Eat, Drink, Watch: Everything goes better with a side of New Orleans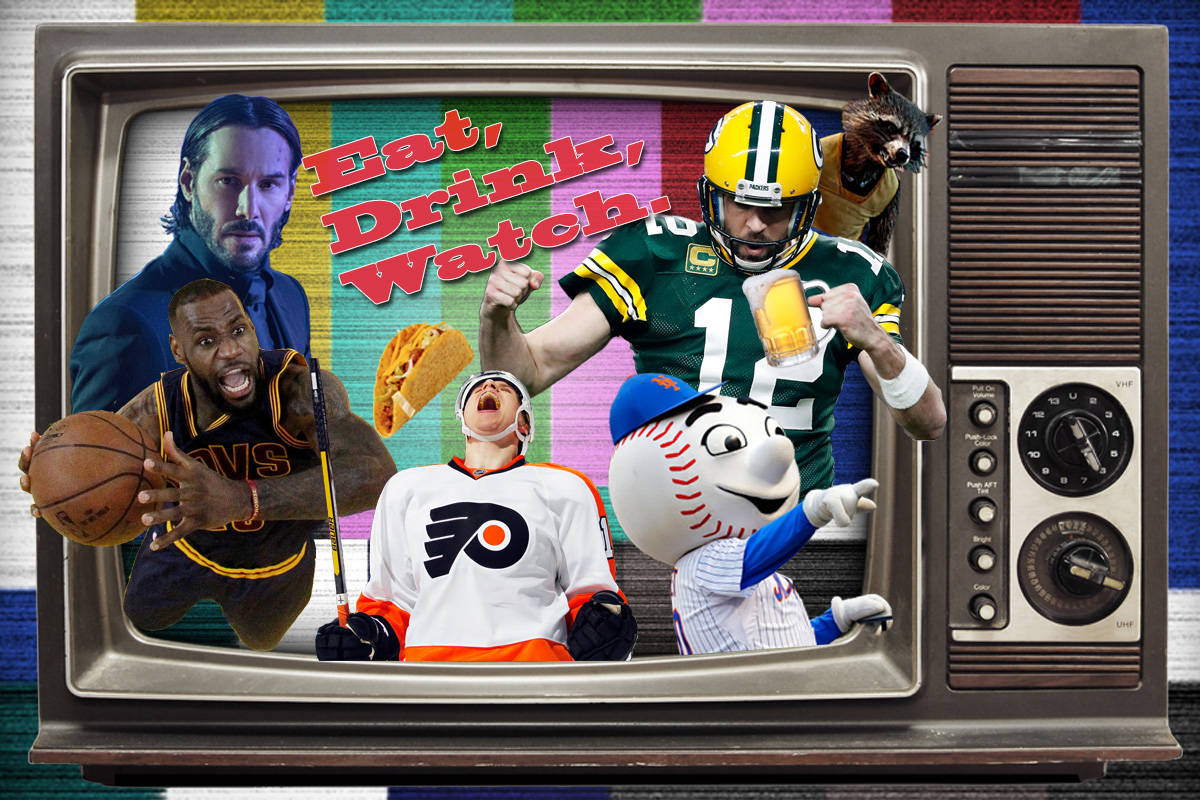 Yardbarker Illustration 
It's been a long week. You're tired. You're hungry. You're thirsty. You just want to find something to watch and unwind only to find not only do you have too many games to choose from on any given night to watch, there is an entire catalog of shows and movies you can barely keep up on.

When did our weekends turn into so much work?

So let's make it simple. Here is what you want to eat, this is what you want to drink and this is what you want to watch over the next 48 hours or so of "freedom" you have in your life. Maybe. We all know we're looking at work email at some point. And the dog needs to go to the vet. Why do the kids have swim practice at 7:30 a.m. on a Saturday? Is that a dripping noise coming from the back bathroom? Good lord, hope that's not a leak. Okay, enough. Let's hurry up and get to the fun stuff for this All-Star Weekend of February 17, 2017. 
Eat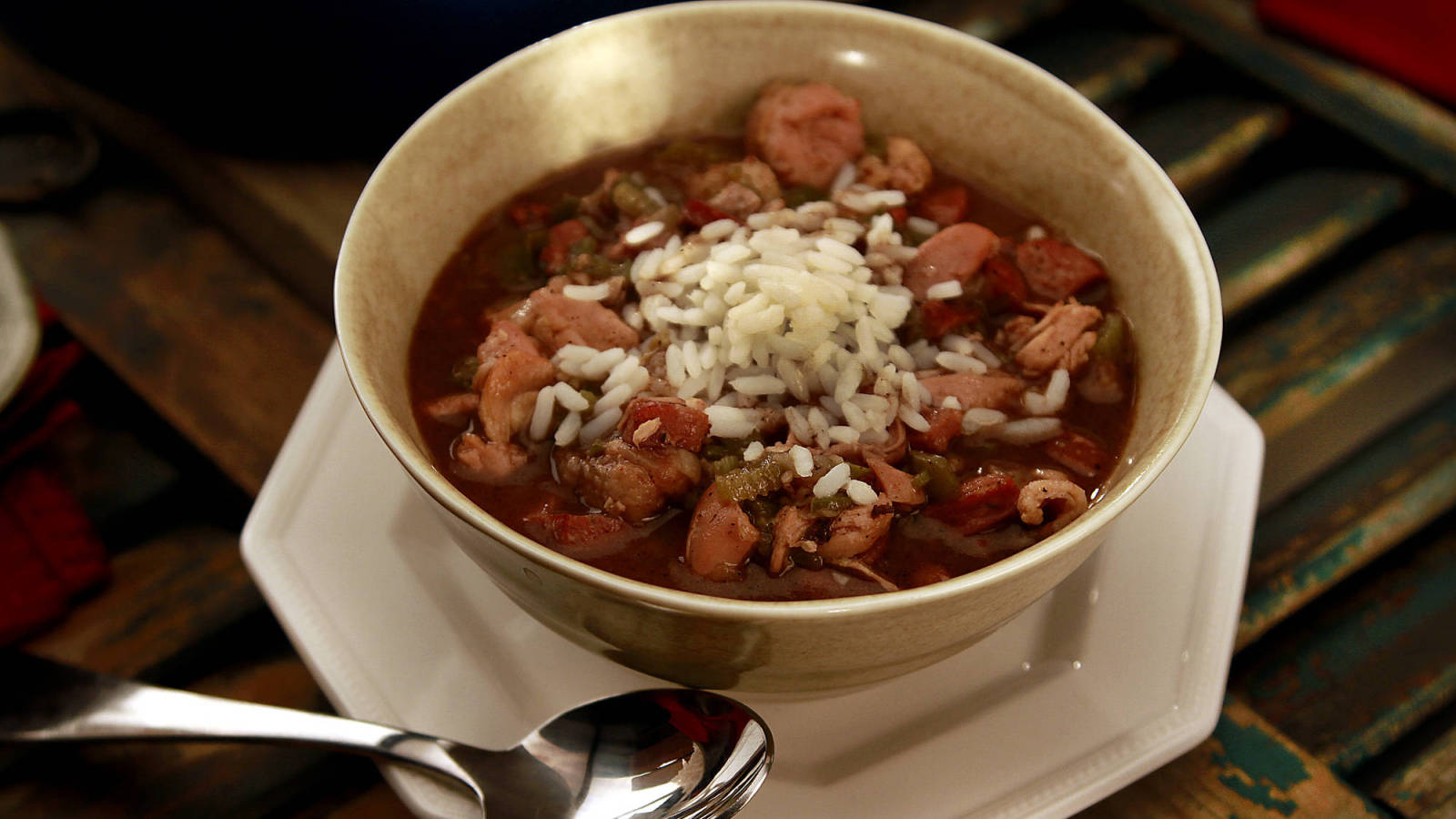 Kirk McKoy/Los Angeles Times via Getty Images
With the All-Star Game, we've got New Orleans on the brain and our stomach. You could go for a traditional Creole gumbo with shrimp, crawfish and spicy tomatoes, but we're huge fans of the rich, meaty, chicken and andouille gumbo that makes use of the 'holy trinity' of peppers, onions and celery for Cajun gumbo. We've made dozens of variations of this gumbo, kielbasa works as a nice substitute if you don't have andouille at your market, so feel free to play around and adjust as you see fit. (We've also thrown some extra ham in there too to really fill it out, so go hog wild if you want.) Just follow this basic recipe and let your instincts (and your hungry stomach) guide you. 
(And if you're planning ahead for the Oscars, we've got some suggestions for you there too.)

Drink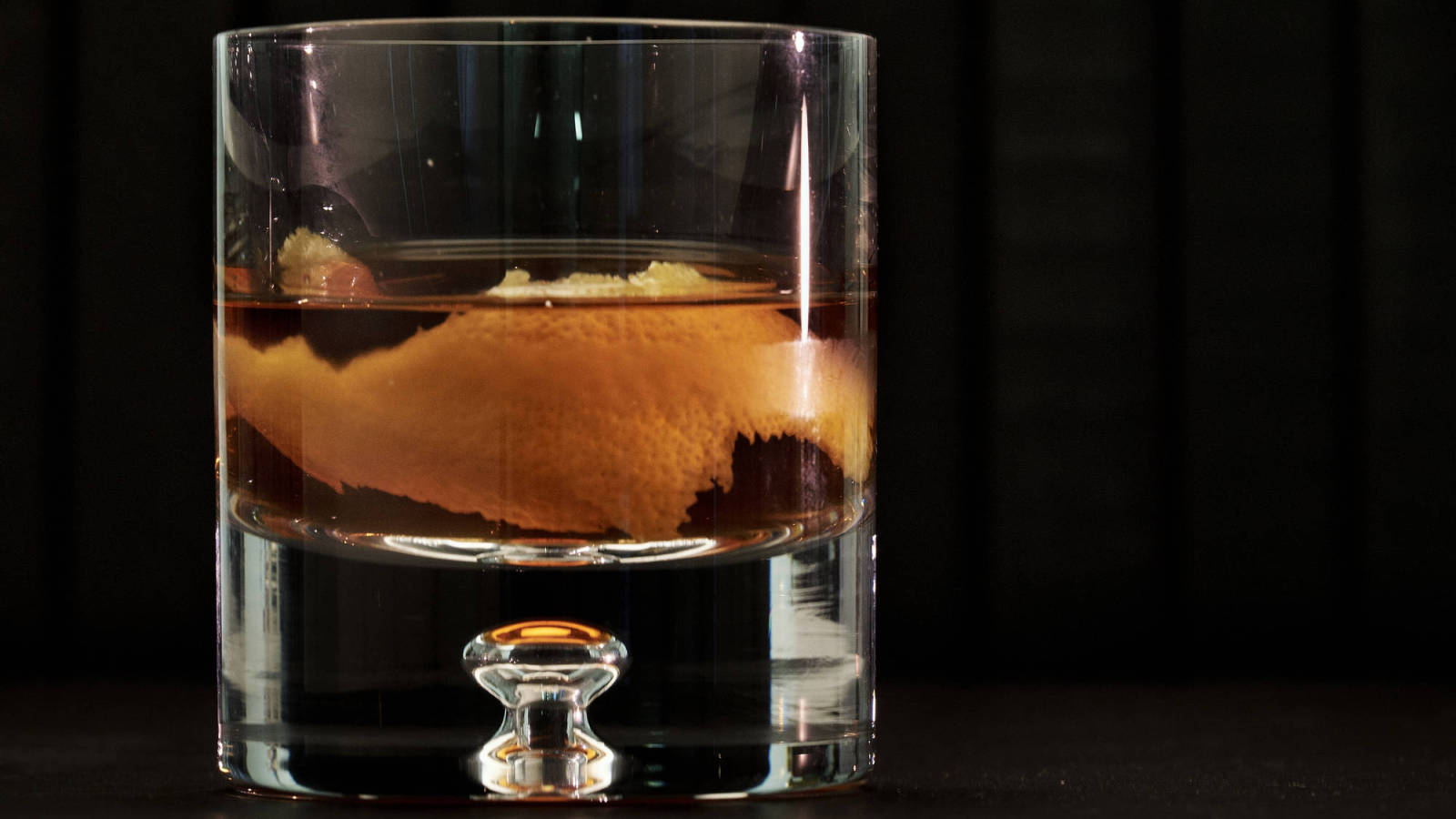 T.J. Kirkpatrick for The Washington Post via Getty Images
It's the All-Star Game Weekend. In New Orleans. We're making Sazeracs All. Weekend. Long. 
The original recipe calls for herbsaint, but most bartenders we know use a good absinthe in its place. Don't be shy with the bitters, we've found just that extra drop or two is what really makes the drink shine. 
And don't come at us with "New Orleans is hurricanes and hand grenades." We're adults around here. Drink like one.
Watch
Sometimes half the battle is sorting out what you want to watch (and what you have time for!) on the weekends. Here are our highlights for the weekend of February 17, 2017. 
Sports
NBA All-Star Weekend, which means there is... CP3, TO and DJ Khaled bowling? Is this right? In LA? Not New Orleans? 
No. We're totally going to judge you if you watch that. Here are some better choices for how to use your limited free time.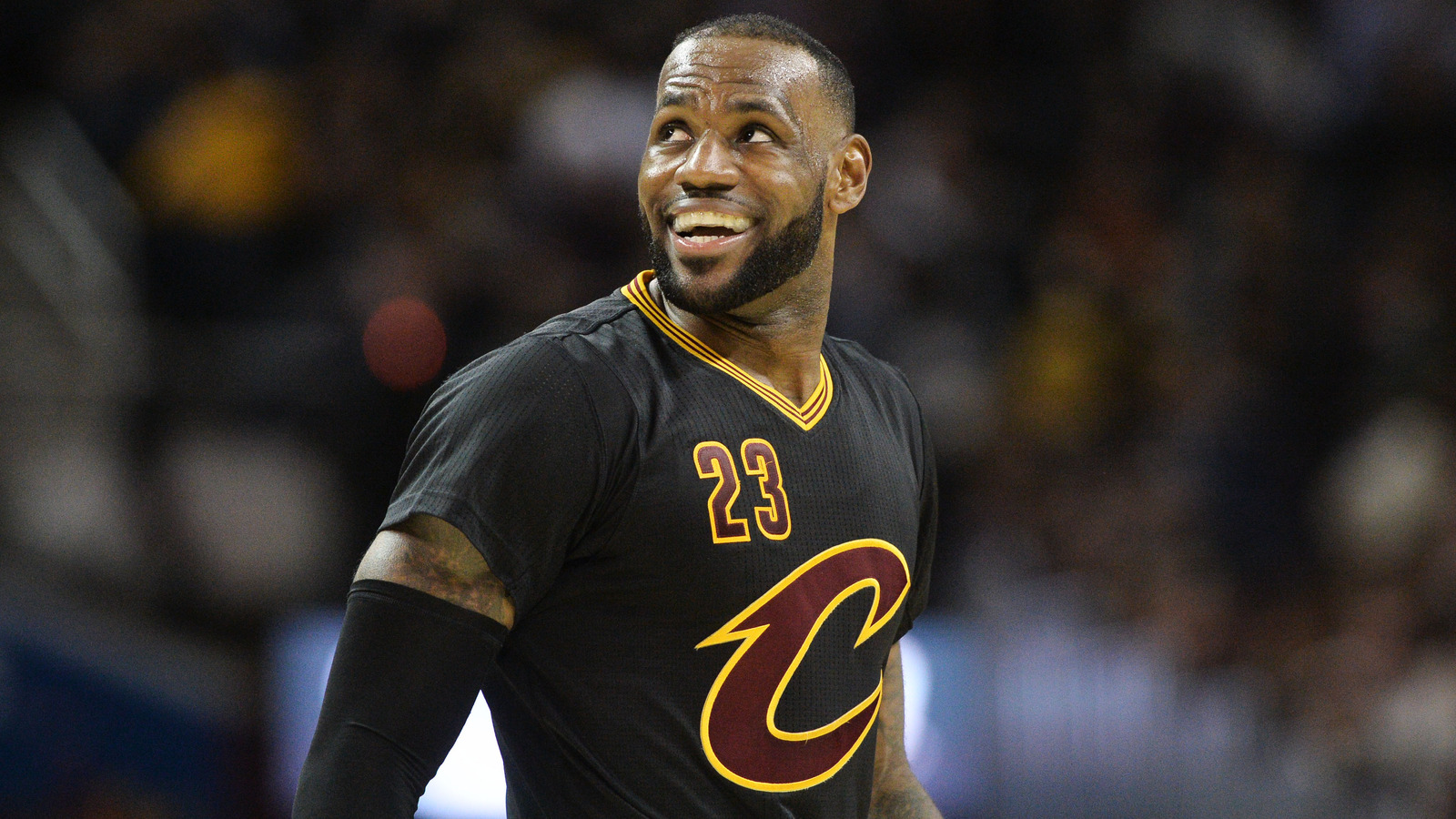 Congrats on not being the oldest player in the All-Star Game, 'Bron. 
Ken Blaze-USA TODAY Sports
Friday: Okay, so we made fun of the bowling thing, but tuning into the NBA All-Star Celebrity Game isn't the worst option (7 p.m. ET/4 p.m. PT, ESPN), and then the Rising Stars Challenge for all the up-and-comers in the NBA (9 p.m. ET/ 6 p.m. PT, TNT). The Pens travel to Columbus to take on the Blue Jackets in what has become a pretty solid Metropolitan Division rivalry between the two clubs (7 p.m. ET/4 p.m. PT, NHLN). Solid night for women's basketball as Pac-12 rivals #9 Washington and #18 UCLA go at it 11 p.m. ET/8 p.m PT (PAC12). 
Saturday: If you happen to be up super early on Saturday, the FA Cup is back in action this weekend. Always fun to see the lower-tier clubs take out the Premier League giants; Burnley has been great at home in recent weeks but fifth-tier Lincoln City is very hungry going into the match (7:30 a.m. ET/4:30 a.m. PT, FS). In men's college basketball #3 Kansas takes on #4 Baylor (1 p.m. ET/10 a.m. PT, CBS) and later on in the day the Tarheels look to earn back a little pride after their weekend loss to Duke as #14 Virginia travels to #10 North Carolina – sorry, winning over the Wolfpack on Wednesday does not count as a rebound victory (8:15 p.m. ET/5:15 p.m. PT, ESPN). USC isn't ranked, but UCLA sits at #6 so expect the crosstown rivalry to be chippy later in the evening (10 p.m. ET/7 p.m. PT, PAC12). Unfortunately on the women's side #8 Texas vs. #19 Oklahoma isn't on TV, but Clemson heads south to take on #4 Florida State just as FSU looks to to reverse a two-game losing streak (2 p.m. ET, 11 a.m PT, ACC). On ice we have Oilers-Blackhawks as our game of the day (7 p.m. ET/4 p.m. PT, NHLN). The Genesis Open continues today, but it's also very rainy in LA this weekend  – trust us, and the leak in our portico – so we're not sure how much fun it's going to be to watch (3 p.m. ET/Noon PT, CBS). 
Oh, and of course you're watching the Skills, 3-PT and Slam Dunk competition on Saturday night. Of course you are, even if you say you're not. It airs at 8 p.m. ET/5 p.m. PT on TNT. Just in case you want to watch, even though you say it stinks now and the skills were better when dinosaurs walked the earth. No one is too good for slam dunks. No one. 
Sunday: More FA Cup action early in the morning with Fulham-Tottenham (9 a.m. ET/6 a.m. PT, FS1) and Blackburn-ManU (11:15 ET/8:15 PT, FS1). It would be a nice hockey three-fer if the last place Wings weren't such a mess heading into their game against Pittsburgh Sunday afternoon, but alas, it is not meant to be. Capitals-Rangers should be where you spent your time on the ice Sunday (12:30 p.m. ET/9:30 am PT, NBC) and then later in the afternoon Bruins-Sharks should be fun as both teams look to sharpen their skills on the downslope of the season (8:30 p.m. ET/5 p.m. PT, NBCN). In men's hoops, #23 Maryland heads to #11 Wisconsin (1 p.m. ET/10 a.m. PT, CBS), and on the women's side, the day is packed with good games ahead of the tourney: #16 Miami vs. #13 Duke (1 p.m. ET/10 a.m. PT, ACC), #3 Mississippi State vs. #23 Texas A&M (5 p.m. ET/2 p.m. PT, SEC), #7 Notre Dame vs. #21 Syracuse (5 p.m. ET/2 p.m. PT, ESPN2), and the scrappy, if unranked, Cal Bears take on #10 Stanford (8 p.m. ET/5 p.m. PT, PAC12). 
And of course, the main event, the 2017 NBA All-Star Game starts at 8 p.m. ET/5 p.m. PT on TNT.
Movies
We can't sugarcoat it, this is not a good weekend for wide releases (seriously, avoid The Great Wall –  oof), so if you haven't seen either Lego:BATMAN or JOHN WICK 2, go see those instead. 
If you happen to be lucky enough to be in one of the cities getting the limited release of XX, we can't recommend going to see this delightfully wicked horror anthology enough from four outstanding female directors; Roxanne Benjamin, Jovanka Vuckovic, Annie Clark and Karyn Kusama. (It's also available to purchase from On Demand, iTunes and Amazon, but really, see it in a theater. You're not a monster.) 
Also it's your last weekend to really catch up on the Oscar nominees if you're a completist. 
Streaming
The ever-popular Netflix series Chef's Table returns for a third season this weekend if you're not already full of Sazeracs and gumbo. We fell off with The Americans somewhere along the line and are looking forward to inhaling all of Season 4 this weekend as it's now available on Amazon Prime. The complete run of The Boondocks shows up Saturday on Hulu, if you want some serious humor with your social commentary.
TV
THERE IS TOO MUCH TV TO WATCH THIS WEEKEND. 
We just had to get that out of the way. 
Saturday night Planet Earth II has its US premiere on BBC America, AMC and the Sundance Channel (and will be available to purchase on Amazon Prime on Sunday). You loved the first one, and supposedly according to all the British press where it has already aired, this season is just that much better. And they don't even have legal weed in England, so it must be good. 
On Sunday, HBO is coming in hot with the mini series Big Little Lies, a comedy-drama adaption of Liane Moriarty's book of the same name. Just after BLL , the new Pete Holmes comedy Crashing, produced by Judd Apatow, premieres if you're running low on quirky dork-out-water humor. And on Showtime, the money and development show Billions returns for another season. We can't get enough Paul Giamatti. Ever. Especially in this, especially, right now in time in New York City. No reason. 
And yes, for all you Walking Dead fans, it appears the show seems to have rediscovered its footing, so we can recommend coming back to this AMC show on Sunday nights. 
MORE FROM YARDBARKER:
MORE FROM YARDBARKER
All Sports News

Delivered to your inbox

You'll also receive Yardbarker's daily Top 10, featuring the best sports stories from around the web. Customize your newsletter to get articles on your favorite sports and teams. And the best part? It's free!