Found November 21, 2012 on Pirates Prospects:
ERIK CORDIER RIGHT HANDED PITCHER Born: February 25, 1986 Height: 6'4″ Weight: 230 Bats: Right Throws: Right Drafted: 2nd round, 63rd overall, 2004 (Royals) How Acquired: Minor League Free Agent High School: Southern Door HS, Brussels, WI Agent: Rob Martin, Icon Sports Management WTM'S PIRATE PLAYER PROFILES Cordier was considered to have three potential plus pitches when the Royals drafted him:  a 90-92 mph fastball, and a potentially good curve and change.  By 2006 he was sitting at 92-95 and topping out at 98.  The early stages of his career were plagued by injuries that caused him to miss two full seasons and parts of two others in his first four years.  Still, Baseball America consistently placed him on top prospect lists.  He ranked between 15th and 23rd for either the Royals or Braves every year from 2004 to 2007, then 13th and 26th for the Braves in 2010 and 2011.  Cordier finally seemed to get healthy and make real progress in 2010, but he continued to suffer from injuries in 2011-12.  When he's been able to pitch, he's continued throwing in the mid-90s.  He seems to be more or less equally ineffective against left-handed and right-handed batters.  He became a free agent after the Braves removed him from their 40-man roster and the Pirates signed him to a minor league deal. 2004 R:  2-4-0, 5.19 ERA, 1.70 WHIP, 34.2 IP, 5.5 BB/9, 5.7 K/9 In what was to become a career-long pattern, Cordier struggled with his control while making 11 starts in rookie ball. 2005 Did not play Following knee surgery in September 2004, Cordier missed the entire 2005 season. 2006 R+:  1-0-0, 3.38 ERA, 0.88 WHIP, 16.0 IP, 1.7 BB/9, 10.7 K/9 A:  3-1-0, 2.70 ERA, 1.12 WHIP, 36.2 IP, 3.4 BB/9, 5.6 K/9 Cordier returned in June and showed considerable improvement over the next two months.  He had to be shut down due to elbow problems, though, and had Tommy John surgery after the season. 2007 Did not play The Royals traded Cordier to Atlanta at the beginning of the season.  The Braves acquired him knowing he would be out all year due to the elbow surgery. 2008 R:  0-0-0, 0.00 ERA, 1.00 WHIP, 5.0 IP, 1.8 BB/9, 9.0 K/9 A:  1-2-0, 5.18 ERA, 1.80 WHIP, 40.0 IP, 4.7 BB/9, 7.0 K/9 Cordier saw only limited action in his recovery year. 2009 A+:  7-8-0, 3.87 ERA, 1.56 WHIP, 121.0 IP, 5.5 BB/9, 6.5 K/9 Cordier spent the season in the rotation in high A and struggled with his control.  For a pitcher with good stuff, he didn't strike out many, either. 2010 AA:  11-7-0, 3.71 ERA, 1.36 WHIP, 135.2 IP, 4.6 BB/9, 7.5 K/9 AAA:  1-1-0, 5.62 ERA, 1.75 WHIP, 8.0 IP, 7.9 BB/9, 4.5 K/9 In AA, Cordier made considerable progress despite continued weak control.  His fastball sat at 94-97 and his slider showed potential.  He held opponents to a .236 average.  The Braves added him to their 40-man roster after the season. 2011 AA:  0-1-0, 5.40 ERA, 1.20 WHIP, 5.0 IP, 0.0 BB/9, 7.2 K/9 AAA:  5-8-0, 5.13 ERA, 1.62 WHIP, 86.0 IP, 5.3 BB/9, 6.4 K/9 Cordier had bone spur surgery on his elbow that cost him the early part of the season, and also got hit with a couple line drives late in the season.  When he was able to pitch he struggled in AAA, walking nearly as many as he fanned. 2012 R:  0-0-0, 0.00 ERA, 1.64 WHIP, 3.2 IP, 14.7 BB/9, 14.7 K/9 AA:  0-2-0, 20.25 ERA, 3.25 WHIP, 4.0 IP, 11.2 BB/9, 13.5 K/9 AAA:  1-1-0, 4.38 ERA, 1.95 WHIP, 24.2 IP, 7.7 BB/9, 5.5 K/9 Cordier missed most of the season with a hand injury and struggled when he pitched.  The Braves removed him from their 40-man roster after the season. The Pirates may want to try Cordier in the bullpen.  He hasn't pitched in relief much so far in his career, but the frequent injuries don't bode well for him getting straightened out as a starter.  He should be at Indianapolis in 2013. STATS Baseball Reference–Minors Fangraphs MiLB.com CONTRACT INFORMATION 2013: Minor league contract PLAYER INFORMATION Signing Bonus: $575,000 MiLB Debut: 2004 MLB Debut: N/A MiLB FA Eligible: 2013 MLB FA Eligible: N/A Rule 5 Eligible: Eligible Added to 40-Man: N/A Options Remaining: 1 (USED:  2011, 2012) MLB Service Time: 0.000 TRANSACTIONS June 7, 2004: Drafted by the Kansas City Royals in the 2nd round, 63rd overall pick; signed on June 30. March 23, 2007: Traded by the Kansas City Royals to the Atlanta Braves for Tony Pena, Jr. November 5, 2010: Contract purchased by the Atlanta Braves. October 31, 2012: Outrighted to AAA by the Atlanta Braves. November 3, 2012: Became a free agent. November 21, 2012: Signed as a minor league free agent by the Pittsburgh Pirates.
Original Story:
http://feedproxy.google.com/~r/Pirate...
THE BACKYARD
BEST OF MAXIM
RELATED ARTICLES
The Atlanta Braves are pursuing multiple options to fill their void in center field, both through trade and the open market, but outfielder B.J. Upton continues to be the team's "top free agent choice," according to Carrol Rogers of the Atlanta Journal-Constitution. The Braves are pursuing multiple options at center field, both through free agency and the trade...
With Brian McCann out with a shoulder injury, could Christian Bethancourt win a job with the big club? The Atlanta Braves have added catcher Christian Bethancourt and pitchers Zeke Spruill, David Hale, Aaron Northcraft and Cory Rasmus to their 40-man roster, protecting them from the December 6 Rule 5 draft. Tuesday is the deadline for major league teams to solidify their 40-man rosters...
Just a couple years ago, it was Jason Heyward and Giancarlo Stanton that were tearing up baseball, looking like an unprecedented pair of rookie talents ready to continue on into the stratosphere together. Now, just two years later, we've got Mike Trout and Bryce Harper one-upping them. That's just how it goes. With an injury (and a team deflation) taking some of the wind out...
The Braves love B.J. Upton. And physically, whats not to love? He runs like the wind, swiping bases with ease. His power can be intimidating.His glove swallows fly balls destined for the gaps.And even though he just turned 28, Upton is an experienced postseason performer, having already played for Tampa Bay in the 2008 World Series and AL Division Series in two other years. The...
  Seriously, we need to vote our fingers off for Eric O'Flaherty. As often as possible, with as many different email addresses as necessary, we need to ensure his win. He is wonderful and deserves ~all~ the awards. Well, except the ones the other Braves are up for too. Like, how could you not vote for Meds? Simba? Freddie? JHey's gold glove performance? Vote Braves! Vote now!
The Pittsburgh Pirates have agreed to terms with right-handed pitchers Brooks Brown and Erik Cordier and outfielder Felix Pie (pronounced P-a) on minor league contracts with invitations to spring training as non-roster players. The club also agreed to terms with right-handed pitchers David Bromberg and Luis Sanz, along with infielder Alex Valdez on minor league deals.
The Pittsburgh Pirates have announced the signing of six minor league free agents, via a team press release. The six players are right-handed pitchers Brooks Brown, Erik Cordier, David Bromberg, and Luis Sanz, outfielder Felix Pie, and infielder Alex Valdez. All are minor league deals, and from that group, Brown, Cordier, and Pie received invites to Spring Training. We already heard...
All Sports News

Delivered to your inbox

You'll also receive Yardbarker's daily Top 10, featuring the best sports stories from around the web. Customize your newsletter to get articles on your favorite sports and teams. And the best part? It's free!
THE HOT 10: Who's Trending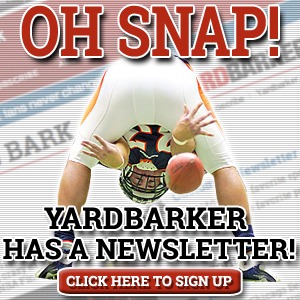 Latest Rumors
Best of Yardbarker

Today's Best Stuff

For Bloggers

Join the Yardbarker Network for more promotion, traffic, and money.

Company Info

Help

What is Yardbarker?

Yardbarker is the largest network of sports blogs and pro athlete blogs on the web. This site is the hub of the Yardbarker Network, where our editors and algorithms curate the best sports content from our network and beyond.