John Farrell is the new Red Sox manager, but will he actually make a difference?
On Sunday afternoon, the Boston Red Sox officially got the manager they coveted sending a package of players including infielder Mike Aviles to the Toronto Blue Jays for manager John Farrell. Farrell has ties to the Red Sox because he was the Red Sox pitching coach from 2006-2010 and was greatly involved in the development of Jon Lester and Clay Buccholz as pitchers. The consistent thought is that it will be a return to a solid pitching staff and locker room chemistry because Farrell was a great pitching coach and also one of the former manager Terry Francona's guys who followed his philosophies.
Dig deeper, however, and you will find damning stats of the Boston Red Sox pitching even with Farrell being this god-send of a pitching coach. Here are the ranks in several key team pitching stats from Farrell's time with the Boston Red Sox:
2006 -ERA: 25th, WHIP: 21st
2007- ERA: 2nd, WHIP: 2nd
2008- ERA: 10th, WHIP: 8th
2009- ERA: 17th, WHIP: 20th
2010- ERA: 22nd, WHIP: 17th
(Thank you Baseball Reference for being the greatest thing ever)
In reality, the Red Sox "pitching woes" go back to even when John Farrell was a coach on this baseball team. Outside of 2007, which may have been the greatest Red Sox team talent-wise ever, the Boston Red Sox never finished higher than 10th in ERA and 8th in WHIP which came in 2008. For years, Red Sox fans have been discussing John Farrell leaving the coaching staff as a huge part of why the Red Sox have struggled pitching in the past few years, yet those problems have existed before.
To compare, let's look at the Red Sox pitching stats in the previous two seasons without John Farrell.
2011- ERA: 22nd, WHIP: 15th
2012- 27th, WHIP: 23rd
In the first season without John Farrell, the Red Sox were a better pitching team than in the last season with Farrell and in 2012 they were still only slightly worse than the team that took the field in Farrell's first season with the team. Point is, Farrell likely isn't going to turn this into a top ten staff in one season.
Personally, I would have rather the Red Sox go in a different direction as a franchise. Yes, Bobby Valentine didn't work, but why is it necessary to try and tap back into the 2004-2011 years and hire guys from there? Theo isn't around anymore, this is Ben Cherrington's ball-club to build and he should put his stamp on it. Hiring John Farrell seems like the lazy thing to do, something the fans wanted only simply because it was a reminder of days that were better.
Those days are gone. It's time to move forward. This isn't a good start.
Original Story:
http://www.bostonsbettah.com/?p=5309
MORE FROM YARDBARKER
All Sports News

Delivered to your inbox

You'll also receive Yardbarker's daily Top 10, featuring the best sports stories from around the web. Customize your newsletter to get articles on your favorite sports and teams. And the best part? It's free!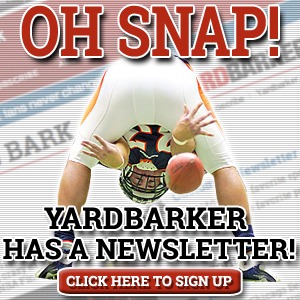 Latest Rumors
Best of Yardbarker

Today's Best Stuff

For Bloggers

Join the Yardbarker Network for more promotion, traffic, and money.

Company Info

Help

What is Yardbarker?

Yardbarker is the largest network of sports blogs and pro athlete blogs on the web. This site is the hub of the Yardbarker Network, where our editors and algorithms curate the best sports content from our network and beyond.