WWE 2K14 panel breaks down: A discussion panel hosted by Jim Ross yesterday to promote WWE 2K14 went completely off track, with both Ross and in-particular Ric Flair showing signs of drunkenness. You can watch the 75 minute video courtesy of Twitch.TV … Here is the complete roster for the "30 Years Of Wrestlemania Mode": Alberto Del Rio Andre The Giant Batista Big John Studd Big Show Big Show (Retro) Bret Hart Brock Lesnar Brock Lesnar (Retro) Chris Jericho Chris Jericho (Retro) CM Punk Diesel Edge Goldberg Hulk Hogan "Hollywood" Hulk Hogan JBL John Cena John Cena (Retro) Kane (Retro) King Kong Bundy Mick Foley Randy Orton "Macho Man" Randy Savage Razor Ramon Ric Flair Ric Flair (Retro) Ricky Steamboat Sgt. Slaughter Shawn Michaels Shawn Michaels (Retro) Stone Cold Steve Austin Ted Dibiase The Miz The Rock The Rock (Retro) Triple H Triple H (Retro) Ultimate Warrior Undertaker Undertaker (Retro) Yokozuna Ziggler tired of Cena?: In what may have been a worked response, Dolph Ziggler said he's sick and tired of John Cena during a recent interview with SLAM! Wrestling… "Cena, personally I'm sick of him. Ten years, doing the same thing, same five moves, the crowd loves him, the crowd hates him, either way, he does the same thing … I'm sick of it. I understand the awesome charity work he does, I understand what he represents, he makes a great face for our company … I'd rather see his face on a WWE dollar bill than Daniel Bryan's. But I feel like we need a change, and as much as I feel like I'm that change, Daniel Bryan is in the position to actually beat John Cena." Sky had a freak emergency: Velvet Sky says she no-showed Thursday's live Impact because of an emergency… "Wanted to apologize to my co-workers and amazing fans for not being able to compete at Hardcore Justice last night. I had an extreme emergency scare, but am ok now. I am so pleasantly overwhelmed by all of my loyal fans for your concern. You guys and gals mean so much and I appreciate each one of you. Thank you for always being so genuinely supportive of me. I will see you guys soon." Hunter says Bryan has "It Factor": Triple H said Daniel Bryan has the "It Factor" during an interview with IGN.com… "I think Daniel has an "it" factor to him. Daniel's an extremely exciting competitor in the ring. He's very technically sound, but in addition to that he's also got a huge personality and a charisma to him and just a quality that you must see. You want to see him. He intrigues people, and I think that's what being a WWE Superstar is all about. Not to quote CM Punk's music, but it's that cult of personality, and he has it. He has it, John Cena has it, CM Punk has it, Brock Lesnar has it, the biggest stars of this industry always have it. Daniel has it, now how does he parlay that? How does he take that personality and that charisma and turn it into the biggest thing possible, which is being the WWE Champion? Is he that good, does he have that ability? And that's where it goes because, like Cena said, it's getting there, and then it's staying there. Getting there is a moment, staying there is a full-time process. Let's hope he can get it all done. I'm excited to see it, I'm anxious to see it. There are not a lot of times where you feel like you're on the edge of a momentum shift or on the edge of a "Wow, this could change everything" moment. That's where we're at on Sunday. We're at the edge of that cliff of "Wow, this could change everything." It's going to be interesting to see how that plays out."
Original Story:
http://wrestlingtruth.com/wrestling-n...
PLAYERS:
Ric Flair
,
Bret Hart
,
Chris Jericho
,
John Cena
,
Mick Foley
,
Randy Orton
,
Randy Savage
,
Razor Ramon
,
Ricky Steamboat
,
Sgt. Slaughter
,
Shawn Michaels
,
Ted DiBiase
,
The Miz
,
Ultimate Warrior
,
Dolph Ziggler
,
Daniel Bryan
,
Velvet Sky
,
Alberto Del Rio
,
Andre the Giant
,
Big John Studd
,
King Kong Bundy
MORE FROM YARDBARKER
All Sports News

Delivered to your inbox

You'll also receive Yardbarker's daily Top 10, featuring the best sports stories from around the web. Customize your newsletter to get articles on your favorite sports and teams. And the best part? It's free!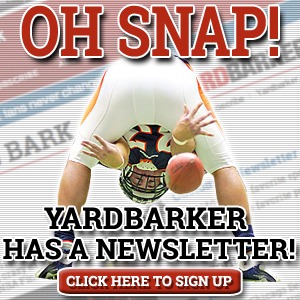 Latest Rumors
Best of Yardbarker

Today's Best Stuff

For Bloggers

Join the Yardbarker Network for more promotion, traffic, and money.

Company Info

Help

What is Yardbarker?

Yardbarker is the largest network of sports blogs and pro athlete blogs on the web. This site is the hub of the Yardbarker Network, where our editors and algorithms curate the best sports content from our network and beyond.