Found January 25, 2013 on Buzz On Broad:
Jrue Holiday is arguably the Number 1 point guard in the Eastern Conference this season.  Howard Smith-USA TODAY Sports   As the entire Philadelphia 76ers fan base celebrates Jrue Holiday's first career All-Star selection Holiday himself has the right to still feel a little disrespected. That's right folks, Jrue Holiday is statistically, and also eye-test, worthy of being the Eastern Conference starting point guard in this February's All-Star Game in Houston. Take a look at stat lines of two players, let's call them Player A and Player B:   Player A: 13.7 ppg, 11.1 apg, 5.5 rpg and 18.57 PER in 37.2 mpg. Player B: 19.0 ppg, 9.0 apg, 4.2 rpg and 18.90 PER in 38.1 mpg.   Looking at these categories, both players are pretty productive, as both of their PER's are very close to 20. While Player A has the slight advantage in assists and rebounds over Player B, Player B is significantly more productive scoring the ball. Now, let's look at these two players' live-ball scoring and shooting statistics.   Player A: 48.5% FG on 5.9-12.1 FGM-FGA and 24.5% 3PT on 0.3-1.3 3PM-3PA. Player B: 45.5% FG on 7.6-16.6 FGM-FGA and 36.4% 3PT on 1.1-3.1 3PM-3PA.   Looking even deeper now, we can see that Player B is even more valuable to his team in scoring than Player A is than just by 5.3 points per game. While Player A does shoot a slightly better percentage than Player B from the field, Player B is shooting at a significantly higher rate at 4.5 more field goal attempts per game. However, Player B makes up for his slightly low field goal percentage by draining three-pointers. Simple math can show he's also shooting just under 12 percent better than Player A from beyond the arc. Now, let's finally glance at a few, sometimes overlooked, stats.   Player A: 64.5% FT on 1.6-2.5 FTM-FTA, 1.9 steals and 3.8 turnovers Player B: 78.2% FT on 2.7-3.5 FTM-FTA, 1.4 steals and 4.0 turnovers   Player B clearly gets to the line more often, and shoots foul shots far more efficiently than Player A. Then, both players are pretty even in steals and turnovers—definitely something to keep in mind. Now, if I were to tell you that Player A was Rajon Rando and Player B was Jrue Holiday, would you be surprised? Essentially Holiday is statistically better than Rondo and when you watch their respective teams' play calling, you can see just how much more valuable Jrue is to his team as well. And, lastly, when looking at Holiday's widely regarded biggest weakness, turnovers, fans can calm down a bit, because Rondo also averages a relatively high turnover rate, too. So, ladies and gentleman, be happy with Jrue Holiday's first All-Star selection, but know that your starting point guard of the Sixers is having the best season of any point guard in the Eastern Conference.   Jake Fischer is a Sixers contributor for Buzz On Broad. He also serves as the CAA Columnist for RantSports.com and writes for numerous sections of the Huffington Post. Make sure to follow Jake on Twitter @JakeLFischer.      
Original Story:
http://www.buzzonbroad.com/2013/01/jr...
THE BACKYARD
BEST OF MAXIM
RELATED ARTICLES
PHILADELPHIA -- Philadelphia 76ers point guard Jrue Holiday pulled on a gray sweatshirt emblazoned with a likeness of former heavyweight champion Muhammad Ali late Saturday night, along with one of Ali's signature sayings: "Float Like a Butterfly, Sting Like a Bee." The first-time All-Star did both, scoring a career-high 35 points to lead the Sixers to a 97-80 victory...
Congratulations to @jrue_holiday11 on being selected to his first #NBAAllStar Game! twitter.com/Sixers/status/…— Philadelphia 76ers (@Sixers) January 25, 2013   The 76ers might be an under .500 team but no one is more deserving to be an all star than Jrue Holliday, a star on a gloomy team. Holliday is one of the young players who battles to win every night even though he really...
Photo by Jesse D. Garrabrant/NBAE via Getty Images Jrue Holiday totaled 35 points, 5 rebounds and 6 assists in a 97-80 win against the division leading New York Knicks. The Philadelphia 76ers (18-25) dominated the Knicks (26-15) from start to finish. Holiday justified his All-Star selection by scoring a career high in points and not turning the ball over until the fourth quarter...
Jason Richardson will miss his third straight game. The Philadelphia 76ers shooting guard is also going to see a doctor, according to Sixers beat writer Tom Moore. Nick Young (16 percent owned) and Spencer Hawes (49 percent owned) are both starting Saturday against the Knicks, according to Sixers beat writer Christopher Vito. Hawes has played well in his last three games, but...
Jrue Holiday had a career night Saturday, scoring 35 points (16-25 FG, 2-3 FT). In 38 minutes, the Philadelphia 76ers' All-Star point guard added a 3-pointer, five rebounds, six assists and a steal. Holiday is having a fantastic year. Hold onto him.
Normally Instagram is reserved for showing off all your desirable body partys and flexin' anything you feel will induce envy in your favorite hater. But, there are times when guys want to show off their not so desirable features. It's no secret that jocks aren't going to be owners of pretty feet. However, that doesn't mean they have to look like mangled road kill either. Take...
PHILADELPHIA -- Jrue Holiday celebrated his first All-Star selection by scoring a career-high 35 points Saturday night as the Philadelphia 76ers routed the New York Knicks 97-80. The fourth-year point guard, named an Eastern Conference reserve Thursday, made 16 of 25 shots from the floor and had six assists and five rebounds, helping the Sixers (18-25) snap a two-game losing streak...
• Ladies of the X-Games • Arizona-UCLA: This AZ fan feels stupid today • Bynum's Ferrari getting towed at strip mall • VIDEO: Tom Brady's mansion is finished! • Rampage Jackson rape jokes don't go well • Tribute to women in yoga shorts • NEW 'Spring Breakers' pics to peruse • Dutch Bikini Model of the Day: Chelina   DeMar DeRozan Buzzer-Beater Game-Winner...
Jennings had the best chance of breaking the streak, but the fourth-year point guard won't be making his first All-Star appearance. The 23-year-old is averaging 18.7 points, 3.5 rebounds, a career-best 5.8 assists and career-best 2.0 steals per game. Instead, Eastern Conference coaches chose Philadelphia point guard Jrue Holiday and Cleveland point guard Kyrie Irving as the reserve...
Jrue Holiday scored a career-high 35 points, Nick Young had 20 and the Philadelphia 76ers cruised to a 97-80 victory over the New York Knicks on Saturday night. Evan Turner also added 20 points for the Sixers, who led from the start and beat the Knicks for the first time in four tries and second in eight games. Carmelo Anthony needed 28 shots to get 25 points. He has 28 straight...
76ers News

Delivered to your inbox

You'll also receive Yardbarker's daily Top 10, featuring the best sports stories from around the web. Customize your newsletter to get articles on your favorite sports and teams. And the best part? It's free!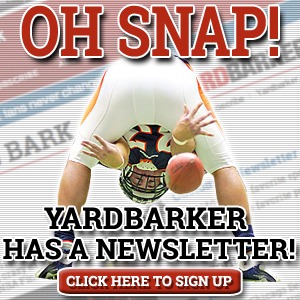 Latest Rumors
Best of Yardbarker

Today's Best Stuff

For Bloggers

Join the Yardbarker Network for more promotion, traffic, and money.

Company Info

Help

What is Yardbarker?

Yardbarker is the largest network of sports blogs and pro athlete blogs on the web. This site is the hub of the Yardbarker Network, where our editors and algorithms curate the best sports content from our network and beyond.