At 11:25 PM last night, Matt Harvey sent out a tweet to his more than 16-thousand followers and the entire world: I think I'm going to move to an island somewhere! — Matt Harvey (@MattHarvey33) November 7, 2012 If you recall, 11:25 PM was around the time that the entire country knew that President Obama was going to win the election and be the president for another four years. Over the next couple of minutes, Harvey was bombarded by hundreds of negative tweets calling him "uneducated" or a "moron." Harvey then wrote: How do you know I was talking about the election? — Matt Harvey (@MattHarvey33) November 7, 2012 Seems very ignorant to me for those who have blasted me and called me a moron or uneducated! Could have been talking about anything — Matt Harvey (@MattHarvey33) November 7, 2012 Harvey then claimed he was not talking about the election, but about the fact that he was moving to manhattan–an island: @djbambi that's exactly what I meant!!! — Matt Harvey (@MattHarvey33) November 7, 2012 Um… First of all, it's very clear that Harvey was referring to the election. As an athlete in New York, it's fair to assume that the majority of Harvey's followers are Democrats and not Republicans. So, it's not that big of a surprise that Harvey was bombarded with negative tweets after suggesting he was unhappy with the results of the Presidential Election. However, here are a couple of problems with this entire event: Harvey was making a joke about moving to an island because he likely disagrees with the policies of President Obama and prefers the policies of Governor Romney. It's unnecessary to send Harvey hateful tweets. If you disagree with Harvey, you can send him a tweet saying you disagree, and you can tell him why you disagree… However, you really don't need to call him unintelligent or a moron because he has different political views than you do. For the record, I disagree with Matt Harvey's political views, but I did not send him hateful tweets… Why would I? We all want more athletes and Mets on Twitter, right? Unfortunately, since people like to send athletes hateful messages on twitter when they don't deserve it, I can't see many more Mets getting twitter accounts. What in the world was Matt Harvey thinking when he claimed that he was referring to moving to Manhattan or when he said that "he could have been talking about anything." Matt, at 11:25 PM on election night when the incumbent has been predicted to win the race and you tweet that you're moving to an island, everyone knows that you're NOT talking about the island of Manhattan! Come on man… I'm OK with Harvey's "moving to an island" tweet, but I'm not OK with him lying on twitter afterwords. The bottom line is that athletes need to be smart with how they use Social Media, and fans also need to respect their opinions and not attack them behind the mask of an anonymous Twitter handle.
Original Story:
http://metsonline.com/matt-harvey-lea...
MORE FROM YARDBARKER
Mets News

Delivered to your inbox

You'll also receive Yardbarker's daily Top 10, featuring the best sports stories from around the web. Customize your newsletter to get articles on your favorite sports and teams. And the best part? It's free!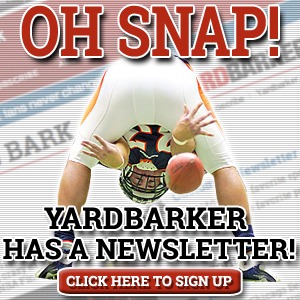 Latest Rumors
Best of Yardbarker

Today's Best Stuff

For Bloggers

Join the Yardbarker Network for more promotion, traffic, and money.

Company Info

Help

What is Yardbarker?

Yardbarker is the largest network of sports blogs and pro athlete blogs on the web. This site is the hub of the Yardbarker Network, where our editors and algorithms curate the best sports content from our network and beyond.