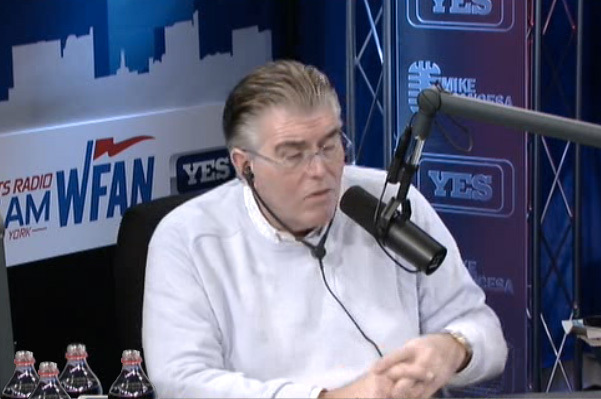 Since his split with longtime partner Chris Russo, it seems WFAN's Mike Francesa has been crossing the line between reality and insanity much more frequently. Mike'd Up has always been known for his lack of patience with callers, but now comes a statement that is so crazy it has to be seen and heard to be believed...
Tweeting by athletes and media types should be against the law? Francesa sounds a lot like Tim McCarver, who called social networking the most disturbing thing in the world earlier this year. My guess is Mke was trying to make a joke along the lines of Timmy and his comedic delivery failed him. At least I hope that's the explanation for saying any media member or athlete who tweets should be arrested. Francesa also says you'll never catch him Tweeting (shocked he actually used the correct verbage there). The strange thing is Francesa's only justification is that "no one needs to hear from any of them." Well, ok then. No word on whether or not Francesa thinks 5 hour weekday sports talk shows should be against the law as well.
(Video via Jimmy Traina)
MORE FROM YARDBARKER
All Sports News

Delivered to your inbox

You'll also receive Yardbarker's daily Top 10, featuring the best sports stories from around the web. Customize your newsletter to get articles on your favorite sports and teams. And the best part? It's free!