Found July 26, 2013 on Fox Sports Wisconsin:
ST. FRANCIS, Wis. -- The Milwaukee Bucks added another member to their front court Friday, signing 7-foot-1, 280 pound Serbian center Miroslav Raduljica to a two-year contract with an option for a third year. Raduljica, 25, comes over to the United States after a seven-year career in Europe, spending last season with the Ukrainian club Azovmash. "Very good shooter, very skilled big man," Bucks director of player personnel Dave Babcock said. "He's very knowledgable. He's an OK athlete, strong and tough." Draft eligible in 2010, Raduljica probably would have been drafted had it not been for some bad advice. Nursing a minor injury, the team Raduljica was under contract with threatened to withhold his pay if he participated in Eurocamp, Europe's draft combine. Raduljica's representatives didn't communicate that to anybody, leading many to believe he was dogging it in the combine. He was then falsely labeled as a bad kid and removed from draft boards. Babcock has watched Raduljica for a number of years and maintained interest despite what happened in 2010. Unable to find who currently was representing Raduljica, Babcock noticed former Bucks point guard Lynn Greer was also playing in Ukraine with Azovmash. "Lynn gave me Miroslav's cell number and we started communicating," Babcock said. "Lynn was a part of this." Raduljica averaged 14.2 points, 5.9 rebounds, 1.2 assists and 1.1 blocks per game over 53 league games last season, but he is coming off a season in which he played 82 total games. His club also competed in the EuroCup and the VTB United League, composed of teams from Russian and eight other Eastern European countries. Raduljica was on loan to Azovmash from the Turkish club Anadolu Efes, the same club Bucks forward Ersan Ilyasova played on during the NBA lockout in 2011. Anadolu Efes signed Raduljica to a five-year contract in 2010 and previously loaned him to Alba Berlin and Partizan Belgrade. "Maybe for some this is a surprise, but for me it's a logical next step," Raduljica said. "It's the biggest step in everybody's career, everybody's dream. I'm happy to be here and happy everything turned out so well." Babcock watched Raduljica score 10 points and grab four rebounds in a 76-70 EuroCup loss to Valencia in Spain last November. "Although we lost, I played good," Raduljica said. "I'm here right now maybe because of that game." Raduljica joins Larry Sanders and Zaza Pachulia at the center position for the Bucks, as Ilyasova, John Henson and Ekpe Udoh round out the front court. Milwaukee addressed length in the front court last offseason, but lacked strength. The Bucks are hoping the signings of Pachulia and Raduljica will help against more physical front lines. "We've lacked the big physical bodies in the middle and now we have Zaza and Miroslav," Babcock said. "He can almost be Zaza's understudy. Zaza can teach him the ropes of the NBA. We'll see what happens. It's not like this kid (can't play)." Like many in the basketball-crazy country of Serbia, Raduljica has long had the dream of the NBA. He knows there will be a learning curve, but expects to find a away to contribute to the Bucks in the upcoming season. "I expect my role as a young player here to be a backup center and to learn because this is my first NBA season," Raduljica said. "I'm going to learn so much from Zaza, and I hope everybody else. I want to prove myself because I'm new here and a rookie." In what he described as an interesting year in the Ukraine, Raduljica believed he could play in the NBA, but didn't expect the opportunity to come so soon. "I can play both under the basket and shoot," Raduljica said. "I think I'm pretty quick for my size and my body. I think I can shoot pretty well. Maybe the guys from the (United) States don't know me well or didn't see me, but I'm sure I'm going to prove myself and you will be surprised." Follow Andrew Gruman on Twitter
Original Story:
http://www.foxsportswisconsin.com/nba...
THE BACKYARD
BEST OF MAXIM
RELATED ARTICLES
The Milwaukee Bucks have signed Miroslav Raduljica. Raduljica is a 25-year-old center that last played with Azovmash of Ukraine. The Bucks waived Gustavo Ayon on Thursday to create a roster spot for Raduljica.
The Milwaukee Bucks have requested waivers on forwardcenter Gustavo Ayon, general manager John Hammond announced Thursday. The decision to waive Ayon comes just before the deadline that would have guaranteed the Mexican-born big man 1.5 million for next season. Acquired from Orlando as part of the J.J. Redick trade last February, Ayon averaged 4.3 points and 4.9 rebounds in just...
There is a new set of Milwaukee Bucks dancers. Or should I say a new set of Milwaukee Bucks "cheerleaders." In high school us men always called both the cheerleaders and the pom pons "cheerleaders." Or the dance team as "cheerleaders." We guys are too intellectually lazy to distinguish between the two. We know this is offensive and wrong. But we're too simplistic and...
The Milwaukee Bucks have requested waivers on center Gustavo Ayon. The team announced the move Thursday. Ayon appeared in 12 games for the Bucks last season after being acquired from Orlando on Feb. 21. He averaged 4.3 points, 4.9 rebounds and 1 assist per game for Milwaukee. The 6-foot-10 native of Tepic, Mexico, has appeared in 109 career games over two seasons split among New...
The Milwaukee Bucks cheerleaders, known as the Energee! Dance Team are having their final cut tonight at the Marcus Center for the Performing Arts' Peck Pavilion. Milwaukee Bucks cheerleader drama unfolds on the final night of auditions for the 2013-14 squad. The event, presented by SURG Restaurant Group, is free and open to the public, and it is the first time that the Milwaukee...
Milwaukee Bucks: Best and Worst Moves of the Offseason By Aamir Mohammed: Senior Writer at Hoopstuff Best Move: Not resigning Monta Ellis Addition by subtraction! The departure of Monta Ellis will ultimately end up being a blessing in disguise for this Milwaukee roster. A ball dominant shooting guard, playing the point and shooting a paltry 28 percent from three, is the type of player...
After his impressive 2012-13 campaign, Milwaukee Bucks center Larry Sanders was invited to Team USA minicamp to see if he had the potential to crack the squad. Unfortunately for Sanders, his minicamp was cut short after he suffered an ankle injury while scrimmaging, according to Charles F. Gardner of The Journal Sentinel."I want to play," a disappointed Sanders said. ...
The Milwaukee Bucks and free-agent guard Gary Neal have agreed to a two-year contract, according to multiple reports. Neal, 28, comes to Milwaukee after spending the first three years of his career with the San Antonio Spurs. Last season, Neal averaged 9.5 points, 2.1 rebounds and 1.9 assists. A 6-foot-4, 210-pound combo guard, Neal is known for his shooting ability. He made 41...
The Milwaukee Bucks have requested waivers on center Gustavo Ayón. Ayón (6-10, 250) appeared in 12 games for the Bucks last season after being acquired from Orlando on Feb. 21, averaging 4.3 points, 4.9 rebounds and 1.0 assists per contest.
The Milwaukee Bucks are nearing a deal with Gary Neal. Neil was previously in negotiations to join the Atlanta Hawks, but talks have broken off. Neal averaged 9.5 points last season for San Antonio.
Gary Neal has agreed to sign with the Milwaukee Bucks on a two-year deal worth $6.5 million, Kevin Arnovitz of ESPN reports. Neal was a key contributor for the Spurs off the bench, averaging 9.5 points last season.  
The Milwaukee Bucks and Gary Neal have agreed to a two-year, $6.5 million deal. Neal emerged as a key contributor off the bench for the San Antonio Spurs.
Bucks News

Delivered to your inbox

You'll also receive Yardbarker's daily Top 10, featuring the best sports stories from around the web. Customize your newsletter to get articles on your favorite sports and teams. And the best part? It's free!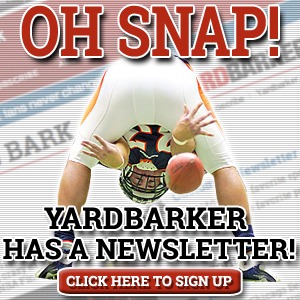 Latest Rumors
The Backyard

Today's Best Stuff

For Bloggers

Join the Yardbarker Network for more promotion, traffic, and money.

Company Info

Help

What is Yardbarker?

Yardbarker is the largest network of sports blogs and pro athlete blogs on the web. This site is the hub of the Yardbarker Network, where our editors and algorithms curate the best sports content from our network and beyond.