This week's Water Cooler features QCS writers Jason Davis and Brandon Hess Is the recent Sabres stretch indicative of the team's product on the ice or are they just having a rough stretch early in the year? Brandon Hess: At the risk of severely overrating this team I'm going to say they're just in a bit of a slump.  There's too much talent up front for the scoring issues to continue, and they've made many mental mistakes that have led to opponents' goals.  I'm not as much worried about their ability to right the ship as I am the time it will take them to do so.  It's a shortened season, there's no margin for error, they have to start racking up wins now or they'll be out of the playoff picture by Valentines Day. Jason Davis: This is indicative of the product on the ice. This team didn't improve much at all over the offseason. Adding a young center in Grigorenko helps a little bit but nothing else has really changed. They missed the playoffs last season and are on the way to missing the playoffs again this year if they don't make any major changes. Was it a good decision to keep Grigorenko with the big club? Brandon Hess: I've wrestled back and forth with myself over the Grigorenko situation and I think I'm finally at peace with the decision to keep him up here.  He was dominating in juniors and I'm not sure sending him back there would aid in his development.  Mikhail probably would most benefit from a stint in the AHL as that would be a linear progression for him, but with that option off the table I think he'll learn more with the Sabres than he could in Quebec. Jason Davis: Absolutely. There is nothing good that comes from sending him down. He would lose confidence being sent down to the minors and would not gain any confidence by succeeding against teenagers in the minor leagues. He will eventually break out of his shell and play his style in the NHL. His first goal yesterday should help ease his nerves. The Sabres have struggled to get any offensive production as of late. Are they dependent on Vanek and Pominville or bust? Brandon Hess: This team should have ample scoring.  It's mind boggling that Stafford, Ennis, Foligno, Gerbe, Hecht, Grigorenko, and Ott have combined for a grand total of only 4 goals.  Thomas Vanek and Jason Pominville will be even more effective once the secondary and tertiary scoring hits it stride.  Perhaps Marcus Foligno's recent point streak (3 in last 3gms), and Mikhail Grigorenko's first goal will be the sparks the other lines need to breakout. Jason Davis: Yes. They don't have consistent scoring from anyone else. The first line before the Vanek injury seemed to do most of the scoring. Since the Vanek injury, they suffer even more to find someone to step up and fill the scoring void. The team doesn't have a second or third line that can carry them during a scoring drought of their top players. Their depth is a major issue. Buffalo heads into Boston on Thursday night. Do you expect any fireworks? Especially with Scott and Ott on the Sabres now? Brandon Hess: I don't know that there will be skirmishes just for the sake of skirmishes, but if Buffalo senses at any point that Boston is taking liberties along the wall or in front of the net, all hell is going to break loose.  For the Sabres sake I hope they're not solely focused on exerting physical dominance and can stay within their game plan.  Despite the additions of Ott, and Scott, this team is still more of a finesse squad, they're just able to protect themselves better than before. Jason Davis: I hope so. I want to see this "new" team step up and be physical against the Bruins. It is a division matchup and with the Sabres losing four in a row, it is in desperate need of a win. There is no better time then Thursday in Boston. This team took out Ryan Miller last year, it's time these guys step up and show Boston they won't be pushed around anymore. Continue to check out the QCS Buffalo Water Cooler next week as we continue to break down the Sabres performances throughout the season.   Photo by Tom Szczerbowski/Getty Images The post QCS Buffalo Water Cooler: Sabres Struggling Early On appeared first on Queen City Sports.
Original Story:
http://queencitysports.net/nhl/qcs-bu...
MORE FROM YARDBARKER
Sabres News

Delivered to your inbox

You'll also receive Yardbarker's daily Top 10, featuring the best sports stories from around the web. Customize your newsletter to get articles on your favorite sports and teams. And the best part? It's free!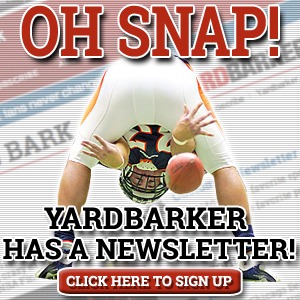 Latest Rumors
Best of Yardbarker

Today's Best Stuff

For Bloggers

Join the Yardbarker Network for more promotion, traffic, and money.

Company Info

Help

What is Yardbarker?

Yardbarker is the largest network of sports blogs and pro athlete blogs on the web. This site is the hub of the Yardbarker Network, where our editors and algorithms curate the best sports content from our network and beyond.