We see it just about every year in the NBA, and have come to accept and expect the fact that a few teams will overspend on free agents. General managers are under pressure to add the right pieces to their team no matter the cost, and they are at times forced to overpay to make sure they land the big name or the next big thing. Whether it's taking a chance on a potential star with an injury problem, throwing money at a role player or a former unknown who had a break out year, or giving a max contract to a big name that may not live up to the hype, this year will be no different as teams will undoubtedly gamble on some of the top free agents of this crop. Here are a few prime candidates from the 2013 NBA free agency class that may take home a contract they may not necessarily deserve:   3. Nate Robinson, PG Photo Credit: nbcprobasketballtalk.com/AP There were some big shoes to fill in Chicago with Derrick Rose out of action this season, and Nate Robinson did a fine job filling them. His season statistics didn't necessarily stand out, but his numbers as a starter were very respectable at 15 points, six assists, and nearly two steals per game. Where Nate Robinson truly stood out, however, was the playoffs.  He put up a few impressive and at times dominant performances in two series, and left a vastly superior Heat team staggering by stealing a win in Miami to start the series. He proved himself to be a valuable back up and a good spot starter, but the hype surrounding his performance took a life of his own and has made him out to be something he's not. His Game 4 performance where he went 0/12 from the field and the fact that he's 29 have both been long forgotten, and NBA fans are buzzing about the next big thing at point guard. Robinson is expected to get a few very lucrative offers from teams, but whoever acquires his talents will undoubtedly be disappointed with the result.  As previously mentioned, he is nearly 30 years old and his potential has been reached. He has been known as a hot and cold player throughout his career, which was made evident even through his impressive playoff run. Robinson is a great 6th man and back up point guard, but if he gets paid and is expected to contribute as a legitimate starter, teams will regret making that decision.   2. Andrew Bynum, C Photo Credit: Philly.com/AP Ah, the curious case of Andrew Bynum. When healthy and all-together mentally, he is one of the most dominant forces in the NBA and probably the only player who can challenge Dwight Howard for the honor of being the top center in the NBA. Unfortunately for the Lakers and most recently the 76ers, Bynum hasn't shown that dominating side of him as much as he should be. Bynum has been plagued with injuries and concerns about his maturity throughout his career, and Philly felt the full brunt of both as he sat out all of last season due to injury to both of his knees, yet was photographed dancing six weeks removed from surgery. Fortunately for Bynum, a lot of teams are in dire need for a legitimate force in the post, and the 7 footer has few peers who can match his prowess. He will receive a lucrative contract for his services despite all these concerns, though the team that inks him to a deal may end up in the hole financially rather than in the playoffs.   1. Josh Smith, PF Photo Credit: thebrooklyngame.com/AP Let me be clear: I think Josh Smith is a good player. He has rare physical tools and is a tenacious defender. His combination of size and athleticism lets him play both small and power forward with no limitations, and he is one of the best shot blockers in the game today. He will be a valuable acquisition to any team that he inks a contract with, and may be the missing piece for a team looking to make a run at a title. The problem with Josh Smith does not lie in his game or his red flags, the problem is strictly with his price tag. Smith will be looking for a max contract, and with all the teams vying for his services he may just get it. That kind of deal seems a little over-the-top for a guy who's been chastised for not fulfilling his immense offensive potential throughout his career. He has poor shot selection and can't seem to get it out of his head that his jump shot will never be his strong suit. He chucks up terrible jumpers as often as he posts up and abuses his defender on the inside, and that drives coaches, players, and fans alike insane. Smith will turn 28 during this upcoming season, so the days of believing Smith will grow out of it are gone. Any team that gives Smith a max contract will get a good player, but will always be left wanting more on the offensive side of the ball as they watch one of the best post players in the league stink it up on the perimeter. By: Cody Milford- Pass the Pill Contributor The post Three NBA Free Agents Who Will Be Overpaid In 2013 appeared first on Pass The Pill - Kings of Hoops.
Original Story:
http://sports-kings.com/passthepill/t...
MORE FROM YARDBARKER
All Sports News

Delivered to your inbox

You'll also receive Yardbarker's daily Top 10, featuring the best sports stories from around the web. Customize your newsletter to get articles on your favorite sports and teams. And the best part? It's free!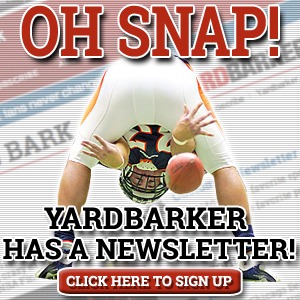 Latest Rumors
Best of Yardbarker

Today's Best Stuff

For Bloggers

Join the Yardbarker Network for more promotion, traffic, and money.

Company Info

Help

What is Yardbarker?

Yardbarker is the largest network of sports blogs and pro athlete blogs on the web. This site is the hub of the Yardbarker Network, where our editors and algorithms curate the best sports content from our network and beyond.