Found October 08, 2013 on Fox Sports North:
MINNEAPOLIS -- Five more minutes of balls rolling off rims, a forest of physical Russian specimens clogging the lane and far too many occasions of defensive miscommunication. Just what a coach wants in his preseason opener. "No," Timberwolves coach Rick Adelman said with a dry chuckle. "No." Take Derrick Williams' performance as the quintessential summation of Minnesota's first 2013-14 test, a 108-106 overtime loss to Russian professional power CSKA Moscow. The forward spent most of crunch time with the ball in his hands, slicing to the rim with decisive authority and winding up with a team-high 21 points -- 10 of which came in the fourth quarter. But he also failed on two putback dunks down the stretch and missed 3 of 4 free throws inside the final 1 minute, 11 seconds of the extra session. That helped lift CSKA to just the third-ever victory by a Euroleague club against an NBA team in its own arena. "Twice he tried to make the one-handed slam, the hero play," Adelman said of Williams. "He needs to just grab it with two hands and put it in the basket. I think that's just something you've got to learn." After the first 48 minutes of what's supposed to be a resurgent 25th Timberwolves season, there's plenty more than that. The Timberwolves' three returning starters must learn how to mesh together again. Kevin Martin and Corey Brewer have to learn their places in that mix. And whoever has the hot hand needs to learn to finish. They're fine lessons for the preseason. But shades of a disappointing 2012-13 campaign weren't what anyone wanted to see Monday night at the Target Center. "Exhibitions are about seeing where you are," Adelman said, "and I think we saw a lot tonight." Minnesota's starting five -- Brewer, Martin, Kevin Love, Ricky Rubio and Nikola Pekovic, to no one's surprise -- played together the first nine minutes or so of each of the first and third periods. They got off to a sluggish start, missing six of their first 22 field-goal attempts and allowing CSKA to lead by as many as 18 points midway through the second quarter. Brought in as an unrestricted free agent to shore up the Timberwolves' scoring nucleus, Martin looked particularly rusty. He scored 16 points but missed 10 of his 15 shots, misconnecting on long 3s and forcing awkward, off-balance jumpers. Love had a quiet night, too, scoring nine points and tallying seven rebounds. "Our starters didn't come here ready to play at all tonight," Adelman said. It was the second wave of Minnesota players -- the one that's reportedly given the top guys all they can handle through a week of preseason workouts -- that kept things even throughout the final two quarters after the Timberwolves mounted a 26-11 run to close the first half and bring the Timberwolves within 3 at the break. Williams took over for Brewer on the wing during that stretch and showed signs of the flex forward Adelman hopes he can become in Year 3 of his NBA career. Guards A.J. Price and Othyus Jeffers, both of whom are fighting for the final spot on Minnesota's 15-man roster, acquitted themselves well during a fourth quarter that saw five ties and five lead changes. Price notched eight points in the frame and six more during overtime to finish with 14, and Jeffers chipped in a handful of the energy-infusing hustle plays he's become known for during camp -- most notably a reverse baseline jam that knotted the score with 5:14 left in regulation. "We had a lot of opportunities tonight," said Williams, who added he'll shoot about 100 extra free throws this weekend. "We did a pretty good job. We got on the ball when we had to. It's the first preseason game, doesn't count on anybody's record, but I thought we played well." Not well enough defensively. Too often, CKSA ball movement that had to render Adelman a little jealous either created a mismatch down low or left a visitor wide open on the wing or in the corner. The Euroleague juggernaut had 30 assists, with guard Milos Teodosic serving as the primary beneficiary and scoring a game-high 26 points. "That's why it's one of the best teams in Russia," said Timberwolves guard Alexey Shved, who played for CSKA before signing with Minnesota last summer. It wasn't the reunion Shved had hoped for. The second-year pro went 2-for-12 from the floor -- 1-of-6 from long range -- thanks in large part to ill-advised, fadeaway jumpers. His one successful 3-point try gave the Timberwolves a 92-88 advantage -- their largest all night -- but was an anomaly, not the norm. "Terrible," Shved said of his shooting. He wasn't alone. The NBA's worst 3-point-producing team of a year ago made just 4 of 21 attempts. Martin, Love and Brewer combined to hit 3 of 10. It should be noted CSKA opened training camp more than a month ago, while Minnesota's commenced last Tuesday. The differences in condition and cohesion were apparent from the outset. "You can tell," said Rubio, who scored 10 points and handed out three assists. "They've been together for longer than us, and they know each other better. Said CSKA coach Ettore Messina: "It was like a little medal for us." It all leaves much to be desired when Minnesota takes on the Raptors on Wednesday in Toronto. "Right now, we've got a lot we need to improve on," said Love, who saw his first game action since Jan. 3 after missing most of last year with a broken hand. "On both sides of the ball." Follow Phil Ervin on Twitter
Original Story:
http://www.foxsportsnorth.com/nba/min...
THE BACKYARD
BEST OF MAXIM
RELATED ARTICLES
Tweet After some unfortunate knuckle pushups basically kept Kevin Love out of action all of last season, we missed out on one of the most fun players in the NBA last season. With Love's hand healed, he's back with the Minnesota Timberwolves and was one the floor for their first preseason game on Monday night […]
MINNEAPOLIS -- Timberwolves officials had better keep an eye on Ettore Messina on Monday night. If no one's looking, the CSKA Moscow coach wouldn't mind kidnapping Alexey Shved and taking him back to Russia. "We should take him in the plane and put him in the back and carry him back home," Messina joked before his team's exhibition matchup with Minnesota....
Kevin Love is one of the best passing big-men in the NBA. He's blessed with the vision, hockey IQ and playmaking skills of a point guard despite being 6'10″ and arguably the best rebounding forward in the league. It's a unique skill set that makes him difficult to guard. During a preseason game against Russian club CSKA Moscow on Monday night, Love delivered a sweet no-look...
MINNEAPOLIS -- A.J. Price could sense it the first day of training camp in Mankato last week. Welcomed back to NBA life with a hard three-plus-hour practice, most Timberwolves were dragging; Rick Adelman workouts aren't exactly the five-on-five, pickup-style scrimmage sessions most players engaged in during the days leading up to the preseason. Keeping up wasn't as much...
Watch out, Wolves opponents. Alexey Shved must break you. The Russian-born guard is focusing on two things heading into his second NBA season. One of those things is a work in progress, as coaches and teammates implore Shved to "smile" more on the court, saying he plays better when he is in a good mood. The second thing, getting stronger so he is not so easily knocked off the...
Smiling is not a big part of the Russian culture. Ricky Rubio and Ronny Turiaf are aware of that but want to change that for the backup point guard. Last season, TNT's wired microphone caught Ricky Rubio imploring Shved to "Change your face, be happy, enjoy it" coming out of a timeout in a video snippet that careened around the Internet. Now Turiaf unknowingly has joined the...
The Minnesota Timberwolves lost to CSKA Moscow in a preseason game on Monday, 108-106, marking the third time a European club defeated an NBA team in North America. The game went to overtime after CSKA Moscow led 53-50 at halftime. Milos Teodosic led CSKA Moscow with 26 points and nine rebounds off the bench. CSKA Moscow also boasted former NBA players such as Nenad Krstic, Jeremy...
The NBA free agency period is dying down, so it time to look back at each team who they signed. Also many trades went down, which I will also recap below.   Free Agent Signings -Singed Chase Budinger to a three year deal worth 16 Million. -Agreed to a 3 year deal worth 15 Million with Corey Brewer. -Singed Ronny Turiaf and a 2 year deal worth 3.3 Million. -Agreed to a 4 year deal...
Milos Teodosic had 26 points, nine assists and five rebounds to lift CSKA Moscow to a 108-106 overtime exhibition victory over the Minnesota Timberwolves on Monday night. Nenad Krstic had 13 points and seven rebounds and Sasha Kaun had 12 points and nine boards to get CSKA off to a winning start in their two-game American tour. CSKA beat the Los Angeles Clippers in 2006 and the...
Looking for the best assist from Monday night in the NBA preseason? You might want to watch this nice assist from Minnesota Timberwolves forward Kevin Love to Kevin Martin against CSKA Moscow: *** Kevin Love image courtesy of Getty Images
If Rick Adelman were calling the shots the Timberwolves' upcoming preseason slate would look significantly different. No international foe to kick things off Monday. No four-games-in-six-nights stretch. Certainly not two trips across the United States' northern border. "It's not the way I'd want to do it" Adelman said after practice Saturday at the Target...
MINNEAPOLIS (AP) -- Milos Teodosic had 26 points, nine assists and five rebounds to lift CSKA Moscow to a 108-106 overtime exhibition victory over the Minnesota Timberwolves on Monday night. Nenad Krstic had 13 points and seven rebounds and Sasha Kaun had 12 points and nine boards to get CSKA off to a winning start in their two-game American tour. CSKA beat the Los Angeles Clippers...
Timberwolves News

Delivered to your inbox

You'll also receive Yardbarker's daily Top 10, featuring the best sports stories from around the web. Customize your newsletter to get articles on your favorite sports and teams. And the best part? It's free!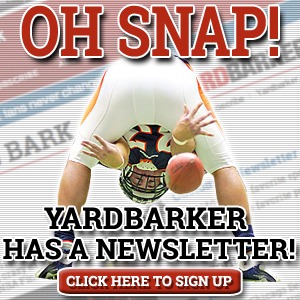 Latest Rumors
The Backyard

Today's Best Stuff

For Bloggers

Join the Yardbarker Network for more promotion, traffic, and money.

Company Info

Help

What is Yardbarker?

Yardbarker is the largest network of sports blogs and pro athlete blogs on the web. This site is the hub of the Yardbarker Network, where our editors and algorithms curate the best sports content from our network and beyond.