Originally written on
Buddy Nixon
| Last updated 10/18/14
So the full thrust of the 2013 NFL offseason is approaching us faster than the Buffalo Sabres plummet into the pits of despair. While enjoying a late night treat this past weekend at Mr. Goodbar, a few of the Buddy Nixon members (@buddynixon) started talking about the potential of our 2013 Buffalo Bills offense. With that in mind, there was enough interest and discussion around our offense to write a piece about it. Lets take a quick look at the Buffalo Bills Offense on Paper: QB) Rookie 1, Jackson/Fitzpatrick 2, Rookie/Corp 3 RB) Spiller 1, Jackson 2 WR) Johnson 1, Rookie/FA 2, Rookie/FA 3, Graham 4, B. Smith 5 Easley 6 TE) Chandler 1, Rookie/FA 2, Smith 3, Dickerson 4 OL) LT Glenn, LG Levitre, C Wood, RG Urbik, RT Pears. Backups: T Hariston, T Young, G Rinehart, G Brown So, with that as a quick reference, you might say "Sniper, that looks great – but I see 4 spots where you write Rookie/FA". True (2chainz), but those holes might not be as hard to fill as you think. Look at the end of season for the 2011 Indianapolis Colts, I couldn't think of a team that was in worse shape. A QB-less organization until late April, an aging Reggie Wayne, Pierre Garcon signing with the Redskins, Dwight Freeney and Robert Mathis on the way out. This was all on top of having the leagues worst running game, O-line, and secondary. I thought for SURE 1 draft class could never make this team better, and who cares if they have a good QB prospect. Enter QB Andrew Luck, WR T.Y. Hilton, TE Colby Fleener, RB Vick Ballard, and TE Dewayne Allen. The Colts have set the new school blueprint on how to be successful and build through the draft. Boy, were they good, and boy, did they pick a good year to be bad. Andrew Luck looks just as bit as good as Peyton did, and is further along in his progress than Peyton was after the first year. They added a few role players to fill roles and voila! The team is significantly better. The good QB prospect can make every single player on the field better, period. With all that said – we are in MUCH better shape than the early version of the 2012 Colts. The Buffalo Bills enter the season with a deadly WR in Steve Johnson, accomplishing something no one here ever has – back to back to back 1,000 yard seasons. How could any offense not immediately be better with a good QB? Let alone one that will have C.J. Spiller? Are you optimistic about the playoffs yet? Because I am. I drool at the potential of this offense. I do not think Buffalo has had an offensive line like this at any point. Couple that with the fact that Doug Marrone is supposed to be known for his offensive line prowess-  I heard something that he wanted to be designated the teams O-line coach as well, before placing his "Curtis Modkins" designation on Pat Morris. Now, this could be hammered by the likes of not signing G Andy Levitre, so we will have to see where this goes. However, I am still holding out hope that he is signed by the March 12th deadline. Enter the QB position in the 2013 draft (there is 0 chance for a trade/FA starter).  As we break down the position on the podcast from this week, I truly believe there will be some good QBs to come out of this class. Tyler Wilson is my favorite still because of his Jay Cutler like mentality. He is fairly athletic, has a good arm, and can chuck the ball around like a Drew Brees (should go in the same range). I would also be happy with Geno Smith, who is a true pock passer QB who shows he has the athleticism to be dangerous. I say we make a push to get Wilson in the second, or use a 4th round pick to come up and take him in the high 2nd. Lets take a look at a WR fix as well. Lets draft Cordarrelle Patterson in the first. He is a true gifted WR with the ability to be open when he is not open (referenced by Buddy Nix). Buddy also tells us that he really likes the model that the Bengals put into place with getting a weapon for your QB first. In the third round I still think we should stay on the offensive side of the ball and take TE Jordan Reed. He would immediately add us an Aaron Hernandez type of receiving TE. Free agency on offense should be simple. Lets resign Levitre and pick up a true third WR in Brian Hartline. That is a realistic move and gives our offense some versatility. He ended the year with 74 catches for 1083 yards. Lets see how easy this offense has came together: QB – Tyler Wilson, RB- Spiller and Jackson, O-line -same, TE – Chandler and Reed, WR – Johnson, Patterson, Hartline (FA), Graham, Smith You are telling me that that isn't scary good? That to me screams a top 5 offense. It is loaded at every position. That's right, Sniper will go on record saying that if we can compile a similar type of offensive as above, it WILL be top 5. Take that to the bank. Now, this all would bank on how good Tyler Wilson, or any 2nd round QB that we take is. However, is that not setting up a player for success? He would have one heck of a good supporting cast. Once again, that is even before we consider how good the QB could potentially be. They make players around them tick at a higher level. Imagine CJ Spiller functioning at a higher level? OH BABY, that's scary. Anyways, even if we don't make the moves that I am suggesting, the offense is set up perfectly for the QB that we are going to bring in for sure. There isn't too much that I am confident in at this point in the process, but one is guaranteed. We will be taking a QB in the first 41 picks. Now the defense is a different beast, and that will need to be discussed using smart FA pickups in our next segment. Especially if the first 3 picks go to the offensive side of the ball. Stay thirsty my friends, there will be many good discusion points for the defense. The post Why The 2013 Buffalo Bills Offense Will Be Dangerous appeared first on Buddy Nixon.
Original Story:
http://www.buddynixon.com/opinion/dan...
PLAYERS:
Reggie Wayne
,
Pierre Garcon
,
Dwight Freeney
,
Robert Mathis
,
Andrew Luck
,
T.Y. Hilton
,
Vick Ballard
,
Steve Johnson
,
C.J. Spiller
,
Andy Levitre
,
Jay Cutler
,
Drew Brees
,
Buddy Nix
,
Aaron Hernandez
TEAMS:
Buffalo Bills
,
Buffalo Sabres
,
Indianapolis Colts
,
Washington Redskins
,
Chicago Bears
,
New Orleans Saints
,
New England Patriots
MORE FROM YARDBARKER
All Sports News

Delivered to your inbox

You'll also receive Yardbarker's daily Top 10, featuring the best sports stories from around the web. Customize your newsletter to get articles on your favorite sports and teams. And the best part? It's free!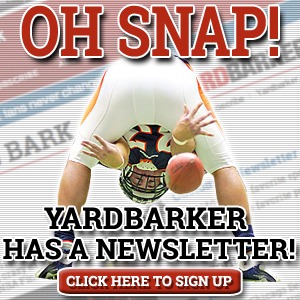 Latest Rumors
Best of Yardbarker

Today's Best Stuff

For Bloggers

Join the Yardbarker Network for more promotion, traffic, and money.

Company Info

Help

What is Yardbarker?

Yardbarker is the largest network of sports blogs and pro athlete blogs on the web. This site is the hub of the Yardbarker Network, where our editors and algorithms curate the best sports content from our network and beyond.