Do it for the brand. Matt Prater did it, and we talk about it. It's not PODcast this week, it's now PraterCast. No caps, just the man's name. It's how it is. #WeOwnTheBears. There's all this and more just waiting for you. Plug in your headphones and give it a listen. Pride of Detroit never looked so good, in audio-only format. Download and subscribe on iTunes, Stitcher or Spreaker...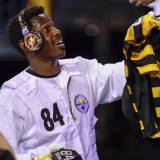 Jeff Risdon of RealGM shares his "10 cents" worth of thoughts after the week's NFL action.$.01—The NFL tried to make the marquee game on the schedule the Sunday night affair between NFC East foes Dallas and Philadelphia. And while that wound up being an entertaining—if poorly played—tilt, the most important game of the day took place in Minnesota between the Vikings and Rams.Both...
Which Lions player deserves the game ball after Sunday's win? For the second week in a row, the Detroit Lions had a shaky team performance against an inferior opponent. Thankfully, however, it was a the play of a few individuals that pushed the game from a devastating loss to a relieving victory. As always, let's honor some of those individual performances by handing out a game...
The Detroit Lions were just barely able to squeak out a win in Chicago over the Bears Sunday 27-24, behind a late Matt Prater field goal. It marks the second straight week Detroit looked sluggish against an inferior opponent, which leaves cause for concern for their big NFC North showdown on Thanksgiving against the Minnesota Vikings. The matchup Thursday is opening as a pick em...
Matthew Stafford threw for 299 yards and two TDs and Matt Prater kicked a go-ahead 52-yard field goal to give the Lions a 27-24 win over the Bears in Chicago. The Bears kept it close, but kicker Connor Barth missed a 46-yard field goal that would've sent the game to OT.
CHICAGO (AP) — Matthew Stafford threw for 299 yards and two touchdowns, Matt Prater kicked a 52-yard field goal with 1:35 remaining and the Detroit Lions held on to beat the Chicago Bears 27-24 on Sunday. Detroit (6-4) took the lead after Tarik Cohen had tied it for Chicago (3-7) with a 15-yard touchdown run. Prater booted the winner after Stafford led a 42-yard drive to the 34....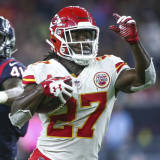 NFL teams aren't always looking for the same things in the second half of the season. Equally important to both good and bad teams, though, is the performance of their rookies.Good teams want to see how rookies can help them get into the playoffs. Bad teams will look to their rookies as the hope for their future.Rookie running backs like Kareem Hunt, Alvin Kamara and Leonard Fournette...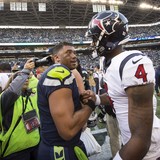 Sunday's Week 8 NFL action offered us a little bit of everything. The Cleveland Browns took a rare lead into halftime in London against the Vikings before absolutely blowing it in the second half. Later in the morning, the Buffalo Bills blew out the Oakland Raiders at home, leading to the team's best seven-game start in over two decades.But that wasn't the extent of it. Russell Wilson...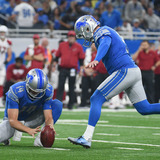 Cameramen are a part of the NFL action, too, and fans were reminded of that during Sunday's Cardinals-Lions game.The moment of reckoning happened after Matt Prater drilled a 58-yard field goal. After sailing through the uprights, the ball landed right in an unsuspecting cameraman's groin. It clearly hit him square in the area, but he didn't even move, showing how tough he is while...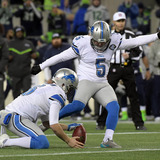 Based on the way some of the NFL's top kickers are performing in practice, it's only a matter of time before a 70-plus-yard field goal is made during a game. Baltimore Ravens kicker shocked us when he posted a 75-yard make during a practice session this week, but it didn't take long for one of his peers to one-up him.Matt Prater of the Detroit Lions posted a short video on Twitter...
MORE STORIES >>
Lions News

Delivered to your inbox

You'll also receive Yardbarker's daily Top 10, featuring the best sports stories from around the web. Customize your newsletter to get articles on your favorite sports and teams. And the best part? It's free!