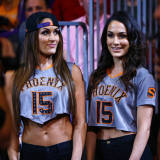 By Eric G.  There appears to be a bit of a double standard in the WWE Universe. It seems that while the universe has been highly vocal in expressing their views on the Divas Revolution, those same voices appear to be a little too sensitive when the girls return the favor. The wheels came off of the rails Monday night in Brooklyn on live television. During Monday Night RAW, about...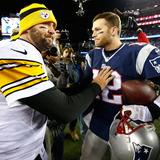 By Andrea Hangst The gulf between the end of the previous season's Super Bowl and the start of the new NFL season seems like an interminable one. Sure, the draft, training camp and the preseason games satiate fans' desire, but only briefly. We want the real thing, and the NFL knows this. That's why the yearly season opener has been pushed up to Thursday nights in recent years...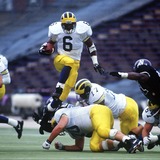 by Eddie Maisonet, III We're on the road again as the #FS1OpeningDrive tour bus has left Charlotte and is headed to Atlanta for our next stop. Throughout the tour, we'll provide a morning recap of the news, commentary, tidbits and whimsy surrounding our tour stops, as we prepare for Michigan vs. Utah, Sept. 3 on FOX Sports 1. Where have all the great Wolverine tailbacks...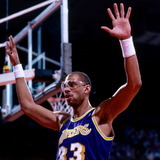 By Matt Zemek The Book of Genesis, the first book of the Holy Bible, is the most famous creation story known to humankind, since human beings began to write letters on paper. Other cultures and civilizations have their own revered texts and shared origin stories. A lucky few are present at the creation of something vast, remarkable, formidable, or all of the above, but most of...
By Paul Swydan It wasn't supposed to be this way for the Orioles. After a second trip to the postseason in three years, one in which they got about one-sixth of a season from Matt Wieters and half a season from Manny Machado, making the playoffs in back-to-back seasons for the first time since 1996-1997 was the clear goal. It hasn't happened that way. The team recently dropped...
By Joe Mags We've been busy taking a look at the greatest championship and non-title teams, the best players at every position, and the greatest never to win a title — among other rankings — this summer. Today, I tackle the holy grail of basketball questions: Who are the greatest players to ever play the game? There's no perfect science to this question. It's a lonely...
By Dave Tobener Are the Boston Red Sox contenders this year? (waiting for you to stop laughing) Okay, now that you've gotten that out of your system: have you noticed that the Red Sox haven't been terrible lately? And that as things stand currently, they're only 7.5 games out of a Wild Card spot? Could they actually make a run in September and get back to the postseason...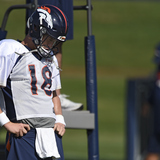 by Vincent Frank There are numerous factors that lead to good players having down seasons in the NFL. One of the biggest factors here has to be a situation that's out of the player's control. Injury issues and an inability to remain healthy can cause previously solid performers to struggle a great deal when recovering from said injury.Equally as important, front offices have failed...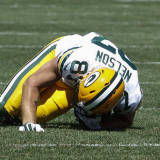 By Matt Chatham As a role player in the NFL, preseason games were critical for me to make my case for an annual roster spot. I also now do work as a sideline analyst for NFL preseason broadcasts. Those are my two pieces of potential bias towards preseason games, offered up front and center. Independent of those two personal sidebars, it's abundantly clear that the elimination of...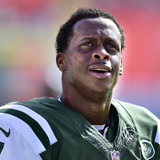 By Eddie Eddie Maisonet, III The month of August for sports fans is the one that is filled with angst and opportunity. Your favorite college football teams are gearing up with faint hopes of winning a national championship, making a bowl game or just defeating your rival. Your favorite NFL team is in training camp, trying hard to prepare for the upcoming season while not injuring...
All Sports News

Delivered to your inbox

You'll also receive Yardbarker's daily Top 10, featuring the best sports stories from around the web. Customize your newsletter to get articles on your favorite sports and teams. And the best part? It's free!
THE HOT 10: Who's Trending