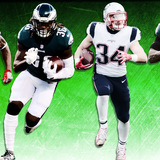 We're just days away from Super Bowl LII and most of the focus so far has been on the QBs and coaches, with good reason. Bill Belichick and Tom Brady are looking to add to their already legendary Super Bowl legacies, while Doug Pederson and Nick Foles are each trying to begin their own. But if you're looking for x-factors for Sunday's game, look no further than each team's collective...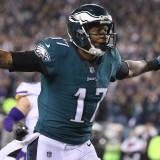 Super Bowl LII is set to be another epic matchup with the top seeds from the AFC and NFC squaring off. Here's a rundown of the names to know from the Patriots and Eagles.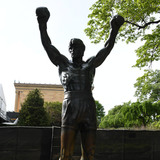 The Super Bowl is a particularly popular time for Vegas sportsbooks. Here are 52 intriguing prop bets for Super Bowl LII. Prop bets are from Bovada as of January 28, 2018.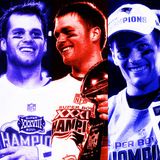 If you, like us, are sick of hearing about that unstoppable, ageless, terrificly handsome quarterback from Massachusetts via Michigan and just want to scream into the ether like Jan – the forgotten middle child of the Brady Bunch who eponymously thrice-cursed her perfect elder sister – please do so. All together now: Tommy! Tommy! Tommy!Now that that's out of the way, we really only...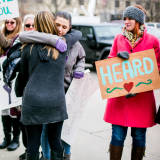 "I only hope when you get a chance to speak, you tell us who knew what and when they knew it. If you truly want us to heal, you will do this for us." - Kaylee Lorincz, one of Larry Nassar's victimsLarry Nassar will spend the rest of his life in prison. While Nassar's conviction was all but imminent after a lengthy sentence for child pornography crimes, the focus from the fallout...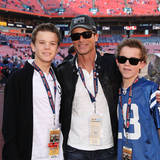 Famous folks from all walks of life that have taken in the big game live over the years. This includes the likes of actors, musicians, models, politicians, comedians and fellow professional athletes.Here, we lay out some the more noteworthy celebrities who have taken in the Super Bowl live and in person.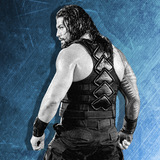 WWE's annual Royal Rumble weekend is here, and this year's event will make history as for the first time ever there will be a women's Royal Rumble match to go along with the traditional men's match. That, in itself, is big news, but the intrigue around the women's match doesn't stop there as rumors have been going around for some time that former UFC champion Ronda Rousey could make...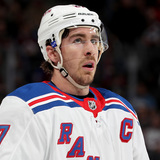 At the end of every workweek, Yardbarker takes a look at what the NHL has in store for the weekend. We'll see whose stock is soaring, who needs to get their acts together and what tilts are promising to keep you on the edge of your seat. In this week's episode, goaltender interference remains a mystery, and we get you ready to survive All-Star weekend.Who's on fire The Bruins continue...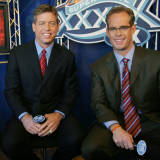 The Super Bowl makes legends of people who participate in it, and that isn't just limited to the field. The broadcast crews calling the game are at the top of their profession, providing a steady voice to sort out the chaos on the field of play. It's an elite group that can say they've been announcers in the Super Bowl. Great broadcast legends have lent their voices and insight to...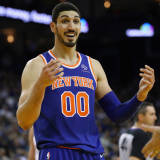 Enes Kanter has been wonderful for the New York Knicks. Traded from the Thunder for Carmelo Anthony in the offseason, he's seen more opportunities to become the player we always knew he could be. But the trade to NYC was just the second biggest story of Kanter's offseason.In May, Kanter was held at an airport in Romania because of public criticism of Turkey's president, Recep Tayyip...
All Sports News

Delivered to your inbox

You'll also receive Yardbarker's daily Top 10, featuring the best sports stories from around the web. Customize your newsletter to get articles on your favorite sports and teams. And the best part? It's free!
THE HOT 10: Who's Trending