RaiderPower.com caught up with Argyle coach Todd Rogers, who steered the Eagles to the Texas Class 3A Division II state championship back in December. Two of his players, Ian Sadler and Connor Wilson, are expected to sign with Texas Tech on Wednesday. Rodgers and Wilson dished on what to expect from the Argyle duo at the next level.
Today was moving day in a big way at Long Beach. We were already down 16 women's teams left in the tournament after the ladies had two rounds of play on both Tuesday and Wednesday. Today we narrow the women's field down to the semifinalists, with the second knockout round and the quarterfinals being played today. I imagine the schedule is so bunched together in order to accommodate...
The gold medalists' shoulders slumped as the shadow of Big Ben drew longer in the evening sun. Their body movements between points became sluggish, frustrated, staring at the sand as if somewhere down there hid the key to pulling off a miraculous comeback. Todd Rogers and Phil Dalhausser, the American beach volleyball duo who'd come home from Beijing with gold, were crumbling...
To be honest, Todd Rogers said, he thought his hit that helped put the Americans one point away from victory was illegal, too. Rogers took a spike off the chest and then popped it up into the air for teammate Phil Dalhausser, who passed it back for Rogers to clear out. Whether that should count as three hits or four - one too many - depends on whom you ask, but in the referee'...
Defending beach volleyball champions Todd Rogers and Phil Dalhausser won their opener at the Olympics, improving the United States to 4-0 in the tournament. Americans April Ross and Jennifer Kessy also won their match Sunday night. Two-time women's gold medalists Kerri Walsh Jennings and Misty May-Treanor won Saturday, as did No. 2 U.S. men's team Jake Gibb and Sean Rosenthal...
Olympic champions Phil Dalhausser and Todd Rogers defeated Matt Fuerbringer and Nick Lucena 21-17, 21-18 in an all-American final in the season-opening beach volleyball World Tour event Sunday. Dalhausser and Rogers, gold medalists in Beijing, needed 44 minutes to beat their countrymen in the Brazilian capital of Brasilia, earning their third straight title at the event. It was...
MORE STORIES >>
Beach Volleyball News

Delivered to your inbox

You'll also receive Yardbarker's daily Top 10, featuring the best sports stories from around the web. Customize your newsletter to get articles on your favorite sports and teams. And the best part? It's free!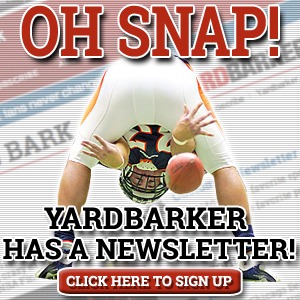 THE BEACH VOLLEYBALL HOT 4