It wasn't that long ago that Oscar De La Hoya was blasting the Conor McGregor boxing match with Floyd Mayweather Jr. Now De La Hoya has done a 180 and wants to be a primary participant in such a sideshow, and oddsmakers think such a fight would be very close.De La Hoya, who hasn't fought since 2008, said on Golden Boy Radio with Tattoo and the Crew that he has been training and would...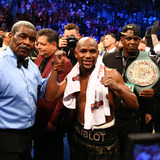 Floyd Mayweather Jr. has put some of his earnings from the Conor McGregor fight to good use.According to The Blast, Mayweather has paid off his $22.2 million tax lien using his McGregor earnings.Reports this summer said federal tax liens filed in April showed Mayweather owed $22.2 million in back taxes for 2015. Mayweather in July filed for a temporary reprieve because he was set...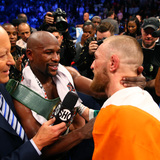 There was plenty of trash talk between Floyd Mayweather Jr. and Conor McGregor leading up to their August bout, but that seems to be water under the bridge, given what the two have had to say since.No one is better at selling a fight than Mayweather, and it appears that's what the two were trying to do. We wouldn't be surprised if they're hanging out right now sipping a cocktail...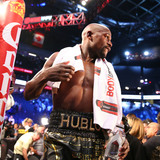 Floyd Mayweather's "The Money Team" has quite a large entourage, and it's hard for the GOAT to keep tabs on all the guys he surrounds himself with.But he's probably not going to be all that happy with what one of the members of his entourage did outside a restaurant in Los Angeles on Wednesday night, given that it was completely unnecessary.A member of Floyd's team was leaving Roscoe...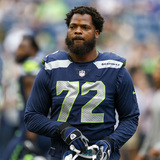 Las Vegas police have opened an investigation into the Michael Bennett incident to determine whether there was wrongdoing in the handling of the Seattle Seahawks defender the night of the Conor McGregor-Floyd Mayweather Jr. fight.Bennett made headlines on Wednesday when he released a note on social media in which he detailed an event where he was handcuffed by police in Las Vegas...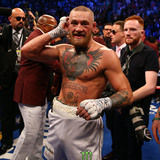 Floyd Mayweather Jr. proved he's the best pound-for-pound boxer of all-time with his defeat of Conor McGregor on Saturday.The GOAT improved to 50-0 lifetime and cruised to victory without even putting forth all that much effort. So really, it was a great deal for him, as well as for McGregor, who will enjoy a $30 million payout.McGregor also learned some other valuable lessons as...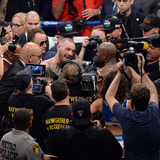 I am a boxing neophyte. There I said it. I don't know much about combat sports in general, other than my dad was a boxer in college at Stanford and one of my close friends is a retired MMA fighter, known for his hilarious weigh-in shenanigans. Thus, I learn a little bit from them and fake the rest.All of that did not stop me from jumping on a plane to Las Vegas though to experience...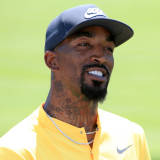 J.R. Smith was among the many superstars of sport who descended upon Las Vegas Saturday to attend the Conor McGregor-Floyd Mayweather Jr. super-fight. And an interesting photo posted by the Cleveland Cavaliers star inspired one of his teammates to accuse him of being "drunk as hell" at the event.Smith took to Instagram to post of photograph of himself alongside wife Jewel that arguably...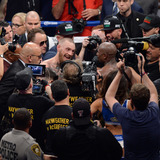 (Editor's note: Please send prayers and, if able to, resources to the people in the Houston area suffering through Hurricane Harvey.)We're still here. After The Money Fight, The Sham of the Century, The Big Bankroll and other names that would rival Daenerys Targaryen of HBO's "Game of Thrones," we are privileged to still be around the next day. Floyd Mayweather Jr. defeated Conor...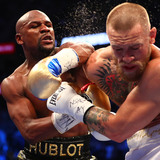 The Conor McGregor-Floyd Mayweather fight was expected to get underway shortly after 11 p.m. ET Saturday. It was expected that the undercard would take a good chunk of time — but no one expected quite the delay that's unfolded.Showtime, the official television broadcaster, has pushed back the start of the main event following outages and other streaming service issues. Reporters...
MORE STORIES >>
Boxing News

Delivered to your inbox

You'll also receive Yardbarker's daily Top 10, featuring the best sports stories from around the web. Customize your newsletter to get articles on your favorite sports and teams. And the best part? It's free!