Found November 02, 2013 on StraitPinkie.com:
PLAYERS:
Aaron Harrison
,
Julius Randle
,
James Young
,
John Calipari
,
Dakari Johnson
,
Marcus Lee
,
Jarrod Polson
,
Willie Cauley-Stein
,
Jon Hood
,
Dominique Hawkins
,
Derek Willis
TEAMS:
Kentucky Wildcats
,
Millikin Big Blue
The Battle of Broadway has been the beginning of the Wildcats season for the last three years. As expected, Kentucky defeated the Pioneers 76-42 in last night's contest. As much as anyone could feel "meh" about a 34-point win, that was the reaction from most about Kentucky's performance. The excitement of a new season and finally seeing this latest recruiting class in their white jerseys was not lost on the fans in Rupp Arena. The crowd really came to a roar when the 'Cats started off with three strait three-pointers from Aaron Harrison, Julius Randle and James Young. If you thought this was the beginning of the onslaught, you were slightly mistaken. Kentucky's first half performance could be described best as lack-luster. The three strait three-pointers to start the game made the rest of the half seem too easy for those starters. Despite not being a veteran team themselves, the Pioneers made the Wildcats pay on the offensive end with some three-pointers and easy buckets without much defense in their way. If you happened to notice John Calipari on the sidelines, his facial expressions turned from relaxed to anguish as his No. 1 ranked team kept lapsing on the defensive side of the ball. While Calipari was looking like he just got kicked in the nether region on the sidelines, a select few really stood out in the first half for the 'Cats. Julius Randle continued to be as good as advertised. As big as he is, you don't really expect him to be as quick with the basketball as he can be. Transylvania found that out the hard way a few times when Randle went coast-to-coast and got some easy buckets. When he's coming at you, you just can't stop him due to his combination of size and quickness. Dakari Johnson was the other guy who really shined in the first half. He's very patient and can use his big body so well underneath the basket. He soars for rebounds and dives for loose balls, and that will make him some serious money someday. James Young played well, but needed to turn up the defensive effort. Young continued his streak of hot shooting he showed at Big Blue Madness and the Blue-White game. There is no report of John Calipari actually peeled the paint off the wall in the locker room, but Kentucky's mindset as a little more determined in the second half. The Wildcats really turned up the defensive pressure after leading 42-30 at halftime. In perspective, the Wildcats allowed Transylvania to score 28 points in the entire game during last year's contest. The offense was more crisp with guys keeping their heads up and finding open teammates under the basket. James Young really took the halftime speech to heart and swarmed his defensive assignments with his long arms and quick hands. Young had three steals on the night and could have had many more. Calipari has constantly said the bench will be his best motivator this season. The first example of that was for Alex Poythress. When Poythress put up the same amount of points and rebounds  in the first half as Marcus Lee (who did not play), Calipari promptly let him ride the pine after halftime. As deep as this team is, no production equals no playing time for Alex Poythress. The next victim(s) of Calipari's best motivator was the starting lineup. The lineup of Jarrod Polson, Marcus Lee, Willie Cauley-Stein, Jon Hood and Dominique Hawkins played with such effort and poise during the second half. While five of Kentucky's six freshman McDonald's All-Americans sat on the bench, this group set the example. Calipari subbed all five superstar freshman at time same time to prove a serious point. If you don't play with effort all time time, you will not play on this team. Kentucky wrapped up the 76-42 win rather easily despite allowing Transylvania to make numerous three pointers and get easy looks. Julius Randle lead the 'Cats in points (16) and rebounds (12) in the win. Derek Willis continued to shoot lights out from three, making both attempts. Aaron Harrison played well despite playing out of position at point guard with his brother out with a minor knee injury. He finished with 8 points and 2 assists. Despite holding Transylvania to only 12 points in the second half and winning by 34 points, most see this win as unimpressive. That's a pretty high standard, but it's expected at Kentucky. This team is not the No.1 team in the nation, yet. They can surely get there as they continue to learn these lessons. The hardest challenge for this team will be knowing how to step on the gas and continue to throttle a team they are beating. Not letting off the pressure and continuing to attack and give effort will go a long way to getting No. 9.
Original Story:
http://www.straitpinkie.com/kentucky-...
THE BACKYARD
BEST OF MAXIM
RELATED ARTICLES
John Calipari is at again: Kentucky has the top-ranked recruiting class ever and the coach is insisting his young Wildcats have a long way to go. If this talented eight-man freshman class that includes six McDonald's All-Americans jells according to plan, the journey could include a Southeastern Conference championship. As it is, the Wildcats will begin No. 1 with monumental...
The Kentucky Wildcats begin their season with Transylvania for the third time in a row. The Wildcats beat the Pioneers 74-28 to open the 2012-13 season. Transylvania posted a respectable 20-8 record last season and qualified for the NCAA Division III Tournament. The Pioneers fell in the opening round to Illinois Wesleyan. You may be surprised to know that the regular season series...
In this AllWildcats.com Video feature, Kentucky coach John Calipari talks about the Wildcats' performance Friday night in their first exhibition game of the season, a 76-42 win over Transylvania.
Kentucky coach John Calipari may have gotten exactly what he wanted from Friday night's exhibition game against Transylvania.
In this AllWildcats.com Video feature, Kentucky coach John Calipari talks about the Wildcats as they prepare for their exhibition opener on Friday night against cross-town Transylvania University.
Kentucky's newly-minted No. 1-ranked team is eager to play someone in different-colored jerseys, and John Calipari is ready to see how outside competition may affect his rotation plans entering the season.
Derek Willis's performance in Kentucky's Blue-White Scrimmage has forcesd UK coach John Calipari to re-evaluate his plans for freshman forward. Could the most unheralded member of the Wildcats' latest No. 1 recruiting class get more PT than expected this season?
Wildcats News

Delivered to your inbox

You'll also receive Yardbarker's daily Top 10, featuring the best sports stories from around the web. Customize your newsletter to get articles on your favorite sports and teams. And the best part? It's free!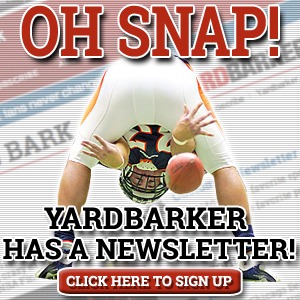 Latest Rumors
The Backyard

Today's Best Stuff

For Bloggers

Join the Yardbarker Network for more promotion, traffic, and money.

Company Info

Help

What is Yardbarker?

Yardbarker is the largest network of sports blogs and pro athlete blogs on the web. This site is the hub of the Yardbarker Network, where our editors and algorithms curate the best sports content from our network and beyond.