Found February 18, 2013 on BlackSportsOnline:
California head basketball coach Mike Montgomery is a fiery old school type of coach.  That fire could have him in some hot water according to ESPN. During a big Pac 12 win over USC on Sunday night, Montgomery was not pleased with his team's effort as they were down at one point by 15 in the second half. During a timeout in the second half, Montgomery became very frustrated with junior guard Allen Crabbe, and let him know when he gave him a two-handed shove to the chest. Montgomery said he was trying to get Crabbe's head in the game, but many pundits thought the physical contact was over the line. Mike Montgomery tried to explain why he gave Crabbe the shove. "He had no expression," Montgomery told reporters after the game. "Mentally, he just needed a wakeup call." Crabbe was extremely upset by the shove, and had to be calmed down in the back corridor of the arena by a few of his teammates. Crabbe would eventually score 10 points during the games final minutes to help the Golden Bears win the game.  Afterwards, reports suggest Crabbe was totally fine by the events that unfolded. "It was coach using his way of motivating me." "There was nothing wrong with it. It was just spur of the moment. An emotional game was going on at the time and he was trying to motivate me. But everything's fine. It's under the bridge. He's my coach. No hard feelings about it." Montgomery himself was calm after the game, and even joked around some. "We were standing around. Nobody was ready to play," he said. "Allen had come down twice, he'd gone to the wrong side of the floor and his guy shot two threes in. I was trying to get him going. … Allen's my guy. I need him. We can't win if he's not ready to play." Cal's athletic director Sandy Barbour released this statement. Said Cal athletic director Sandy Barbour: "It is unacceptable for our coaches to have physical contact with student-athletes regardless of the circumstances. The second-half incident was certainly out of character for Mike Montgomery, and I am confident that something like this will not happen again." I think if Crabbe was a freshman, I'd be concerned.  Crabbe is a Junior, the Pac 12 Conferences leading scorer, and someone who's been around Montgomery three seasons now. Is okay for a coach to touch his player, it depends on who you ask. If Crabbe says he's good with his coach, then I'm past it and ready to move on. Every coach can't get away with that.
Original Story:
http://blacksportsonline.com/home/201...
THE BACKYARD
BEST OF MAXIM
RELATED ARTICLES
FAMILY MATTERS
The parents of Allen Crabbe addressed their son being pushed by his coach during Cal's win over USC over the weekend.
Last night, the University of California men's basketball team picked up a huge win over the University of South California after coming back from a huge first-half deficit. However, the comeback was overshadowed by an incident that featured California head coach Mike Montgomery shoving one of his players. During a time-out at the 16:31 mark, Montgomery got into a confrontation...
California was down 12 to USC last night with 16:19 to go in the game. Coach Mike Montgomery wasn't happy with how his star guard Allen Crabbe was playing so he gave him a little shove during a time out.  Crabbe had to take a little breather so he wouldn't knock out his coach for the little Bobby Knight style shove.  He later returned to the game and scored 10 points in...
Cal picked up a crucial 76-68 win over USC on Sunday night, but the team's come-from-behind victory after facing a 15-point deficit in the second half has taken a back seat to a more controversial discussion. During a timeout in the second half, Cal head coach Mike Montgomery became frustrated with junior guard Allen Crabbe and let him know about it by giving him a stern, two-handed...
Tweet The Pac-12 Conference has reprimanded California Golden Bears head coach Mike Montgomery for an incident where Coach Montgomery made "aggressive, physical contact" with one of his players: "While emotions can run high in competitive environments, Pac-12 coaches are expected to conduct themselves in a manner that will reflect credit on the institution and the [...]
Tweet California Golden Bears guard Allen Crabbe has been named the February 18 Pac-12 Player of the Week for the second consecutive week, per an official release from the Pac-12 conference. Crabbe fueled the Golden Bear's two victories on the week by averaging 19.5 points, 7.5 rebounds, 4.0 steals and 3 assists in wins over [...]
After scoring 39 points against UCLA and USC, California junior guard Allen Crabbe is named Pac-12 Player of the Week for the second consecutive week.
It gets physical this time of year. Games take on added importance with tournament berths are on the line. They are slower and faster at the same time, every possession more important than the last. Nerves are frayed. Dams break. Give Mike Montgomery credit for using exactly none of that as a defense for shoving of guard Allen Crabbe during a timeout early in the second half of...
Larry Scott releases a statement reprimanding California head men's basketball coach Mike Montgomery for making contact with Allen Crabbe on Sunday night.
Commentary: California head coach Mike Montgomery finally corrected the more-troubling mistake he made Sunday, showing the necessary contrition for his shove of guard Allen Crabbe.
1.California Leading the Bears will be wing Allen Crabbe (15.2 ppg). He is the second returning leader scorer in the Pac 12. Crabbe is a deadly three pointer, last season he made 83 threes while shooting 40 %. Providing depth behind Crabbe will be Jeff Powers (1.3 ppg) and freshman Kahil Johnson. Leading the way at the point guard position will be former Minnesota transfer Justin...
Golden Bears News

Delivered to your inbox

You'll also receive Yardbarker's daily Top 10, featuring the best sports stories from around the web. Customize your newsletter to get articles on your favorite sports and teams. And the best part? It's free!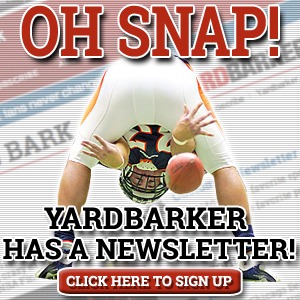 Latest Rumors
Best of Yardbarker

Today's Best Stuff

For Bloggers

Join the Yardbarker Network for more promotion, traffic, and money.

Company Info

Help

What is Yardbarker?

Yardbarker is the largest network of sports blogs and pro athlete blogs on the web. This site is the hub of the Yardbarker Network, where our editors and algorithms curate the best sports content from our network and beyond.