Found March 14, 2012 on SCACC Hoops:
I've said it countless times this year that this Duke team isn't a classic Duke team and that its NCAA Tournament lifespan probably isn't very long.  They don't defend well-- They gave up the highest field goal shooting percentage of any ACC team in the league. When has that ever happened under Mike Krzyzewski?
They aren't particularly consistent-- Too many good performances followed by poor ones this season and far too many times this season the Blue Devils have dug themselves a hole in a game only to have to try and dig themselves.

You also have players that disappear for stretches of a game or for an entire game or games.

And with no real guy you can single out as a team leader, I just don't see this team going very far, especially with the difficulty of their region.

This team definitely has its weaknesses but it has strengths too. Austin Rivers for his faults is a very good player with the potential to be great at times. Seth Curry, when hot can be lethal. The Plumlee brothers when on can be beasts on the board and offensive weapons in their own right.

With the right matchup and when healthy, Ryan Kelly, becomes one of the most versatile players in the country.

And with a coach like Krzyzewski it is hard to pick against them. Listening to him talk he seems like his teams chances. It is good to hear but part of me wonders if that is more coach speak to boost the confidence of his team.

Some coaches will do that to boost the confidence of the fan base as well, but I'm not sure that Krzyzewski particularly cares what I or any other fans or media think about his team's chances and I don't blame him. His focus is clearly on making his team better and that has to give you confidence.

Still as a fan it is very hard to not look ahead at the bracket and see how the matchups clearly don't favor the Blue Devils. Too many athletic teams like Baylor that could trip up Duke and of course the elephant in the room, Kentucky.

I'm still a bit perplexed as to how Duke got so fortunate as to draw the top No. 1 seed, but there is nothing I, nor the team can do about it.

Krzyzewski seems to be keeping his team focused on one opponent at a time and for Duke that is Lehigh. Beyond that it would be extremely detrimental to the team to focus on anyone else.

That dream matchup between Duke and Kentucky is going to just have to wait because when something is that desired it more times than not never happens.

Duke has proven it can play with and beat some of the top teams. They've played two No. 1 seeds and have a combined 2-1 record against them. They've played two No. 2 seeds and and are 1-1 in those matchups. They are 1-3 against No. 3 seeds, all three games were against Florida State.

They've played one No. 4 seed and won, and one No. 5 seed and lost. Like much of the season, it has been a mixed bag.

They aren't a dominant team, just one of several good teams that if they get healthy and hot could make a run, but you never know.

The odds are still stacked against them though. It is an uphill battle where you are not only facing your doubters, and there are many, you are facing the expectations of being a player for Duke.
That exception, fair or not often includes a deep tournament run if not a Final Four and a shot at a National Championship.

It is a proud program with a rich history and a coach who continues to build a legacy that will stand the test of time.

We as fans, myself included, often get wrapped up in the hype of the tournament and allow our ability to look ahead force us into topics such as the potential pitfalls that lie ahead. We also have become spoiled over past successes and often expect the same level of success every year.

The team and coaches do not have that luxury and this year even more so because the room for error is so small.

Do I believe Duke will go a long way in the tournament? Not really. But I still believe in Duke, its players and especially its coaches and despite the great odds I'll be tuned in watching and pulling for the team.  And like the rest of the 64 (err 68) teams in the tournament, I will have the hope that a championship is just one more game away.

It is survive and advance time and all Duke fans are hoping that the Blue Devils have enough survival skills to live to play another day.

Stay tuned to the Duke Sports Blog for full NCAA Tournament Coverage. If you haven't checked out our recent posts please do so and be sure to listen to our joint Podcast with Jim Oliver at Duke Report.com for our take on all thinks Duke Basketball.

Be sure to follow us on Twitter @DukeSportsMKline and visit our Facebook page- Duke Sports Blog. Questions e-mail us at dukesportsblogmkline@gmail.com
This article was originally published at
http://DukeSportsBlog.com
. If you are interested in sharing your website's content with
SCACCHoops.com
,
Contact Us
.
Original Story:
http://www.scacchoops.com/tt_NewsBrea...
THE BACKYARD
BEST OF MAXIM
RELATED ARTICLES
GREENSBORO, N.C. --- This is it for Miles Plumlee. This NCAA Tournament is his last go-around. And who better to get the vibe about Duke entering Fridays game versus Lehigh than the 6-foot-10 senior? "I feel good about us right now," he said Thursday afternoon at the Greensboro Coliseum. Its up to Plumlee to exude confidence. As the teams lone senior, hes the gate...
However Duke is trending as it enters the NCAA tournament inrecent years is usually a pretty solid barometer of how effective the BlueDevils will play once in college basketballs biggest party. Even some of Dukes recent ACC tournament championship teams werent sparklingin winning that event, such as last season, and its eventual loss to Arizona inthe Sweet 16 didnt surprise those...
Every March Madness you see the media create pieces that ask "why do people hate Duke?" (in the years they go far in the NCAA tournament) or "why is everyone happy to see Duke eliminated?" (during the seasons they get bounced early) The answer is very simple, and it's the same explanation as to why Mitt Romney just doesn't have the personality to get elected president...
LIKE A WILDCAT THIS GUY
Kentucky State Senator Ernie Harris, a Kentucky graduate, recently stated that UPS should pull the ad featuring Grant Hill's miracle pass to Christian Laettner that eliminated Kentucky from the Tourney.
Head coach Mike Krzyzewski talks about how his Duke team matches up with Lehigh. The two teams will meet in the opening round of the NCAA Tournament on Friday evening.
Oregon Bracket: Academics square off in battle of darkness We wrap up the Oregon Bracket of 2012 Uniform Madness with a match-up of academic powers. But just because they may have the book smarts does not mean they know anything about football fashion design. The Duke BLUE Devils? Duke gets us started with a four-seed for their attempt to adopt a black uniform style. Much like...
Duke Basketball had their first open practice session of the NCAA Tournament earlier today and beforehand, Coach Mike Krzyzewski and various players met with the media. Among the questions asked were those wondering about the health of Ryan Kelly. According to Coach K's comments, it's looking unlikely that the junior forward will be able to suit up for many, if any, minutes tomorrow...
 Christian Laettner -- who played with the Duke University basketball team from 1988 to 1992 -- is being sued in multiple civil lawsuits totaling $30 million dollars.It's expected that Laettner will be in a Washington D.C. court room -- sometime this week -- where he could be held contempt of court for failing to pay former Duke basketball star Johnny Dawkins $671,309, according...
Duke head coach Mike Krzyzewski hopes to have his junior forward in practice Thursday
Mason Plumlee says the loss to Florida State at the ACC Tournament forced Duke to focus more on defense and teamwork this week in practice.
Blue Devils News

Delivered to your inbox

You'll also receive Yardbarker's daily Top 10, featuring the best sports stories from around the web. Customize your newsletter to get articles on your favorite sports and teams. And the best part? It's free!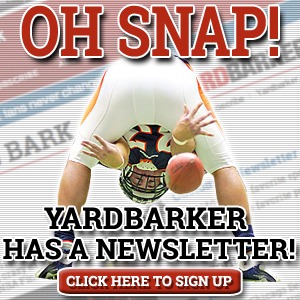 Latest Rumors
The Backyard

Today's Best Stuff

For Bloggers

Join the Yardbarker Network for more promotion, traffic, and money.

Company Info

Help

What is Yardbarker?

Yardbarker is the largest network of sports blogs and pro athlete blogs on the web. This site is the hub of the Yardbarker Network, where our editors and algorithms curate the best sports content from our network and beyond.