If you are a subscriber to the Courier-Journal then you probably woke up to a sports front-page with a photoshop of UK basketball coach, John Calipari, being depicted as a crying baby. The picture was put in to go with C-J sports columnist, Tim Sullivan's, piece on the Coach Cal's comments about Duke head coach, Mike Krzyzewski, using his gig as the Team USA basketball coach...
John Calipari certainly came across as whiny when Jim Boeheim told Syracuse.com that the Kentucky coach felt Mike Krzyzewski was getting an unfair recruiting advantage by coaching Team USA.  "It's a concern he has raised before," Boeheim said. "That particular case he has mentioned. He's said he thinks its an advantage." Yesterday, Calipari clarified his stance with...
Mike Krzyzewski, perhaps the greatest coach in the history of college basketball, has also been a major reason why Team USA has regained its stronghold on the international basketball circuit, helping lead the Americans to three consecutive world championships.  Following Team USA's most recent FIBA World Cup title, though, Krzyzewski, thanks mostly to a scathing column written...
Although the Harrison twins obviously played well during their freshman seasons, Andrew and Aaron have reportedly made huge strides this off-season in their conditioning. Kentucky head coach John Calipari took to Twitter on Wednesday to rave about the work his team has put in and specifically the progress the twins have made. Had individual meetings […]
As we noted yesterday, Kentucky fans who are looking to attend this year's 'Big Blue Madness' celebration are already camping out for tickets, which will officially be distributed for free on a first-come first-serve basis this Saturday. Thursday, head coach John Calipari tweeted out some good news for a number of supporters waiting in line overnight. Tempur-Pedic is giving...
Brandon Ingram is ranked as one of the 20 best players in the 2015 recruiting class. The small forward is from Kinston, North Carolina, and is coveted by in-state powers Duke and UNC. In fact, every crystal ball submission on 247Sports predicts that he will become either a Tar Heel or a Blue Devil. Those two Tobacco Road fanbases can't be thrilled about this picture, posted to...
TweetJohn Calipari has secured a reputation of producing top NBA draft prospects at Kentucky. Now, the famed coach is set to take the bar up another notch. Per a report from Y! Sports Adrian Wojnarowski, Calipari is finalizing a deal to hold a combine-style, 2-day practice session geared at putting his players on display for NBA personnel. Calipari and his staff have been in contact...
If there is one game on the 2014 Louisville football schedule that you may have slightly lost interest in, it would have to be this past Saturday's Murray State game. Blowout wins can be fun to a certain extent, but when it's an FCS opponent, you know going into the game that it likely isn't going to be competitive. If you've been to games at Papa John's Cardinal Stadium...
Tuesday, which marks the first day of the upcoming open recruiting period, will be a huge day for Kentucky's basketball recruiting efforts as head coach John Calipari will be conducting in-home visits with both Malik Newman and Jaylen Brown. The two five-star prospects are likely the Cats' two biggest remaining targets as the options on […]
A little over two months ago, a report surfaced that indicated John Calipari was in "deep discussions" with the Cleveland Cavaliers before he finalized a new contract extension with Kentucky. That was before LeBron James shocked the world by announcing he was heading home to Cleveland. In hindsight, Calipari was probably using the Cavs and […]
MORE STORIES >>
College Basketball News

Delivered to your inbox

You'll also receive Yardbarker's daily Top 10, featuring the best sports stories from around the web. Customize your newsletter to get articles on your favorite sports and teams. And the best part? It's free!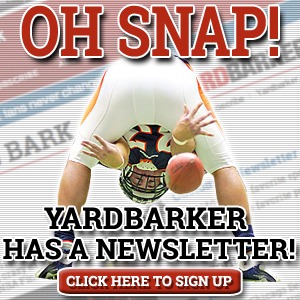 THE COLLEGE BASKETBALL HOT 10