A little over two months ago, a report surfaced that indicated John Calipari was in "deep discussions" with the Cleveland Cavaliers before he finalized a new contract extension with Kentucky. That was before LeBron James shocked the world by announcing he was heading home to Cleveland. In hindsight, Calipari was probably using the Cavs and […]
The Kentucky Wildcats are embracing the ALS Ice Bucket Challenge. John Calipari and the basketball team did the challenge, as did Joe Craft Coach Stoops & his assistants do the ALS Ice Bucket Challenge. . Want to continue this Kentucky Wildcats  discussion? Then be sure to check out the KSC Forums Subscribe to our RSS feed to always be in […]
Shortly after defeating Champagne Chalons-Reims by a score of 77-72, the Kentucky basketball team cooled off by completing the ALS Ice Bucket Challenge. The Ice Bucket Challenge, a campaign started by the ALS Association, essentially involves pouring a bucket of ice water over your head and challenging others to do the same or make a […]
With a two-day layoff between games, John Calipari has had plenty of time to think during his time in the Bahamas. He took to Twitter on Thursday to inform the world that he had experienced another breakthrough, reminiscent of his infamous "tweak" that coincided with Kentucky's Final Four run last season. When I get time […]
When it comes to mysterious tweets, John Calipari is as good as it gets.  The Kentucky coach, in the Bahamas for his team's preseason trip, claims he has come up with one of his best ideas ever. It's "crazy" and "ridiculous," but he's not going to reveal it until "it's ready to be executed."  Does the idea even have anything to do with basketball? Probably....
John Calipari made sure his Kentucky team's trip overseas wasn't all about basketball.  The Wildcats' men's basketball squad, in the Bahamas for a preseason slate of games, participated in Samaritan's Feet, a charity aimed at giving members of an underprivileged community shoes.  Members of Kentucky's team spent the day helping children put on socks and shoes.  Calipari...
It may only be August, but Kentucky basketball head coach John Calipari is already up to his old tricks when it comes to attempting to control the narrative regarding his squad. Coach Cal's Wildcats, now 3-0 in their "Big Blue Bahamas" tour, have looked impressive, albeit against inferior competition. Calipari apparently wants to make sure that his 2014-2015 unit, which includes...
John Calipari is clearly excited for this upcoming season. With so much talent returning from a team that went to the finals of the NCAA Tournament, and a number of blue chip freshmen coming in, its no wonder that he's clearly more relaxed than normal this early in the year. After this afternoon's blowout win over French pro club Champagne Châlons-Reims, Calipari took to Twitter...
After two years of showing flashes of brilliance, Alex Poythress is trying to put it all together in his junior year as a Kentucky Wildcat. He took an early step in that direction on Sunday as Kentucky toppled the Puerto Rican National Team reserves, 74-49. "He was terrific," head coach John Calipari said of Poythress' […]
In a reveal that probably won't surprise anyone, it was recently reported that Kentucky basketball coach John Calipari took about $200,000 worth of chartered flights last year as part of national...Story
MORE STORIES >>
College Basketball News

Delivered to your inbox

You'll also receive Yardbarker's daily Top 10, featuring the best sports stories from around the web. Customize your newsletter to get articles on your favorite sports and teams. And the best part? It's free!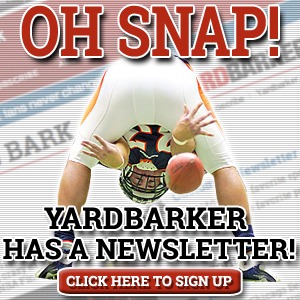 THE COLLEGE BASKETBALL HOT 10