Found February 05, 2012 on Fox Sports South:
DURHAM, N.C. --- Mike Krzyzewski has warned his team about taking things for granted, but apparently that message isn't getting through. Duke has been excellent winning its last two road games at Maryland and Virginia Tech, performances Krzyzewski described as its most "mature" of the season. But at home, Duke has been a different team, especially of late. "I think maybe we take for granted that we're going to win at home," junior wing Andre Dawkins said after the Devils lost at home Sunday to Miami 78-74 in overtime. "For the last two years, we didn't lose here, so maybe it's the mindset that on the road we know it's going to be a hostile environment and you have to be road sharp. At home, we just take for granted that our fans are behind us." Duke went 35-0 at home over the previous two seasons and won its first 10 contests in the friendly confines this year before falling to Florida State three weeks ago. Among the wins, though, were down-to-the-last-shot affairs versus Belmont and Virginia, and in recent weeks some other uninspiring victories. "We really haven't played well at home," junior center Mason Plumlee said. "I don't know what it is. It's not like a Duke team. We have to be the same team whether we're on the road or at home." Miami used a 17-2 run in the first half to lead 42-28 at the intermission and led by 16 several minutes into the second half because the Hurricanes attacked the Devils, were more invested in what was taking place on the floor, and because they were just better. It's that invested part that really shined through when Miami's 6-foot-10, 284-pound lumberer Reggie Johnson beat everyone down the court for a fast-break layup to give Miami a 48-32 lead. There's no way on earth that Johnson is faster than anyone on Duke's bench, including a few assistant coaches. But he beat the Devils (19-4, 6-2 ACC) down the court because he wanted to and Duke simply wasn't dialed in. "I don't have an explanation for that," Duke junior forward Ryan Kelly said. "It's kind of sad, and we need to give our fans more than that, and we need to give ourselves more than that." Miami (14-7, 5-3) grabbed 20 offensive rebounds, scoring 22 second-chance points, and the Hurricanes did a nice job of disrupting many of Duke's sets. Soft screens, softer cuts, and listless focus by the home team helped the Canes' cause, too. Playing basketball at Duke and going through a season with the degree of success that usually accompanies that ride requires a level of focus rarely associated with most other programs. But part of that deal is to never get complacent, to never take the foot off the pedal, and to recognize there is a standard to uphold. But this Duke team doesn't regularly exhibit Laettner-esque passion and intensity. When it comes, it's usually in waves, especially at home. When told some of the players suggested they take playing at home for granted, the anger in Krzyzewski's eyes nearly boiled over. To his credit, the legendary leader didn't lash out like he probably wanted to. "They've been told not to take (anything) for granted; I've told everybody at Duke not to take anything for granted, especially my team," the Hall of Fame coach said. "Maybe sometime everybody will pay attention, especially my team. They're the ones, I'm with them all the time, they should listen and they should do, and they did not. That's not good, that's not good." Yet, Duke still had a chance to win. As poorly as it played, as much as it lacked focus and fire, Duke had opportunities inside the final seconds of regulation and overtime to erase the damage it had created, but came up short. Kelly says there's a reality the team has discovered in recent weeks. "There were 24 minutes where we weren't playing the right kind of basketball, playing winning basketball," he said. "The amazing thing is we still had a chance to win, and that's what's sad about it, when we play the way we're supposed to play we're pretty darn good, but when we don't, anybody can beat us."
Original Story:
http://www.foxsportssouth.com/02/05/1...
THE BACKYARD
BEST OF MAXIM
RELATED ARTICLES
Duke head coach Mike Krzyzewski met the media this afternoon to discuss his team's motivation and the upcoming UNC game.
What can you say about the 2012 Duke Basketball team that hasn't already been said a million times before?  They are too young. Check. They don't play great defense. Check. No on-court leader, lack of consistency, lack of energy? Check, check, check. We all know Mike Krzyzewski is pulling out his hair with this team. The one question we don't have any answers to is why...
Duke coach Mike Krzyzewski says his team's recent problems stem from a lack of attention to detail and effort.
Mike Krzyzewski is pleased with Duke's record this season and how they have performed despite coming off a 78-74 loss to Miami in overtime.
Duke coach Mike Krzyzewski says his team's recent problems stem from a lack of attention to detail and effort. And the 10th-ranked Blue Devils don't have a lot of time to fix the problems -- not with a date with No. 5 North Carolina looming later this week. "I've already used five minutes.
Duke coach Mike Krzyzewski says his team's recent problems stem from a lack of attention to detail and effort.
I heard several people tweet it over the course of the Duke-Virginia Tech game and I'd be lying if I didn't admit that I kind of thought about the same thing.  Josh Hairston can be this team's Lance Thomas. If you are a new fan or one that doesn't have a very long memory, then all should know and remember Lance. The lanky 6-foot-8 forward who was a late commit to...
No. 7 Duke won four national championships over the years while being driven by what Hall of Fame coach Mike Krzyzewski says was energy, effort and hunger.
Sadly, the NFL season has come to and end. After five months of hard-hitting, action packed football, it is time for sports fans to find something else to do until next September. Luckily, both the NBA and NCAAB are around to provide entertainment during this stretch. Whether this was planned or not, this is a very exciting week in college basketball. This Wednesday, the Duke Blue...
No. 12 Northwestern was handed a tough task in traveling to into the den of the third-ranked Duke Blue Devils, and though they gave all they could, the 'Cats eventually fell in Durham, 6-0.
When Duke and North Carolina play on Wednesday there will be countless thousands watching and of those a good number already believe they know who will win.  If I were them though I wouldn't bet on it. There is something special about rivalries that brings out the best in every team regardless of the win and loss record. It sounds cliche but really there is truth in that old...
College Basketball News

Delivered to your inbox

You'll also receive Yardbarker's daily Top 10, featuring the best sports stories from around the web. Customize your newsletter to get articles on your favorite sports and teams. And the best part? It's free!
THE COLLEGE BASKETBALL HOT 10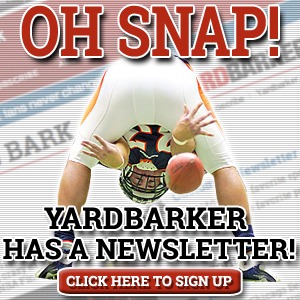 Latest Rumors
The Backyard

Today's Best Stuff

For Bloggers

Join the Yardbarker Network for more promotion, traffic, and money.

Company Info

Help

What is Yardbarker?

Yardbarker is the largest network of sports blogs and pro athlete blogs on the web. This site is the hub of the Yardbarker Network, where our editors and algorithms curate the best sports content from our network and beyond.