Just how good is the Big East? That is a question that seems to divide college basketball fans. You have the pro Big East camp which thinks it is the greatest conference in the history of EVAR because they annually send a lot of teams to the NCAA Tournament. Then you have the other side that thinks the Big East is fraudalicious. That they only send the amount of teams they do because they have about 27 teams in their conference. They also point to the fact that Big East sees many of their teams fail to make it past the first weekend. The Big East has fared pretty well thus far, sending four teams to the Sweet 16. Coincidentally enough, all four of these teams play tonight. This will either be a night that will see the Big East lovers vindicated, or the Big East haters proven right. Sure they could go 2 for 4 and nothing would be settled, but that is boring to talk about. However, this season the talk has been that the Big Ten is now the best conference in basketball. Well tonight, we get a mini Big East/Big Ten invitational as three of the four games will be between teams from those conferences. Which conference will reign supreme? East Regional Semi-Final #4 Wisconsin (26-9) vs. #1 Syracuse (33-2) The Badgers are back in the Sweet 16 and hoping to take the next step, unlike last year when they were upset by Butler. Wisconsin blew away Montana in Round Two, and then scraped past Vanderbilt in Round Three. Wisconsin is winning the same way they always have, ugly and tough to watch fashion. They follow the Big Ten model of playing hard defense, and scoring when necessary. When they do decide to score it is usually senior guard Jordan Taylor putting the ball in the basket. Taylor is not only the Badgers main offensive weapon, he is adept at creating opportunities for his teammates, averaging 4 assists per game. The Badgers aren't particularly strong at rebounding, but with the absence of Fab Melo for the Orange, they hope that Ryan Evans and Mike Bruesewitz can win the battle of the boards and give Wisconsin extra possessions. Right before the tournament started the Orange were dealt a blow when it was announced their best rebounder, Fab Melo would be ineligible to play. They appeared shell shocked when they luckily got past UNC Asheville in Round Two. However, in Round Three they seemed to have their feet under them and dominated Kansas State. Syracuse's guards Scoop Jardine and Dion Waiters were the main reason for that dominance. However, one area that Jardine needs to do better at is his turnovers. He committed six against the Wildcats and if he does that tonight, the Badgers will make the Orange pay. Freshman forward Rakeem Christmas has been on a monster on the glass the first two games of the tournament, averaging 9 rebounds per game. Wisconsin doesn't do anything particularly great, but they play defense at a high enough level that they are usually in every game. Despite the Orange's dominating win against Kansas State, I am not sold on them being able to make a Final Four run. Counting on the freshman Christmas is a lot to ask, as the Orange getting later and later in the tournament. I also think Jardine is going to have a hard time against the Badgers defense and will be a turnover machine. It won't be pretty but the Badgers will exorcise the demons of last year and head to the Elite 8. Syracuse has overcome adversity all season, but eventually the distractions will catch up to them and I think it happens tonight. Prediction: Wisconsin 63, Syracuse 57   West Regional Semi-Final #4 Louisville (28-9) vs. #1 Michigan State (29-7) The Cardinals are on a roll, following up their run through the Big East Tournament, with two hard fought wins over Davidson and New Mexico. They have players that complement each other well and know their roles. The scoring load falls on senior Kyle Kuric and sophomore Russ Smith. Big man Gorgui Dieng, and Chane Behanan handle the rebounding, while flashy Peyton Siva is the distributor. Michigan State basically goes the way of Draymond Green. Green can't do it alone but if he is playing well the Spartans definitely have a chance in any game. He had a triple double against LIU-Brooklyn, and then against Saint Louis seemed to hit big shot after big shot to hold off the Billikens. The Spartans second most dependable player is sophomore guard Keith Appling. Appling put up 19 points against Saint Louis and for the Spartans to keep advancing he will have to be able to support Green. Both teams are strong rebounding teams but where the Spartans have the edge and what will likely be the difference in the game, is that Louisville is not nearly as good offensively as Michigan State. The Cardinals do play very good defense and their pressure could disrupt the Spartans, but I don't think they have the weapons that can take enough of an advantage of those opportunities. I have a feeling this will be one of those games where afterwards Louisville will be kicking themselves thinking of the missed chances they had to win. Prediction: Michigan State 68, Louisville 61
East Regional Semi-Final #6 Cincinnati (26-10) vs. #2 Ohio State (29-7) The last of the Big Ten/Big East battles features two teams from Ohio, as Cincinnati takes on Ohio State. The Bearcats are another strong defensive team from the Big East, and defense is what carried them to wins over Texas and Florida State. Size wise the Bearcats don't match up well with the Buckeyes so for them to have a chance, guard Sean Kilpatrick will have to shoot well like he did against Florida State. It will be up to Yancy Gates to try to slow down the Buckeyes big men Jared Sullinger and Deshaun Thomas. Ohio State came out flat against Loyola (MD) and still crushed them, then survived a tough battle against Gonzaga. The Buckeyes still have the bitter taste of falling to Kentucky in the Sweet 16 last year and one of the reasons Sullinger came back was try to win a national title. To me Ohio State is a team that has been underachieving all season, but can also get hot at the right time and win six straight games and become a champion. They have weapons all over the floor, with Aaron Craft and William Buford. Matchup wise I don't think Cincinnati matches up well with Ohio State. The Buckeyes will be able to play the inside, outside game and their size is going to be too much for the Bearcats predominantly guard lineup to handle. I expect Sullinger and Thomas to have big nights and get the Buckeyes one step closer to a Final Four. Prediction: Ohio State 65, Cincinnati 53   West Regional Semi-Final #7 Florida (25-10) vs. #3 Marquette (27-7) There is no denying the Gators have been impressive the first two rounds. They beat Virginia by 26 and then crushed Cinderella Norfolk State by 34. The question is, how much does that mean when the competition wasn't all that good? The Gators tend to rely on the three point shot but they can also win without it, as was evident against Virginia. Florida relies on its shooters, Kenny Boynton, Bradley Beal, Mike Rosario and sometimes when he is hot, Ervin Walker. For Marquette they win because of the offensive duo of Darius Johnson-Odom and Jae Crowder. Each player was on point against BYU and Murray State and to match the scoring ability of Florida, both will have to be on their game tonight. Crowder will likely have plenty of opportunities as he will probably destroy the Gators on the glass, as he averages 2 more rebounds per game than Florida's leading rebounder, their guard Beal. This game should be fast paced and fun to watch. It will come down to what kind of start the Gators get off too. If they start off slow, like they did against Virginia it could be a long night, but if they start off on fire like they did against Norfolk State, they can beat anyone. They aren't that strong of a defensive team so any struggles on the offensive end are magnified. Ultimately, I think Crowder will be the difference in this game and is what will set the Golden Eagles apart from Florida. Prediction: Marquette 71, Florida 69 In Saturday's Elite Eight I think the Buckeyes will get the better of the Badgers in the Big Ten battle, while Michigan State's Draymond Green will outplay Jae Crowder of Marquette in the other Elite Eight matchup and send the Spartans back to the Final Four.
College Basketball – Sweet Sixteen East Region, Boston, MA: #4 Wisconsin (26-9) vs. #1 Syracuse (33-2), CBS, 7:15 PM ET. West Region, Phoenix, AZ: #4 Louisville (28-9) vs. #1 Michigan State (29-7), TBS, 7:47 PM ET. East Region, Boston, MA: #6 Cincinnati (26-10) vs. #2 Ohio State (29-7), CBS, 9:45 PM ET. West Region, Phoenix, AZ: #7 Florida (25-10) vs. #3 Marquette (27-7), TBS, 10:17 PM ET. NBA Indiana (26-18) at Washington (11-34), 7:00 PM ET. Los Angeles Clippers (26-20) at New Orleans (11-35), 8:00 PM ET. Chris Paul returns to N'awlins. Golden State (19-25) at Houston (25-22), 8:00 PM ET. BOOOOOOOOOOOOOOOOOOOOOOOOOOOOOOOOOOOOOOOOOO Boston (24-21) at Milwaukee (21-24), NBA TV, 8:00 PM ET. Memphis (25-19) at Portland (21-25), 10:00 PM ET. Utah (24-22) at Sacramento (17-29), 10:00 PM ET. NHL Washington (37-30-6, 80 pts) at Philadelphia (42-23-8, 92 pts), NHL Network, 7:00 PM ET. Caps still trying to fight for the right to lose to the Rangers in Round one. Nashville (42-23-8, 92 pts) at Pittsburgh (45-21-6, 96 pts), 7:00 PM ET. Edmonton (29-36-8, 66 pts) at Tampa Bay (32-33-7, 71 pts), 7:30 PM ET. Calgary (34-26-14, 82 pts) at Minnesota (30-32-10, 67 pts), 8:00 PM ET. Vancouver (43-21-9, 95 pts) at Dallas (40-28-5, 85 pts), 8:30 PM ET. Colorado (40-30-5, 85 pts) at Phoenix (36-26-12, 84 pts), 10:00 PM ET. Crucial game as these two battle for a playoff spot St. Louis (46-20-8, 90 pts) at Los Angeles (36-25-12, 84 pts), 10:30 PM ET. Boston (42-27-3, 87 pts) at San Jose (36-27-10, 82 pts), 10:30 PM ET.
Original Story:
http://www.thevictoryformation.com/20...
PLAYERS:
Jordan Taylor
,
Fab Melo
,
Ryan Evans
,
Mike Bruesewitz
,
Scoop Jardine
,
Rakeem Christmas
,
Kyle Kuric
,
Russ Smith
,
Gorgui Dieng
,
Chane Behanan
,
Peyton Siva
,
Draymond Green
,
Keith Appling
,
Sean Kilpatrick
,
Yancy Gates
,
Jared Sullinger
,
Deshaun Thomas
,
Aaron Craft
,
William Buford
,
Kenny Boynton
,
Bradley Beal
,
Mike Rosario
,
Darius Johnson-Odom
,
Jae Crowder
,
Chris Paul
TEAMS:
Los Angeles Clippers
,
Golden State Warriors
,
Wisconsin Badgers
,
Syracuse Orange
,
Kansas State Wildcats
,
Michigan State Spartans
,
Louisville Cardinals
,
Ohio State Buckeyes
,
Florida State Seminoles
,
Cincinnati Bearcats
,
Norfolk State Spartans
,
Florida Gators
,
Marquette Golden Eagles
,
Murray State Racers
MORE FROM YARDBARKER
College Basketball News

Delivered to your inbox

You'll also receive Yardbarker's daily Top 10, featuring the best sports stories from around the web. Customize your newsletter to get articles on your favorite sports and teams. And the best part? It's free!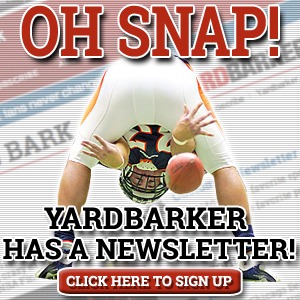 Latest Rumors
Best of Yardbarker

Today's Best Stuff

For Bloggers

Join the Yardbarker Network for more promotion, traffic, and money.

Company Info

Help

What is Yardbarker?

Yardbarker is the largest network of sports blogs and pro athlete blogs on the web. This site is the hub of the Yardbarker Network, where our editors and algorithms curate the best sports content from our network and beyond.