Found January 24, 2013 on The North End End Zone:
OK I decided to start writing again. You might be wondering what I've been up to recently? Well, basically I've been sitting on my couch getting drunk off moonshine for the past 8 weeks and deemed everything else irrelevant. However, given that we're playing UVA, I figured now was as good a time as ever to get back into the swing of things! Hit the jump to read on, *******!      Ye Olde Prologue We just knew this was too good to be true. Then again, we were playing one of the softest non-conference schedules known to man. However, after beating then #15 Oklahoma State, expectations started taking off about the team. That's when things got ugly as we lost to Georgia freaking Southern. At home. That was just flat out miserable. Since then, we've been wildly inconsistent and our lack of big men is really killing us. Again, we are dangerously thin, especially in the paint. However, one thing is for certain - Erick Green is awesome! He still leads the nation in scoring at 24.6 a game and doesn't look to be slowing down one bit. One thing's for sure - if he doesn't score, then we're going to lose.  Beast mode. --------------- Basketball Life Fail of the Week WIthout question we have to go a different direction this week. If you know anything about anything, then you obviously have heard all about the Manti Te'o saga. Quite frankly, the guy is an idiot. Who the hell knows if he was involved or not, but one thing is for certain: if you think it's impressive the AJ McCarron's girlfriend was Miss Alabama 2012, Manti Te'O's girlfriend was Miss Narnia 2009, 2010, and 2011!  Seriously dude. Words can't even describe how stupid you actually are for either falling for this or actually being a part of the hoax.  Yeah, right. --------------- Tweet of the Week Not much needs to be said about this tweet at all. I know we are all f*cking THRILLED.  @VT_Football: Fans, we'll be streaming tomorrow's press conference to introduce the 3 new offensive coaches LIVE on hokiesports.com at noon. YESSSSSSSSSSSSSSSSSSSS!!!!! --------------- The Good Guys Erick Green. Seriously. I think that's all that needs to be said here. Pretty sure he is the only one actually playing right now!  But in all seriousness that's not entirely true, but definitely not far off from it. Here's how I would sum up our team right now: 1) Erick Green - if he scores, we have a chance to win. If not, we're gonna lose. Period. 2) Defense. We're not playing much of it. We give up a lot of threes and people crush us in the paint. 3) Rebounding. We can't do it! Pretty sure nobody knows how to jump on our team. 4) Turnovers. We've been way too sloppy recently. Turnovers are killing us! 5) Thin. We really don't have a lot of scholarship guys on this team. We have a lot of walk-ons playing a lot of minutes. That seems like a recipe for disaster! --------------- The  It's UVA. They refer to their campus as "The Grounds" ... their holier-than-thou attitude when it comes to academics is just mind blowing and frustrating! Seriously, who really gives a **** about UVA?!  So, is there basketball team any good? No clue.  Why don't I know? Because I don't give a ****.  Why don't I give a ****? Because it's UVA.  And there you have it. All that can be said is we always know when we play UVA because the smells from Club 216 get a little stronger and the douchebag attitudes are always a little louder. Even the Cav Man knows: Celebrity Look-A-Like Joe Harris is their "best" player, so accordingly, we decided to use him as this week's celebrity look-a-like. Matching up at 81%, we bring you his doppleganger: Eh, sometimes it's hit or miss. But you can kinda see it...right? RIGHT?! Eh f*ck it. GO HOKIES. --------------- UVA Pump Up Video I thought pump up and then remembered Gene Hackman in Hoosiers. Seriously, it's freaking Hoosiers, so that should get you pumped up regardless. [youtube]CDJS9rFGCHE[/youtube] The slow clap is also spectacular!    GO HOKIES!!!
Original Story:
http://www.thenorthendzone.com/2013-a...
THE BACKYARD
BEST OF MAXIM
RELATED ARTICLES
 It's been awhile since I posted an update on Virginia Tech men's basketball – and as we enter the ACC, this is probably the right time.  We'll give you a short synopsis of the good, the bad, and the ugly for the performance of this year's men's hoops team.  In addition, we'll also discuss what you can expect for the rest of the year.  Here we go: The Good ...
No time today for anything in depth, but check out the links, highlights, box scores and more below to catch you up on last night's action.  Here are my recaps of each of last night's games in 5 words or less. 5 Words or Less Recap Clemson/FSU - FSU comes back, Snaer closes. Virginia/Virginia Tech - UVA beats Erick Green Make sure to check out my appearance on ACC Live...
Virginia at Virginia Tech Date 1/24/2013 8:00:00 PMLive StatsLinkTV ACCN Team Stats Advantage Virginia TechAdvantage VirginiaFG %  FT %  3 PT %     2 PT %   3/FG   Four FactorseFG%   TO%   O Reb %      D Reb %      FT Rate     Defensive Allowed3 PT %   2 PT %      TO%      Embed This Chart On Your WebsiteMatchup Simulation...
College Basketball News

Delivered to your inbox

You'll also receive Yardbarker's daily Top 10, featuring the best sports stories from around the web. Customize your newsletter to get articles on your favorite sports and teams. And the best part? It's free!
THE COLLEGE BASKETBALL HOT 10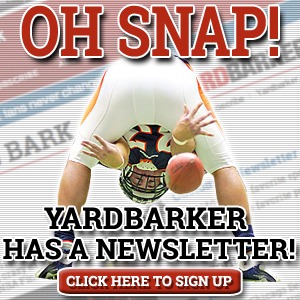 Latest Rumors
Best of Yardbarker

Today's Best Stuff

For Bloggers

Join the Yardbarker Network for more promotion, traffic, and money.

Company Info

Help

What is Yardbarker?

Yardbarker is the largest network of sports blogs and pro athlete blogs on the web. This site is the hub of the Yardbarker Network, where our editors and algorithms curate the best sports content from our network and beyond.