Hokies' Poor Perimeter Game Leads to ACC StrugglesAfter a blistering 7-0 start, the Hokie basketball team has fallen back to Earth, dropping to 11-8 with this week's pair of losses to UVA and Clemson. It's not exactly the most surprising development for such a young, thin team, but it's still disappointing that the Hokies have been unable to replicate virtually none of the things that made them so successful early on. Courtesy of IndependentMail.com While there are a variety of issues with this particular squad, two are the most problematic for James Johnson's bunch: perimeter shooting and perimeter defense. The team was never fantastic defensively, but Tech has been downright terrible in preventing three point shots recently. The Cavaliers nailed 11 of 23 from behind the arc, while Clemson shot 10-21 from downtown, which was a season high for the Tigers. Both results are embarrassing, but UVA's success from deep is at least predictable based on the shooting stroke of players like Joe Harris and Evan Nolte. Clemson's shooting, however, is truly awful, ranking dead last in the conference before yesterday's win. Regardless of the either opponent's three point proficiency, the perimeter defense is still horrible. I had thought that interior defense would be the team's real issue given its lack of size, but instead, the guards have just fallen asleep on opposing shooters, particularly when playing zone defense. Johnson was renowned in the past for his commitment to defense, and if this team is going to finish above .500, then he'll have to get back to his roots and preach good technique before these players even think about offense. This trouble on defense has basically killed the team's ability to run its up-tempo offense from the first part of the year, since all these made shots mean that they're rarely in transition after a miss any more, which just creates a vicious cycle of ineptitude. But the struggles of Robert Brown and Jarrell Eddie have been huge issues in the offense as well. Despite the lopsided final score of 74-58 of the UVA game, the Hokies actually had an early lead before the combined failure of Eddie and Brown completely sunk the offense. Eddie was the team's second leading scorer, amazingly, with a whopping nine points, while Brown couldn't get on the board in his 24 on the floor. It's incredible that Brown is the same guy that scored 18 points to help the team beat Oklahoma State, but his shot has been just that bad recently that anything is possible. Eddie bounced back a bit in the Clemson game, scoring 19, but his defense remained lackadaisical at best. Brown put up a scorching (for him) nine points, and now Johnson is rightly questioning his place in the starting lineup for the Miami game. Erick Green is the team's last bright spot. In the midst of all this incompetence, he's somehow leading the nation in scoring, notching 25 points against the Tigers and a career-high 35 points against the Cavs. Considering that defenses focus pretty much exclusively on him these days, it's incredible that he's able to score at all, let alone in such large volumes. It just speaks to hot he's been as a shooter, shooting 49.5% from the floor and 36% from three, and how frequently he gets to the line. He's been really incredible to watch this year, and if this team is somehow able to pull out of this tailspin somehow, he'll be the reason why. Really, it's not as if all these issues come as much of shock to Hokie fans, given the their meager expectations for the team headed into the year. It's just frustrating to see have seen the team's potential early in the year, and then have it crushed by some seemingly fixable issues. Maybe Brown will be able to find his shot before the Miami game, and maybe Johnson can remind his players what defense is before Wednesday, but if they can't, this will continue to be a disappointing season in Blacksburg. BeyondU Sports BeyondU Sports - Best College Sports Blog Site
Original Story:
http://feedproxy.google.com/~r/Beyond...
MORE FROM YARDBARKER
College Basketball News

Delivered to your inbox

You'll also receive Yardbarker's daily Top 10, featuring the best sports stories from around the web. Customize your newsletter to get articles on your favorite sports and teams. And the best part? It's free!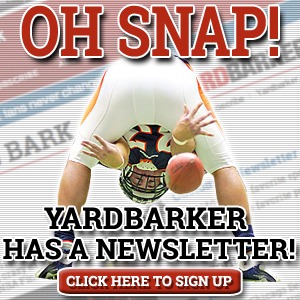 Latest Rumors
Best of Yardbarker

Today's Best Stuff

For Bloggers

Join the Yardbarker Network for more promotion, traffic, and money.

Company Info

Help

What is Yardbarker?

Yardbarker is the largest network of sports blogs and pro athlete blogs on the web. This site is the hub of the Yardbarker Network, where our editors and algorithms curate the best sports content from our network and beyond.