Found August 16, 2012 on The X's & O's of Basketball:
I was watching parts of
John Calipari's All-Access DVD
with his 2011-12 Kentucky team and one of the coaching points that Calipari talks about and is often overlooked but is probably the most important regarding BLOB and SLOB plays is choosing who will be your inbounder. Here is a short clip from the video where Calipari talks about it (about 4min in),
A lot of times, we get lost in the scheme of OB plays, but I don't know how many times I've watched games where the wrong person was inbounding the ball on an OB play, and it ended up in a turnover going the other way for a basket (my own teams included). I think as a coach, you need to find out which specific players can inbound the ball reliably under pressure. I used to change the inbounder depending on what kind of play we ran, but now, I decide in advance the 2 or 3 players who are allowed to inbound the ball based on how reliable they are.
Original Story:
http://coachingbetterbball.blogspot.c...
THE BACKYARD
BEST OF MAXIM
RELATED ARTICLES
Do you want to live a weekend in the life of a Kentucky basketball player? Well you can - sort of - though instead of having 19-year-old sorority girls rubbing their asses on you at the club, you get to spend the weekend with a bunch of old dudes who are pretending to be ballers while coughing up something between $7,500 and $12,500. But there's a discount if...
HE'LL FLIP YA FOR REAL
While we are starting to get more serious here at CFBSection, we still want to show that we enjoy the little things (Rule #32). Have you ever wanted to see Joker Phillips do a backflip off of a diving board? No? Here's some Kentucky cheerleaders. If you do want to see Phillips do that backflip, go ahead and watch the video. Phillips backflip takes place 27 seconds into the video...
Kentucky coach Joker Phillips is heading into his third season with a gambler's attitude. His roster is full of young talent that has pushed its way to the top of the Wildcats' depth chart. As Kentucky's promising youth goes, so will Phillips. Of the top 44 players on Kentucky's depth chart going into the fall, 26 were either sophomores or redshirt freshmen. That...
  Since taking over for Rich Brooks three years ago, it's safe to say there hasn't been much to celebrate for Kentucky football coach Joker Phillips. After going 6-7 his first season on the job, the Wildcats fell to 5-7 last year and had it not been for a late season upset of Tennessee, there was real talk that Phillips could've lost his job following the 2011...
We highlighted Joker Phillips looking like a boss yesterday, doing back flips like it a'int no thing. The Kentucky coach immediately went up a few notches in our books…never hurts to keep things loose with your team leading up to another mediocre SEC season. Now, Joker goes and pulls a move like this and brings himself back down to earth…and fast. He was slapping some bass...
Don't look for these guys in Rio de Janeiro in 2016 Kentucky's football players were treated to a day at the pool, and with a diving board ready to take a beating many players decided to try showing off their skills in hopes of perhaps joining Kentucky's diving team in the offseason. Some players had some good motion in the air, even for big guys. Actually, that's even more...
It may not be Superman's chest emblem, but a certain amount of expectations come with wearing jersey No. 1. Just ask Kentucky senior defensive back Martavius Neloms, who has turned in his old No. 15 for 1 prior to his final season with the Wildcats.
David Washington had Kentucky fans excited when he signed with the Wildcats out of Lovejoy High School in Georgia last year. Unfortunately, he fell just short of his eligibility requirements and had to take the junior college route, but he says he's looking forward to joining the Cats in the future.
Wildcats News

Delivered to your inbox

You'll also receive Yardbarker's daily Top 10, featuring the best sports stories from around the web. Customize your newsletter to get articles on your favorite sports and teams. And the best part? It's free!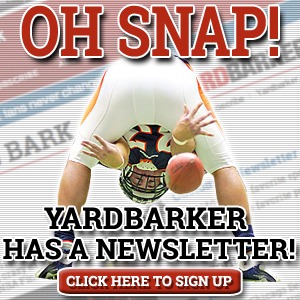 Latest Rumors
The Backyard

Today's Best Stuff

For Bloggers

Join the Yardbarker Network for more promotion, traffic, and money.

Company Info

Help

What is Yardbarker?

Yardbarker is the largest network of sports blogs and pro athlete blogs on the web. This site is the hub of the Yardbarker Network, where our editors and algorithms curate the best sports content from our network and beyond.