Found December 27, 2012 on StraitPinkie.com:
This Saturday marks the 45th head-to-head matchup between the Kentucky Wildcats and the Loserville…uh…Louisville Cardinals. It's without a doubt the most anticipated game in the state each year. Kentucky and Louisville fans will be engaging in trash talk every day in the run up to tip off and even long after the final buzzer sounds at the KFC Yum! Center. It's been tough for Cardinal fans since the arrival of John Calipari to Lexington. Louisville has been on the losing end for the past four games which includes a painful loss to the Wildcats in the Final Four at the Superdome in New Orleans.   Coach Eddie Sutton put it best when he dubbed Louisville the "little brother." It's a title Card fans hate, but if the shoe fits… Since the early 1980's when Coach Denny Crum was clamoring for a chance to play on the same stage as Joe B. Hall's Wildcats, Louisville has been trying to prove itself as Kentucky's equal. Like the little brother, Cardinal nation has always looked at its big brother with envy and resentment. Like the older brother, Kentucky always gets more attention whether it be from the national media or from celebrity fans like Ashley Judd, Josh Hopkins, Jay-Z, and Drake. Of course, like the bigger brother, Kentucky is the dominant one between the two. 30-14. That's the all-time record in the Kentucky-Louisville basketball series with the Wildcats on top. At this point in time it would take the Cardinals 17 years to overtake the Wildcats assuming they played once every year AND the Cards win every matchup. The Wildcats also hold the series record for largest margin of victory (34 pts.), longest win streak (five straight wins), and tournament head-to-head victories (3-2). The Louisville program once owned the most important victory of the series with their Elite Eight overtime victory against the Wildcats in the 1983 Dream Game. Not any longer. Kentucky's Final Four victory in the 2012 NCAA Tournament now overshadows the Dream Game, which was played before the the three point line was instituted. Besides, Louisville went on to lose to Houston in 83′ while the Wildcats would cut down the nets after beating Kansas. The Dream Game is ancient history. Other than those in extreme denial, Cardinal fans must concede that their squad has historically been dominated on the hardwood by their neighbor to the east. As for tradition and individual accomplishments, Louisville is nowhere near the same league as Kentucky. Kentucky dwarfs Louisville in NCAA Championships (8-2), NCAA all-time victories (2,090-1,662), NCAA tournament victories (111-64), and players to play professionally (81-46). When Louisville last won an NCAA title, none of its current players were even born, and it took an ex-UK coach to get Louisville back to the Final Four after 18 years. That's just the tip of the ice berg, but the statistics mentioned above more than make it clear: Kentucky is THE flagship program of the Commonwealth. Some years it has been questionable if Louisville could even claim 2nd place. Regardless, it will not stop the Cards from engaging in trash talk in the run up to Saturday's game. Louisville fans do not have nearly the amount of room that Kentucky fans do to brag about their team's achievements. To make up for this, Louisville fans like to claim moral superiority over their Wildcat brethren. The favorite argument by far amongst the Louisville faithful is that Kentucky is a dirty program with a tarnished history of cheating. It's all sour grapes. Let's look at history. When it comes to the amount of years on probation, Louisville has the slight edge. Louisville has 7 years to Kentucky's 6. Don't believe it? You only have to do a simple search on the NCAA's official website. See for yourself right here. The last school to be placed on probation? Louisville. In 1996, Louisville was placed on NCAA probation for two years after two assistant coaches were discovered to have improperly contacted recruits, and questionable issues arose over Louisville forward Samaki Walker's use of two automobiles. The university would later be leveled with three more years of NCAA probation and a one year post-season ban (later overturned) in 1998 after further violations were discovered. Does this sound like a program whose fans are in any place to throw stones? No matter. Card fans will continue to grasp at straws to come up with any kind of supposed bragging rights they can. Take for example their constant promotion of Louisville's membership with the Big East conference. Louisville fans constantly argue they belong to the better basketball conference. When West Virginia and UConn knocked Kentucky out of the 2010 and 2011 NCAA tournaments you would have thought Louisville had won those games the way Cardinal fans gloated about it. When their team can't get the job done they have to live vicariously through other teams it seems. In any case, there's no denying that the Big East is a solid basketball conference, but guess what? The Big East is essentially defunct and the SEC is alive and expanding. Now Louisville, the conference nomad that it is, will be joining its fifth conference in 40 years in 2014 when it joins the Atlantic Coast Conference. Meanwhile, Kentucky still belongs to the same conference it has for the past century. Say what you will about the SEC, but you have to admire Kentucky's commitment. Aside from all of that, on Saturday Louisville will be favored to win, and this is their best chance to date to beat Kentucky under John Calipari.  The pressure is arguably on the Cardinals. They have home court advantage, a top 5 ranking, and a four game losing streak to the Wildcats. That's not to say it's not a big game for the Cats as well, but Louisville just has more to lose. If they do indeed lose, one would have to wonder if Louisville will ever beat Kentucky under Calipari's tenure. If they win, enjoy it Card fans. That's 1 win down and only 16 more to go.
Original Story:
http://www.straitpinkie.com/kentucky-...
THE BACKYARD
BEST OF MAXIM
RELATED ARTICLES
John Calipari The stakes aren't quite as high the last time Kentucky and Louisville met, but -- hey, who are we...
John Calipari met with the local media on Friday to discuss Saturday's rivalry game at Louisville. Read more about what the Kentucky coach had to say in this notes package from his press conference.
I've always thought that there are no two fan bases in college sports that hate each other more than Louisville and Kentucky. That is just one of the reasons why this rivalry as great as it is. With former Kentucky coach Rick Pitino now at Louisville and long-time Louisville villain John Calipari at Kentucky, the hatred is at an all time high. Here is a brief rundown of Pitino...
Kentucky coach John Calipari met with the local media on Friday to discuss this weekend's big matchup with arch-rival Louisville. Hear some of his thoughts on the game in this KyScout video feature.
Rick Pitino and John Calipari will tell all of us that the annual battle between Louisville and Kentucky is simply "just another game." We know that isn't the case, but you can be certain you'll hear it from one if not both coaches at some point this week. Regardless if Louisville wins or loses against Kentucky on Saturday, Rick Pitino's team is still a threat to win the...
A different feel for many Louisville basketball fans going into this year's rivalry game against Kentucky. Rick Pitino is armed with an array of talented and seasoned veterans, exceptional guard play and plenty of beef in the front court, and a group of players keenly attuned to the fierceness of the rivalry. John Calipari will arrive with a handful of future NBA draft picks...
Louisville has had enough of losing to Kentucky. The No. 4 Cardinals have dropped four in a row to the Wildcats, including last spring's national semifinal in New Orleans. Kentucky won that game 69-61 and went on to beat Kansas two days later for its eighth national championship. That Final Four loss still bothers Cardinals coach Rick Pitino, who's 0-4 against Wildcats...
Wildcats News

Delivered to your inbox

You'll also receive Yardbarker's daily Top 10, featuring the best sports stories from around the web. Customize your newsletter to get articles on your favorite sports and teams. And the best part? It's free!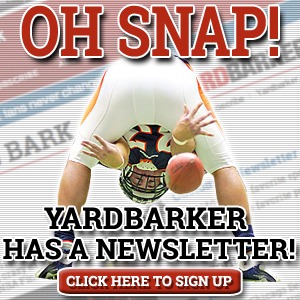 Latest Rumors
Best of Yardbarker

Today's Best Stuff

For Bloggers

Join the Yardbarker Network for more promotion, traffic, and money.

Company Info

Help

What is Yardbarker?

Yardbarker is the largest network of sports blogs and pro athlete blogs on the web. This site is the hub of the Yardbarker Network, where our editors and algorithms curate the best sports content from our network and beyond.