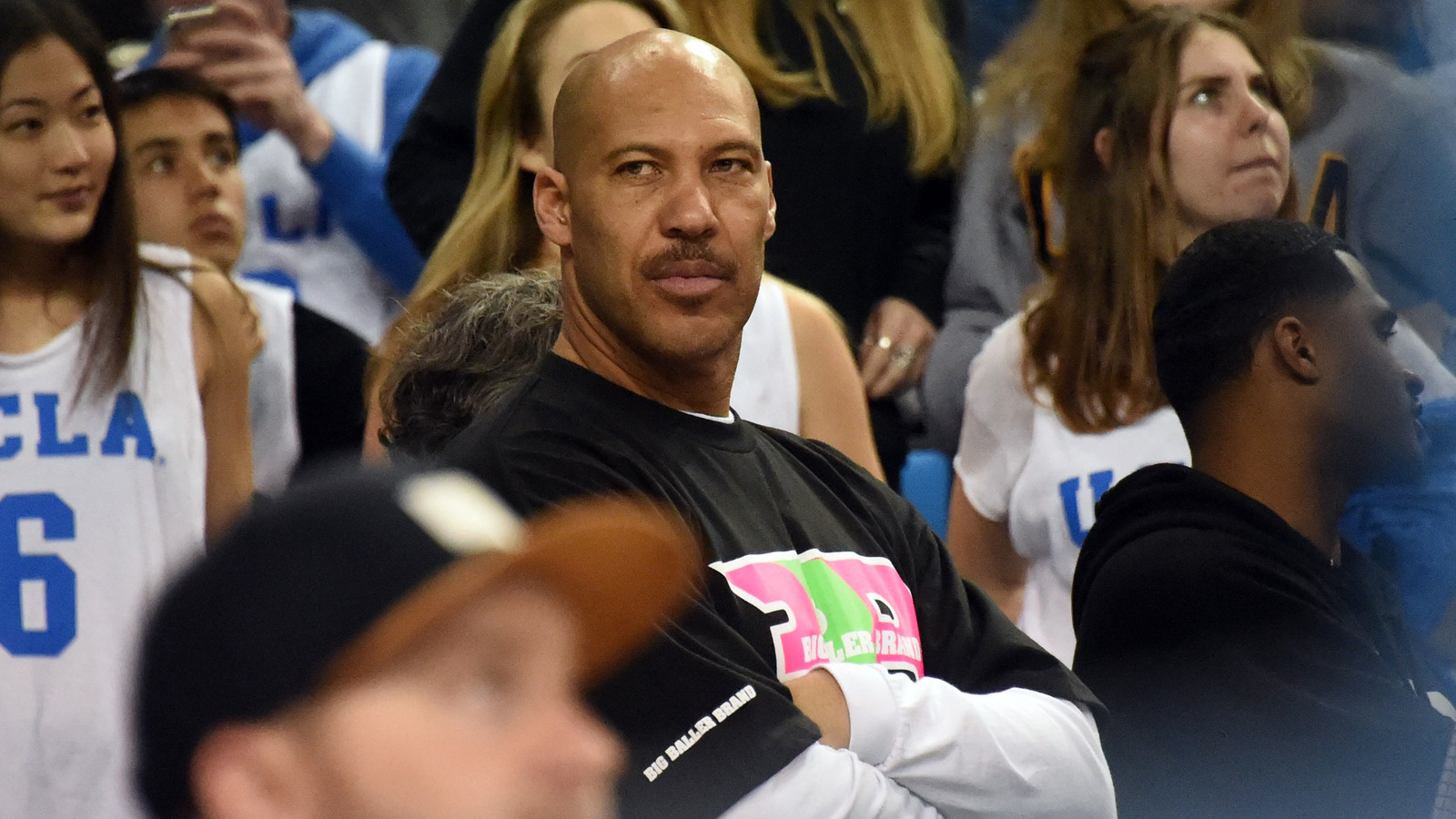 LaVar Ball continues to make headlines for his outspoken nature.
Richard Mackson-USA TODAY Sports
LaVar Ball is at it again, and this time the father of the potential first overall pick in the upcoming NBA Draft took aim at a female radio and TV host over some comments she recently made regarding the Big Baller Brand.
In an appearance on FS1's "The Herd with Colin Cowherd" Wednesday, Cowherd's co-host Kristine Leahy asked Ball how many pairs of the $495 ZO2 sneakers his company has sold. Ball, who wouldn't even turn to address Leahy, rudely told her to "stay in your lane." Apparently Ball didn't want to hear from Leahy after she recently said she would not wear anything with the Big Baller Brand logo on it.
When Leahy later accused Ball of not having respect for women, Ball told Leahy that people who act like she was acting have "something coming to you."
Leahy tried to clarify that all she meant was BBB needed to have some products that appeal to women if they want to work with a major sports apparel company like Nike, but Ball continued to blow her off. He later said BBB is only trying to market to "big ballers," not women.
LaVar Ball told @TheHerd, BBB won't be marketing products toward women, just "Big Ballers"…BBB is not a "women's company." #NBA

— Deb Carson (@DebCarson) May 17, 2017
Leahy wasn't the only FS1 personality who Ball went after, either. He also told Cowherd that Jason Whitlock, who has been critical of Ball, should not be commenting on "anything but snacks."
Whitlock took the high road in response:
Sadly, this is all part of Ball's master plan. He doesn't care if he has to threaten or disrespect a few women along the way, as long as he and his family get as much exposure as possible. It doesn't appear the advice LaVar received from an NBA star recently had any impact on him.
MORE FROM YARDBARKER
Bruins News

Delivered to your inbox

You'll also receive Yardbarker's daily Top 10, featuring the best sports stories from around the web. Customize your newsletter to get articles on your favorite sports and teams. And the best part? It's free!