Found April 01, 2013 on Queen City Sports:
Photo courtesy of The Buffalo News An athletic freak on the basketball court, Canisius junior forward Chris Manhertz has earned the name "True Grit" from peers everywhere, including those at the Canisius media table. Some people say he's playing the wrong sport.  Manhertz, at 6'6″ and 235 pounds would make one intimidating linebacker, but as this basketball season progressed, Griffs fans took more and more notice to what Manhertz was doing on the basketball court.  It's tough to imagine that Manhertz was undersized in most of the games he played this season. But with the New York native, size is the last thing that matters when he's bullying his way to the rim, or fighting over two opponents for a rebound. "I was always undersized (growing up)," said Manhertz.  "I usually always played bigger than I was and that probably is a credit to me just playing with my older brothers, just being the younger brother playing with the older guys." Manhertz started taking basketball serious around the eighth grade into his early high school years.  That's when he knew he had potential – And boy has it every panned out.  Manhertz has three brothers, Jason, John, and Omari, all of which had a big part in his development while growing up in the Bronx. "They're one of my biggest influences including my parents," he said.  "I'm thankful I have them in my life." Manhertz was recruited by former Griffs' head man Tom Parotta during his sophomore year at Cardinal Spellman High School but Canisius was never a serious option until later down the road when he visited the school and felt a sense of belonging.  Quinippiac was Manhertz's original first choice. Canisius' academic prestige was the icing on the cake for Manhertz and his family.  He is expected to graduate this June with a degree in health and wellness.  He will start his graduate classes next semester and leave Canisius with a degree in two majors. Whether it's on the court or in the classroom, the message is the same from his parents. Hard Work. "Nothing good comes easy and that has been staying with me throughout my childhood and me being raised by my parents," said Manhertz.  "They pretty much told me, nothing good comes easy and you work for everything you get.  Nobody is going to spoon feed it to you." Manhertz finished this season with career highs in both scoring (7.6) and rebounding (8.7).  He posted five double-doubles and had 13 games where he recorded double-digit rebounds. After a win over Longwood back on December 17th where Manhertz had 13 points and nine rebounds in just 29 minutes, head coach Jim Baron raved about his big man. "Chris has just been a man-child inside, as far as what he does with his intensity and he wears guys down on the defensive end," Baron said.  "That kid tonight, he didn't want any part of Chris." Photo courtesy of Canisius Athletics But it's not just Baron and the coaching staff that has noticed the hard work put in by Manhertz, the fans have really appreciated and embraced Manhertz as their hard-working big man. "It feels humbling to see people really appreciate me as a player and what I do," said Manhertz.  "I think (grit) describes it pretty well." During his junior year in high school, Manhertz posted a triple-double with 25 points, 23 rebounds, and 13 blocks.  Although it's unlikely he'll post a stat line like that at Canisius, Manhertz can always rely on intense defense and powerful rebounding. "Rebounding and defense is pretty much my bread and butter," Manhertz said.  "I could always go back to those things if I'm not having the best offensive game.  I think that just comes with hard work and wanting it more than your opponent." The experience on the basketball court, as well with his coaches and teammates has helped Manhertz in his development as a person.  Although the Griffs' fell short of their goal to reach the NCAA Tournament, they were still able to complete a 15-win turnaround and end the year with 20 wins.  It was the first time they achieved that mark since 2001.  They advanced to the elite-8 of the College Insider Tournament as well. It wasn't easy going through the struggles of a 5-25 season along with your head coach being fired.  Manhertz says he has learned more than x's and o's through the hard times, and it has shown in his attitude, and in his play. "Overall it helped me develop as a person," said Manhertz.  "It's mainly patience.  Like you said, last year wasn't the best season that we had." Manhertz was plagued by injuries during his freshman year and now he has blossomed heading into his senior season.  The sky is the limit for Manhertz and his Golden Griffins who return many of their core pieces such as Billy Baron and Jordan Heath.  I'm sure the expectations of winning a MAAC Championship and getting to the NCAA Tournament won't go away and neither will the work ethic that Manhertz has displayed throughout his time in a white and gold jersey. The post Manhertz Perfect Piece to the Puzzle at Canisius appeared first on Queen City Sports.
Original Story:
http://queencitysports.net/college/ma...
THE BACKYARD
BEST OF MAXIM
Golden Griffins News

Delivered to your inbox

You'll also receive Yardbarker's daily Top 10, featuring the best sports stories from around the web. Customize your newsletter to get articles on your favorite sports and teams. And the best part? It's free!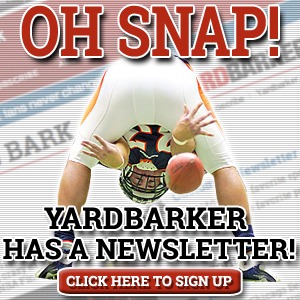 Latest Rumors
Best of Yardbarker

Today's Best Stuff

For Bloggers

Join the Yardbarker Network for more promotion, traffic, and money.

Company Info

Help

What is Yardbarker?

Yardbarker is the largest network of sports blogs and pro athlete blogs on the web. This site is the hub of the Yardbarker Network, where our editors and algorithms curate the best sports content from our network and beyond.