Originally written on
SCACC Hoops
| Last updated 10/23/14
I'm sure you know by now that former Virginia Tech assistant James Johnson has been named the new head coach for the Hokies. That said it's a good time to look back on the tenure of former head man Seth Greenberg. Our resident Virginia Tech expert @HokieGuru does just that in a well-written personal account on the legacy of Seth Greenberg. Enjoy… Hello all – Greetings from @HokieGuru.  If you've been living under a rock (and this the only way you didn't hear this), Seth Greenberg, Head Men's Basketball Coach at Virginia Tech, was fired on Monday, April 23, 2012.  This is something we all knew eventually would happen, but the timing was oh, so weird.  I remember having a conversation with @BeerControl on Twitter – we both agreed a couple of weeks ago that he would have sort of an awkward termination whenever it happened – and this termination more than fit that bill.  Well, let's reflect on Seth.  Greenberg Historia Prior to arriving in Blacksburg, Seth Greenberg was the head coach at the University of South Florida (USF) in Tampa, FL. Greenberg did a lot things people thought were not possible at USF.  In his first year at USF, he brought the Bulls a top 25 recruiting class – mind you, this was at a place that was barely beginning NCAA Division I athletics – this was a school that was in Conference USA that had no basketball tradition whatsoever.  In seven seasons, Greenberg coached USF to 108 wins – he had only one losing season – his first year there.  This is Greenberg's reputation – he is a program builder.  Before his tenure in Tampa, Greenberg was the head coach at Long Beach State University (the 49ers) in Long Beach, CA.  Greenberg, the program builder once again, led the 49ers to two NCAA tournament bids and 105 wins in six seasons – here, again, he had only one losing season.  His biggest victory at "The Beach", as they call it, was a road win at the #1 University of Kansas – in Allen Fieldhouse (that's a tough as nails place to win).  From those two stops, we knew that Seth might not always get the best talent, but there was no coach that would work harder than him in the film room, in practice, or mentoring and educating players.  The Big East The Hokies were in a recovery period from Ricky "Program Bomb" Stokes (as my friends at @TechHoops call him) – Stokes, a Virginia alumnus, was the absolute last person in any area code on earth that should have been a head coach.  A. Terrible. Hire.  In Big East play for three seasons under Stokes, the Hokies didn't even win a combined 10 games in conference play.  In April 2003, Greenberg was hired as the head coach of the Virginia Tech Men's Basketball team.  Greenberg brought some stellar recruits into Blacksburg, including Zabian Dowdell, Jamon Gordon, and Coleman Collins.  In the 2003-2004 season, Virginia Tech finished with a winning overall record (something the Hokies had not done in the previous three seasons).  In our final season in the Big East, Greenberg took the Hokies to the Big East tournament (in those days, not all teams were invited to the Big East tournament in Madison Square Garden) where we won a 1st round game.  People started to care about basketball again in Blacksburg!!!  Maybe we weren't just a football school? The Atlantic Coast Conference (ACC) 2004 – 2005 was Virginia Tech's inaugural year in the ACC.  Many individuals will tell you that the Hokies were only invited to join the ACC because of their football program – they did not bargain that the Hokies would be competitive in men's basketball.  Many thought that Virginia Tech would be that layup victory – the one where other ACC teams rest their starters after that big game with Duke or North Carolina.  Not so anymore – when you played the Hokies, you knew you were in a battle from start to finish on the majority of nights.  When the Hokies joined the ACC, season tickets immediately sold out (only those individuals who were Golden Hokies or above – that is to say those that donated $2500 or more to the Hokie Club – could buy season tickets).  In 2004 – 2005, Virginia Tech went .500 in the ACC, including a win over #7 Duke at home and a first-round appearance in the National Invitational Tournament (NIT).  Seth Greenberg was also named the 2004 – 2005 ACC Coach of the Year.  With the cast that was returning, expectations began to build in Blacksburg, VA.  Due to injuries, the 2005 – 2006 season was tough, but Greenberg had earned some capital because of his terrific first two seasons and his reputation as a program builder. 2006 – 2007 was Greenberg's best year in Blacksburg.  Enthusiasm for Virginia Tech men's basketball went through the roof.   Guys like Zabian Dowdell, Jamon Gordon, Coleman Collins, Markus Sailes, Deron Washington, and A.D. Vassallo, Virginia Tech defeated #5 Duke (where Coach K was highly complimentary of Dowdell and Gordon) and #1 North Carolina in the same week – both on the road!!  This was also the season that the Hokies defeated Maryland at home during an ice storm!!  Athletic Director, Jim Weaver, opened up the Cassell Coliseum – and there were 8000 students in the gym – A CRAZY environment that replicated Duke's Cameron Indoor stadium, but with 2000 more fans.  Virginia Tech made the NCAA tournament and won it's first round game vs. Illinois and lost in the second round to Southern Illinois.  Here are a few videos (H/T @techhoops) from that year that hold special memory for me: <pstyle="text-align: left;">   
      The world was also introduced to Deron Washington.    
    And then came the National Invitational Tournament (NIT) years (including 2007 – 2008, 2008 – 2009, 2009 – 2010, and 2010 – 2011).  Fairly or unfairly, some call this the "Greenberg" tournament.  2007 – 2008 was my first year as Virginia Tech Men's Basketball season ticket holder.  This was at time when the economy started slowing down a bit and fewer Hokies were renewing their season basketball tickets – and – for the first time, individuals at the Silver Hokie level ($1000 or more contribution to the Hokie Club) were able to purchase tickets.  I've been a season ticket holder ever since.  I have special memories of 2007 – 2008 because the ACC media picked Virginia Tech to finish 8th in is pre-season poll – and little did they know that guys like Malcolm Delaney (@foe23), Jeff Allen (@Cool_JAllen), Terrell Bell (@TerrellBell), J.T. Thompson (@jt_chillin), and Dorenzo Hudson (@zo_hudson5) could play – they were ballers.  Virginia Tech finished 4th in the ACC that year and came within a hair of the NCAA tournament – March Madness – in their first year for the Hokies.  These freshmen, they proved that they belonged – exceeded all expectations. When Seth pulled a rabbit out of his hat that season, Hokies expectations increased.  Virginia Tech was invested in men's basketball.  From there on out, however, it seemed like the Hokies could win – but not quite win enough in the 2008 – 2009, 2009 – 2010, and 2010 – 2011 seasons.  Virginia Tech made the NIT in each of those three seasons – and certainly deserved to be in the NCAA tournament all of those years.  What did the Hokies in, though, was a combination of injuries and inconsistent play on the court.  Getting the big win – and then losing to UVA or BC, that sort of thing.  It hurt us when guys like Dorenzo Hudson and Cadarian Raines got injured (and injuries are part of the game) – and Allan Chaney never saw the court. I will say something about Greenberg and his tenure during ACC play – he always understood that he would not get the A-level Duke, North Carolina, Kentucky recruits, but he preached defense (when another ACC team played Virginia Tech, they knew that points would be hard to come by).  For Greenberg, defense was the great equalizer.  At the same time, one would think that Bryan Stinespring was on the bench with Seth – the offense needed a lot of improvement. I will always remember Malcolm Delaney – his jersey will be retired one day at the Cassell – that's him and I below there.  And I'll always remember that day that Virginia Tech hosted College Gameday and #1 Duke in February 2011 – and won (the Hokies also beat #1 teams on several occasions).    
    And I did indeed @rushthecourt for that win vs. the Blue Devils.  Oh, and here's the defeat of #1 Wake Forest on the road in Winston – Salem:    
    Greenberg's teams, however, did not win enough games – and this the major factor that impacted his termination as head men's basketball coach.  Jeffrey Fann has an interesting take at All Sports Discussion on this as he compares Seth to Chan Gailey. 2011-2012 – The Final Year In Seth's final year, he pulled in a banner recruiting class – one of the most heralded recruiting classes in the program's history (it was ranked #12 by ESPNU).  He brought in Robert Brown, Marquis Rankin, Dorian Finney-Smith, and C.J Barksdale.  The team had an excellent nucleus coming back, including Erick Green, Dorenzo Hudson, Victor Davila, and Ty Garland (who transferred before the New Year).  In the preseason media poll, the Hokies were picked to finish sixth in the ACC.  Many (including myself) thought the Hokies would be in the mix for an NCAA bid, but on the bubble again.  Unfortunately, it turned out much worse.  The Hokies ended up with an overall losing record, including a 4-12 mark in the ACC (which I predicted in January at All Sports Discussion).  There was a silver lining on this season, though.  As reported by ACCSports Journal, "Consider that the Hokies played a remarkable number of close games last season – 17 contests decided by five points or less – and won just six of them. That generally indicates a team that is fighting hard – and by extension, still responding to the coach – but is still a playmaker short in crunch time."  Many of us on Twitter thought that Seth Greenberg, with the same coaches and players (basically a full deck, sans Hudson and Davila), would have one more year to prove himself.  But that didn't happen as we reported above – he was fired mostly for wins and losses – and for other reasons and you'll see later in the post. It Gets a Little Foggy in Blacksburg – What We Know About Seth Greenberg – The Person After almost a decade with Seth, I think we've learned a lot about him as a person.  Let's talk about that a bit.  Greenberg's first priority was to get players, students, institutional officials, alumni, donors, and friends of Virginia Tech invested in the men's basketball program (especially through the Roundball Club).  Greenberg donated tickets from his personal funds to the students for two rounds of NIT games.  He also saw the long-term importance of men's basketball practice facility through the generosity of donors – because Blacksburg would need excellent facilities to attract top-level basketball recruits (and trust me, this has worked – this is indeed the house of Seth).  Without Greenberg, I think it's fair to say that Virginia Tech never would have been on College Game Day and these videos would not exist:    
    As a national figure, Greenberg also saw the prominence that his Jewish faith has on sports.  For example, Hokies Journal has a terrific article about Greenberg.  In 1996, during Greenberg's Long Beach State tenure, he was a victim of some anti-sematic incident during a game at New Mexico State.  One of his assistants found a Jewish epithet written on a white board that Greenberg used to diagram plays. Greenberg also confronted some fans that were yelling racial slurs at his players.   During that same year, Greenberg also counseled a young high school player who experienced the same problems – they are still friends today – almost 16 years later. On the other hand, Greenberg had "interesting way" to deal with the NCAA saying that "You are certifiably insane" or "the Committee has an agenda" when voicing his disappointment about the Hokies being left out of NCAA tournaments.  Much of the time, he blamed the game losses on the players (and injuries) and very rarely took the heat himself – from my vantage point, I rarely saw any humility on Seth's part. Then came the coaching turnover – In 2009, Stacy Palmore left to join Mark Fox at Georgia (Georgia is Palmore's home). In 2010, Ryan Odom (son of Dave Odom) took off for an assistant coaching job at Charlotte (my understanding is that he was commuting back and forth from Blacksburg to Charlotte because his wife was there, so it's understandable that you want to be closer to your family). Bill Courtney also took the head job at Cornell, but that is a step up. In 2011, Adrian Autry was going to leave for an assistant job at Dayton (not a step up), but then Jimmy B at Syracuse hired him (Autry played hoops at Syracuse).  And then the bottom fell out in March 2012:  Three assistant coaches left Seth Greenberg in a span of 10 days or so, including Rob Ehsan who went to University of Alabama at Birmingham, James Johnson to Clemson, and John Richardson back to Old Dominion University.  Suddenly, Seth had no assistant coaches.  James Johnson stated that he was not leaving for the money – so there you have it – it was something else – and it was likely "something else" for all three of the staff that left.  Virginia Tech's Termination of Seth Greenberg So here we were on April 23, 2012, as I mentioned above, Virginia Tech fired Seth Greenberg.  Good heavens, this was textbook on how not to fire someone, especially in the social media age.  After nine years, Greenberg deserved better than to have someone tell him 2.5 hours before the press conference that he was being fired.  The media was alerted 11 AM that there was going to be a press conference at 4 PM.  Seth was told at 1:30 PM that he was going to be fired.  The media (and Twitter) and a lot of time so logically the first thing that Seth and the Athletic Director were asked was the coach going to be fired.  Rumors were flying all over the place on Twitter, such as Frank Beamer and/or Bud Foster were leaving for Arkansas (as the Razorbacks Athletics Department was also going to have a press conference at 4 PM.  ACC Sports Journal has a great discussion of said rumors here in their "A Post-Greenberg World" podcast.  That's a bad way to do things.  Weaver basically said that the basketball program did not have a "family atmosphere."  He was concerned about the coaches exiting left and right – and felt that a changed had to be made in the direction of the men's basketball program.  I don't have issue with the fire – I knew this was going to happen – but I think it happened a year ahead of schedule – and it's the way it was done – and we owed Seth better than 2.5 hours notice.  John Feinstein of the Washington Post has a great piece here on how we handled the termination.  I agree 100% with Feinstein on thetiming of the move.  Here's what Feinstein said: Somewhere along the line, Greenberg lost Weaver and Gabbard. Exactly why is hard to say. Virginia Tech struggled this past season, losing one close game after another and finishing 16-17. There was, as is always the case when a team has a bad season, some pressure from prominent boosters who no doubt thought that Roy Williams or Krzyzewski would love to leave their current jobs to coach in Blacksburg. Greenberg had brought in a strong freshman class and with only one important player graduating, next season looked to have the potential to be a good one, especially in an ACC unlikely to have a dominant team. Maybe that's why Weaver made the move now. With Greenberg likely to have another good recruiting class, it might have been impossible to fire him after next season. The buyout, even with four years left on the contract, is a relatively cheap $1.2 million. Weaver decided that the assistants leaving gave him the opening he needed to get rid of Greenberg. So What Does Twitter Think Anyway? What does Twitter think?  Here's what Malcolm Delaney and Jeff Allen, both former men's basketball players, are saying:     Also, here's what Roland Lazenby, Virginia Tech Communications Professor and famous Los Angeles Lakers author, had to say to me:   So you can see here that Jim Weaver, the Virginia Tech Athletic Department, and Seth's coaching staff had had enough, which contributed to his termination.  My Experience with Seth Greenberg In December 2009, right after the ACC football regular season was over – and right before the ACC men's basketball season began, a friend and I made a road trip to State College, PA to watch a key non-conference men's hoops game between the Hokies and Penn State.  I was enthused for a couple of reasons:  1.) Penn State actually set up a "white out" game for basketball – something they really only do for football and 2.) I was staying at the university hotel on the campus at Penn State University, which was a really nice place. Little did I know that I'd be staying at the same hotel as the team – in the morning, I went to the breakfast buffet and I saw ran into the entire team. Seth Greenberg asked me if I had tickets – I told him we did, but we'd also love to sit behind the team bench and then I started chuckling.  Greenberg asked me where I was from and we both said we made the trip up from Northern Virginia – about four hours.  He was clearly impressed that we had such dedication and said – let me see what I can do about getting you closer to the court.  And that he did – we were right behind the bench.  Below, you'll see a few photos from the trip: Seth also made his players accessible at the Roundball Club Meetings (before Seth arrived, we did not have an active men's basketball booster club – he deserves much credit for spearheading that effort.  Here are some photos from those events:   So What's Next for Seth? As this has become a rather long blog post, I'll keep this brief – Seth is either:  1.) Going to ESPN, 2.) Coaching at another school, or 3.) Taking a break from coaching.  I'm banking on #1 for Seth. I'm banking on #1 for Seth.  I hope Johnson can hold to includes including Monterzl Harrell, who you see with me below (he won the MVP of the Capital Classic in April 21, 2012):   Closing Comments I want to thank Seth Greenberg for helping build our men's basketball program back to relevance.  Over the last decade, he helped build our program and we must thank him for what he's done.  Seth is second only to Charlie Moir in number of Virginia Tech men's basketball wins.  However, we also must realize that no coach is bigger than the men's basketball program or the institution – and Virginia Tech men's basketball will continue – and it will get better. Go Hokies!! Become a fan of the ACC on Facebook and follow the ACC on Twitter.  
This article was originally published at http://www.AllSportsDiscussion.com. If you are interested in sharing your website's content with SCACCHoops.com, Contact Us.
Original Story:
http://www.scacchoops.com/tt_NewsBrea...
PLAYERS:
Zabian Dowdell
,
Jamon Gordon
,
Coleman Collins
,
Markus Sailes
,
Deron Washington
,
A.D. Vassallo
,
Malcolm Delaney
,
Jeff Allen
,
Terrell Bell
,
J.T. Thompson
,
Dorenzo Hudson
,
Cadarian Raines
,
Allan Chaney
,
Chan Gailey
,
Robert Brown
,
Marquis Rankin
,
Dorian Finney-Smith
,
C.J. Barksdale
,
Erick Green
,
Victor Davila
,
Frank Beamer
TEAMS:
Buffalo Bills
,
Los Angeles Lakers
,
Virginia Tech Hokies
,
Wake Forest Demon Deacons
,
Penn State Nittany Lions
,
Long Beach State 49ers
,
New Mexico State Aggies
MORE FROM YARDBARKER
College Basketball News

Delivered to your inbox

You'll also receive Yardbarker's daily Top 10, featuring the best sports stories from around the web. Customize your newsletter to get articles on your favorite sports and teams. And the best part? It's free!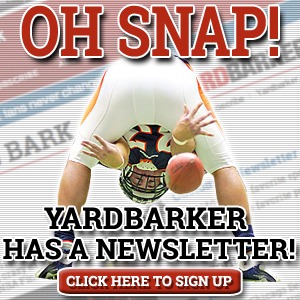 Latest Rumors
Best of Yardbarker

Today's Best Stuff

For Bloggers

Join the Yardbarker Network for more promotion, traffic, and money.

Company Info

Help

What is Yardbarker?

Yardbarker is the largest network of sports blogs and pro athlete blogs on the web. This site is the hub of the Yardbarker Network, where our editors and algorithms curate the best sports content from our network and beyond.