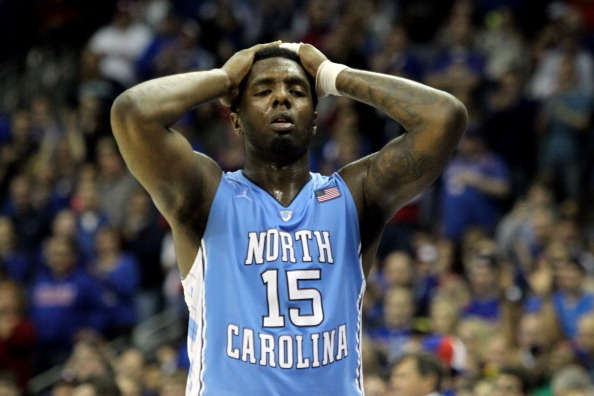 Much to the chagrin of those in Raleigh, NC, charges against Tar Heels' guard P.J. Hairston have been dismissed, according to a report from InsideCarolina.com. Back on June 5th of this year, Hairston was stopped with two other men in his car and he was charged with marijuana possession and driving without a license. Those charges were dismissed on July 19. According to court records, Hairston obtained and completed a drug assessment and the state decided not to proceed based on those actions. Hairston was also able to provide his current driver's license. With that all said, there is still a question of the 9mm that was in the vehicle along with nine rounds of ammunition. Nobody has laid claim to ownership of the gun, and no charges have been assessed. With all the criminal issues put aside, it appears that attention will turn to the vehicle that Hairston was operating, as it was a rental. Questions about eligibility will be the focus. The car was rented by an ex-convict named Haydn "Fats" Thomas, for a cost of $1,261.64. Hairston was pulled over in May for speeding in a rented Camaro. Though not in Thomas' name, his address was used. [...]
Read the rest of this story...
MORE FROM YARDBARKER
College Basketball News

Delivered to your inbox

You'll also receive Yardbarker's daily Top 10, featuring the best sports stories from around the web. Customize your newsletter to get articles on your favorite sports and teams. And the best part? It's free!