Found November 19, 2012 on Run the Floor:
Shabazz Muhammad is a queer... — Dimitri (@dimi_rakas) November 20, 2012 < p=""><> A Pull-Up As Your 1st Bucket Eh ? #Shabazz — * Dee Garland™ (@Da_Dream23) November 20, 2012   shabazz Muhammad looks like somebody's Father... — Naphiysh (@TFisaNaphiysh) November 20, 2012   Shabazz Muhammad look 40 years old — Chris Stoker (@BIG_Stoker) November 20, 2012   Shabazz Muhammad will not be perfect in his college career. Misses his second shot. 1-for-2. UCLA and Georgetown tied at 16. — Jesse Spector (@jessespector) November 20, 2012   this guy Shabazz Muhammad (wtf) supposed to be the next big thing in NBA? ***** got blocked on 2vs1 fastbreak. smh OVERRATED — Petro Greveni(@MiamiHeat_Milan) November 20, 2012   thoughts on shabazz these first few minutes: not impressive. — Kyle KMay May (@KMay6060) November 20, 2012   I hope UCLA gets their asses kicked just to shut up all the Shabazz ass–kissers on here... — TJ ● Fort Lauderdale (@UK88TL) November 20, 2012   You got Kyle Anderson and Shabazz Muhammad on our team ....pass the ball white boy — Droppin' Buckets (@Marty_Mcfly__) November 20, 2012   Shabazz gone take more shots then Kobe used to at duke. — Born Sinner (@JVOSuljo) November 20, 2012   Greg oden thinks shabazz looks old. — NotJimmyDykes (@NotJimmyDykes) November 20, 2012   I told someone the other day that Shabazz may be the next Lebron. He has 4 points/1assist at half. I may have been a little off on this one. — Lucas Pruett (@ServantLucas) November 20, 2012   Shabazz Mohammed be looking like a snap when he's not in the game. — JuneyB. Yoppin! (@PartyHardJune) November 20, 2012   Shabazz not very impressive in debut. Neither is Ben Howland's coaching. — Trent Harris (@ctharris81) November 20, 2012   Shabazz Muhammad Run Like A Retard — Kelti_GTL(@_TheRealKelti_) November 20, 2012   Came for Shabazz, stayed for Otto Porter Jr. #AllNameTeam — Andy V (@Vagtine) November 20, 2012   Coaching.Howland thinks hes Gene Hackman in Hoosiers...5 passes RT @mattjonescbb: I saw Kyle Anderson and Shabazz be dominant in high scho — jerry thacker (@Colonelfan) November 20, 2012   people already have nicknames for Shabazz: Shabadd — creeper (@aWCG2k) November 20, 2012   And will dunk on yo mama RT @ibchrismoses: no way in hell Shabazz Muhammad only 19, that ***** goatee half gray. — Marcus L.Warren III (@INTL_M) November 20, 2012   Shabazz Mohammed needa check switch his razor. Them razor bumps serious smh — Ollie Hunter (@FreshPr1nceofNH) November 20, 2012   UCLA is so overrated Shabazz is overrated glad UK didn't get involved in that mess. — Evan Cruce (@Cruce_28) November 20, 2012   Something about Shabazz Muhammed's upper body is weird. — Todd Probus (@tprobus) November 20, 2012
Original Story:
http://www.bloguin.com/runthefloor/20...
THE BACKYARD
BEST OF MAXIM
RELATED ARTICLES
NEW YORK The NCAA is investigating a conversation pertaining to UCLA basketball player Shabazz Muhammad that a Memphis, Tenn., attorney said she overheard on an Aug. 7 commuter flight. The attorney, Florence Johnson Raines, said she heard a man who said he was dating "an NCAA attorney" loudly telling people around him that his girlfriend had said Muhammad would never...
Shabazz Muhammad had 15 points on 5-for-10 shooting in 25 minutes in his UCLA debut.
With his collegiate debut out of the way, it was time for another first for UCLA freshman Shabazz Muhammad. The freshman made his first career start for the Bruins as they concluded their trip to Brooklyn for the 2012 Progressive Legends Classic. Muhammad started in place of David Wear who injured his back in Monday's loss against Georgetown. Ben Howland's most prized recruit...
The much-anticipated debut of freshman Shabazz Muhammad couldn't produce a win for UCLA. Perhaps a matchup with slumping Georgia will. The 11th-ranked Bruins will try to rebound from their first loss of the season Tuesday night against the Bulldogs in the third-place game of the Legends Classic in Brooklyn. Declared ineligible by the NCAA earlier this month following an investigation...
NEW YORK -- The Shabazz Muhammad Era finally has begun at UCLA -- if you want to call one season an era, that is. But fans expecting one of the nation's most explosive freshmen to live up to the hype in his first career game were disappointed by Muhammad's debut in the Bruins' 78-70 loss to Georgetown on Monday night at the Barclays Center. Sure, Muhammad, the No. 2...
Hyped UCLA freshman Shabazz Muhammad took 11 free throws. Georgia took 10 as a team. That, more than any other stat, told the story of the night for Georgia, which frittered away a strong start and lost to UCLA 60-56 Tuesday night in the consolation game of the Legends Classic tournament. ''I thought the difference in the game was the free-throw line,'' Georgia...
Shabazz Muhammad scored 20 points and No. 11 UCLA made enough free throws late to hold off Georgia for a 60-56 win Tuesday night in the consolation game of the Legends Classic tournament. In the final minutes of a mostly dreary game, UCLA (4-1) took the lead with Muhammad on the bench, on baskets by Travis Wear and Jordan Adams, but the hyped freshman re-entered with 1:58 left to...
NEW YORK (AP) -- Markel Starks scored 23 points and Georgetown beat No. 11 UCLA 78-70 in the semifinals of the Progressive Legends Classic on Monday night at the Barclays Center, spoiling the college debut of Shabazz Muhammad. Otto Porter had 18 points, 11 rebounds and five assists for the Hoyas (3-0), who will face No. 1 Indiana in Tuesday night's championship game. The Hoosiers...
The crowd at the Barclays Center was keeping its eyes on the court as much as possible. The fans were all keeping an eye on Shabazz Muhammad. When would the heralded freshman from UCLA, who was cleared to play the NCAA just three days ago, enter a college game for the first time? For history's sake the 6-foot-6 lefty from Las Vegas entered the game against Georgetown with 14...
UCLA's next game will mark one of the most highly anticipated debuts in college basketball, as freshman Shabazz Muhammad will hit for the floor for the Bruins as they meet Georgetown in a Legends Classic semifinal at the Barclays Center in Brooklyn on Monday night. The No. 13 Bruins (3-0) will finally have Muhammad, considered by many to be the No. 1 recruit in his class. The...
Around the Hall is recommended reading from the Inside the Hall staff: · Pat Forde of Yahoo! Sports reports that Maryland and Rutgers are in serious talks to join the Big Ten. · Dan Wetzel of Yahoo! Sports writes that adding Maryland and Rutgers would be a gamble for the Big Ten. · Dennis Dodd of CBSSports.com wonders if the Big Ten could eventually pry North Carolina loose...
College Basketball News

Delivered to your inbox

You'll also receive Yardbarker's daily Top 10, featuring the best sports stories from around the web. Customize your newsletter to get articles on your favorite sports and teams. And the best part? It's free!
THE COLLEGE BASKETBALL HOT 10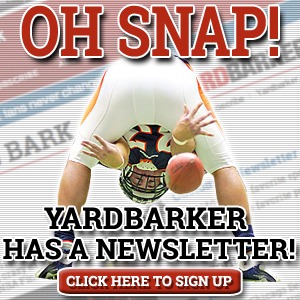 Latest Rumors
The Backyard

Today's Best Stuff

For Bloggers

Join the Yardbarker Network for more promotion, traffic, and money.

Company Info

Help

What is Yardbarker?

Yardbarker is the largest network of sports blogs and pro athlete blogs on the web. This site is the hub of the Yardbarker Network, where our editors and algorithms curate the best sports content from our network and beyond.