LOS ANGELES -- With five seconds left to play in a seesaw contest Saturday afternoon at the Galen Center, Aaron Fuller cut to the basket and hit what proved to be a game-winning layup, giving USC a 69-68 win over Oregon State. The game came down to an exciting final minute, with four shots being traded by the two teams and the USC defense making a big, final stop to come away with...
Aaron Fuller's only basket, a layup with 4.8 seconds remaining, gave USC a 69-68 victory over Oregon State on Saturday night. The lead changed hands eight times in the final 2:52. Eric Moreland fed Joe Burton for a layup with 12.6 seconds to play to give Oregon State (10-8, 0-4 Pac-12) a 68-67 lead. Devon Collier's game-winning attempt was blocked by Eric Wise as time ran...
USC's basketball team loses forward Aaron Fuller, who is due to have season-ending shoulder surgery, and is left with only seven scholarship players heading into Saturday's game at Oregon State.Forward Aaron Fuller, set to have shoulder surgery Thursday, is lost for the season, leaving USC's basketball team with only seven scholarship players.
USC forward Aaron Fuller has been diagnosed with a left shoulder anterior labrum tear and will have surgery on Thursday, Jan. 26 at USC Hospital performed by Dr. James Tibone it was announced tonight by USC men's basketball head coach Kevin O'Neill.
Fuller, the Trojans' leading rebounder and second-leading scorer, could miss rest of the season, another blow to the struggling team.USC starting junior forward Aaron Fuller , the team's leading rebounder (5.9 rebounds a game) and second-leading scorer (10.6 points), could undergo season-ending shoulder surgery as early as next week, he confirmed via text message Wednesday.
Trojans forward Aaron Fuller leads USC in rebounding, with a 6.3-per-game average, and is second in points, with 11.7, after transferring from Iowa.Trojans forward Aaron Fuller leads USC in rebounding, with a 6.3-per-game average, and is second in points, with 11.7, after transferring from Iowa.
After that nice little surprise of a win against Virginia Tech, the Gophers now welcome the mighty Trojans of USC to the Barn.  I'll forgo making the requisite deflated condom or some such joke (I feel like I could work Magnums in there somehow) because I'm not 14, at least not today, but seriously USC is not good.  Mostly bad, even. They did go to San Diego State and...
Byron Wesley and Aaron Fuller each finished with 16 points to lead USC (2-4). Wesley had five rebounds and Fuller fouled out with 6:06 left. Maurice Jones had 11 for the Trojans which lost 66-55 in the Las Vegas Invitational Friday night.
LOS ANGELES (AP) -- Maurice Jones hit the go-ahead free throw with 1:57 remaining and Aaron Fuller had a key steal late to help Southern California beat Morgan State 65-62 on Tuesday night. Fuller scored a season-high 19 points and Jones added 18 points as the Trojans (2-3) snapped a three-game losing streak. With the game tied, Jones split a pair of free throws for a 63-62 USC...
Aaron Fuller had 15 points and eight rebounds for the Trojans but David Hanson hit a go-ahead 3-pointer with 1:26 remaining to lift Cal Poly to a 42-36 victory over USC on Saturday.
MORE STORIES >>
College Basketball News

Delivered to your inbox

You'll also receive Yardbarker's daily Top 10, featuring the best sports stories from around the web. Customize your newsletter to get articles on your favorite sports and teams. And the best part? It's free!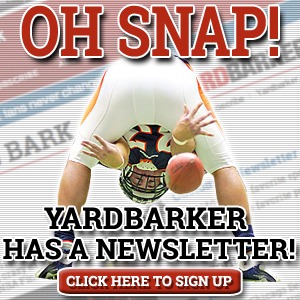 THE COLLEGE BASKETBALL HOT 10