Adam Woodbury played some of the best basketball of his career in recent weeks. The Iowa center talked about keeping it going in the postseason.
Adam Woodbury continued to do the little things to help his team win. The Hawkeye 7-footer played excellent defense during his Iowa's 85-67 win against No. 10 Michigan Saturday in Iowa City.
Adam Woodbury talked after Tuesday's 71-69 overtime loss to MSU about what the Hawkeyes need to do to take the next step.
To be clear, I do not have any inside information to support the claim of this article. I also do not believe the change I am about to suggest will actually occur. Lastly, I am not the coach of the Iowa basketball team (Ok so that final part was obvious). In my humble opinion, it is time to make a change at the center position for the Iowa Hawkeyes. At the present moment and into...
A compelling and exciting aspect of any team entering a new season is the addition of new players to a roster.Whether by way of promising transfers or freshman recruits, fan bases can hardly wait to get a look at these fresh faces.  A new player could be the missing piece a coach has been looking for.  They might take a team from obscurity to heights previously unknown or simply...
Yesterday afternoon's opening matchup at the North Liberty Community Center was supposed to feature current Hawkeye star Devyn Marble taking on future Hawkeye star Peter Jok in the first round of the Prime Time League playoffs. Unfortunately, Jok sat out due to a sprained hand and Iowa Western's Josiah Coleman stole the show in his first summer league game of the season. "I...
The Hawkeyes men's basketball team will be looking to make their first NCAA tournament appearance since 2006 in the upcoming season. In order to do so, the big men will have to work on their skillsets during the offseason. Iowa made significant strides in head coach Fran McCaffery's third year. The Hawkeyes racked up 25 wins, finished in the top half of the Big Ten, and made...
For the last several seasons, the Minnesota Golden Gophers have had only one basketball rival, and it was not the Iowa Hawkeyes. Iowa was very bad at basketball, struggling to stay out of the Big Ten cellar, and if we are going to be honest without ourselves, the Gophers were not usually that much better. Even those mediocre Gopher teams found a way to beat the Hawkeyes, who because...
Iowa freshman center Adam Woodbury is eager to begin his next challenge
MORE STORIES >>
College Basketball News

Delivered to your inbox

You'll also receive Yardbarker's daily Top 10, featuring the best sports stories from around the web. Customize your newsletter to get articles on your favorite sports and teams. And the best part? It's free!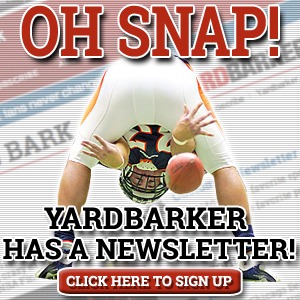 THE COLLEGE BASKETBALL HOT 10