CEDAR FALLS, Iowa (AP) -- Anthony James scored 16 points and Northern Iowa beat 15th-ranked Wichita State 57-52 on Saturday, sending the Shockers into their first losing streak of the season. Seth Tuttle had eight points, eight rebounds and four blocks for the Panthers (12-11, 5-6 Missouri Valley Conference). They took control with a 14-0 run in the second half and became just the...
The Northern Iowa tandem of Anthony James and Jake Koch wasn't enough to make up for the way 12th-ranked Creighton made 3-point specialist Marc Sonnen disappear. James scored a season-high 25 points and Koch added 19 in the Panthers' 79-68 loss to the 12th-ranked Bluejays Tuesday night. Sonnen, who made seven 3-pointers and matched his career high with 21 points against...
The Northern Iowa Panthers are thought to be the weakest team in this year's Battle 4 Atlantis field, but that doesn't mean they should be taken lightly. Northern Iowa is 3-0 on the season and returns 12 of 13 players from last year's 20-win team. They made it to the second round of the NIT. The Panthers were picked to finish 3rd in the Missouri Valley Conference preseason...
A great Missouri Valley Conference game Saturday in Cedar Falls, Iowa. #13 Creighton got all it could handle at UNI's McLeod Center and then some as the Panthers Anthony James nailed a 3 point shot at the buzzer for a 65-62 win.Here's the game winner. (Thanks unipanthers.com)James led Northern Iowa in scoring with 16 points, 14 coming in the second half.National player of...
Creighton's Antoine Young did everything he could do to keep the Bluejays hopes alive, making a gutsy, tying 3-pointer with 4.6 seconds on the clock. Northern Iowa's Anthony James did Young one better, stunning 13th-ranked Creighton with a 3 of his own at the buzzer. James buried the thrilling game-winner as time expired and Northern Iowa upset the Bluejays 65-62 on Saturday...
Anthony James buried a 3 at the buzzer as Northern Iowa upset No. 13 Creighton 65-62 on Saturday, snapping the Bluejays' 11-game winning streak. James scored 14 of his 16 points in the second half and Seth Tuttle added 13 points for the Panthers, who handed visiting Creighton its first loss since late December. James buried a huge 3 from the corner with 23 seconds left to put...
Anthony James scored 28 points to lead Northern Iowa to an 83-77 victory against Colorado State on Saturday in a Mountain West-Missouri Valley Challenge game. James had eight rebounds as the Panthers (7-1) never trailed en route to winning their sixth straight. Seth Tuttle added 16 points, Deon Mitchell 12 and Chip Rank 10. Dorian Green had 21 points and nine rebounds for the Rams...
AMES, Iowa (AP) -- Anthony James scored 17 points, Matt Morrison added 14 off the bench and Northern Iowa beat Iowa State 69-62, picking up its fifth win in its last six meetings with the Cyclones. Marc Sonnen had 10 of his 12 points in the second half for the Panthers (6-1), who have won five straight since a loss at Saint Mary's two weeks ago. Sonnen buried a pair of late...
MORE STORIES >>
College Basketball News

Delivered to your inbox

You'll also receive Yardbarker's daily Top 10, featuring the best sports stories from around the web. Customize your newsletter to get articles on your favorite sports and teams. And the best part? It's free!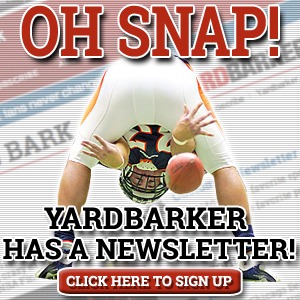 THE COLLEGE BASKETBALL HOT 10