It has only been recently that the Duke Blue Devils have been recruiting players that are so called "one and done" players.  These are players that only play one year in college and then jump to the NBA.  In the history of Duke Basketball they have only had four players that were the one and done players.  Those players are Corey Maggette, Luol Deng, and more recently Kyrie...
YEA I AM   K.M.'s Take: A solid athlete with good size for a SG, Rivers was a good college player who performed on the ACC stage. That statement used to mean a lot more then it does today. Rivers is a player that fancies himself as able to get buckets, and is not afraid to take any shot, no matter the situation. Skip Bayless enjoys his clutch gene or whatever the hell Skip Bayless...
Similar to Draft Classmate Harrison Barnes, Austin Rivers came into college on the verge of being overhyped, and as often happens in situations like that, lack of production tends to bring out a lot of negativity.  In the 2nd half of this past season, Duke mixed up their offense more to play to Rivers' strengths, and better results often came along with it.  He plays well in...
Decisions are hard but even harder when it seems someone else is making the decisions for you.  CBS Sports reported earlier today that Duke freshman Austin Rivers had decided to forgo his remaining eligibility, sign with an agent and enter the NBA Draft.  Since that report, Duke and family members of Rivers have apparently said those reports are all premature and that no decision...
Duke guard Austin Rivers has decided to take his game to the NBA.
JUST A PIT STOP
Freshman Duke guard Austin Rivers will reportedly hire an agent and go pro after only one season playing for the Blue Devils.
Austin Rivers was in shock after his Blue Devils lost Friday in the NCAA Tournament to No. 15 seed Lehigh.
DURHAM, N.C. -- Austin Rivers punctuated his first North Carolina-Duke game with one of the biggest shots in the rivalry's history. For an encore, the freshman wants to bring his fourth-ranked Blue Devils another ACC regular-season title. The No. 1 seed in the conference tournament once again is on the line Saturday night when Duke (26-4, 13-2) faces the sixth-ranked Tar...
Austin Rivers has talked to Shabazz Muhammad about playing for the Blue Devils.
As we get closer to the NCAA Tournament, NBA Draft Blog will be taking a closer look at underclassmen whose play or potential warrants the possibility that they could declare for the draft.  Sophomores and juniors will get full scouting reports now, but freshmen I will handle a bit differently right now.  Without a full college season under their belt, I believe the best approach...
MORE STORIES >>
College Basketball News

Delivered to your inbox

You'll also receive Yardbarker's daily Top 10, featuring the best sports stories from around the web. Customize your newsletter to get articles on your favorite sports and teams. And the best part? It's free!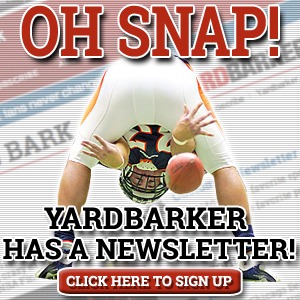 THE COLLEGE BASKETBALL HOT 10