Last night's Allen Fieldhouse celebration was put together to revere three parts of Kansas basketball: the four coaches (Roy Williams, Bill Self, Larry Brown and Ted Owens), the building itself and the fans. Overall, the three hour event did just that. Inside Allen Fieldhouse, the audience contained people who greatly impacted Allen Fieldhouse and in some cases, their living spouses...
On Monday night, Roy Williams will step inside Allen Fieldhouse for the first time since KU's last practice before heading to New Orleans for the 2003 Final Four. Williams will be back to honor Allen Fieldhouse's 60 years of existence. "I've said this, and I really believe this from the bottom of my soul: I think it's the greatest home-court advantage in college basketball...
The Kansas Jayhawks will enter the 2014-15 season  ranked No. 5 in the ESPN/USA Today Coaches' poll. The poll was released on Thursday afternoon. This marks the 23rd time in the 26-year history of the coaches' poll that Kansas has been ranked in the top 25. This is also the ninth time Kansas has been ranked seventh or higher in the poll since Bill Self joined the program prior...
This is The Student Section's first basketball-themed Locker post of the season. It certainly leaves an image in the mind's eye. Notice the fleck of gray hair near Bill Self's right temple, accentuating his choice of attire: Coach got his swag on. #KULateNight pic.twitter.com/kZF43KgwFY — Kansas Basketball (@KUHoops) October 11, 2014
The Kansas men's basketball team might soon have a new apartment complex to live in, but for now, they'll have to settle for an awesome locker room.  Bill Self's program has upgraded its locker room at Phog Allen Fieldhouse, bringing a modern look to the locker room and clubhouse. The project began this summer and was recently completed.  Check it out:  kuathletics.com ...
Yesterday, Bill Self spoke with the media about the point guard position. In addition, he gave some insight into how he might play small and how he'll use his bigs. This is what he said: "Really, we're probably the deepest we've been at point guard. Last year, I kind of screwed it up and didn't play Frank there as much as I should have. I probably didn't put enough on...
Andrew Wiggins has seen his name dart around NBA trade circles since LeBron announced his return to Cleveland and barring a shocking twist, the No. 1 pick will finally be in Minneapolis by the end of the month in the Kevin Love deal. As the former Kansas star sat in limbo for weeks, it appears he was hoping to be traded, something he shared with his former coach Bill Self. Wiggins...
The sheer thought of a "starting point guard" is a bit of a sore subject for the Kansas Jayhawks right now. Their current starter, junior Naadir Tharpe, recently announced that he would be leaving the Jayhawks to return home to Massachusetts to be closer to his sick infant daughter. This announcement isn't exactly following a smooth season: Tharpe only averaged 8.5 points and...
Devonte Graham finally received what he had been wanting for over a year when new Appalachian State head coach Jim Fox released him from his letter of intent he had signed with the school the fall of his senior year in 2012 when he played at Broughton High School in Raleigh. Graham had an ongoing battle with former coach Jeff Capel, who refused to release Graham after an impressive...
MORE STORIES >>
College Basketball News

Delivered to your inbox

You'll also receive Yardbarker's daily Top 10, featuring the best sports stories from around the web. Customize your newsletter to get articles on your favorite sports and teams. And the best part? It's free!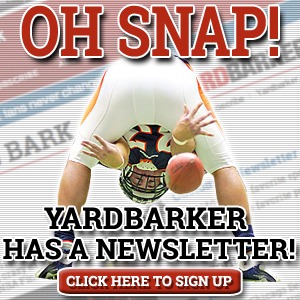 THE COLLEGE BASKETBALL HOT 10