1. McLimans, Douglass trim 12-point deficit to five late in first half In the first half, Michigan trailed by as many as 15 points and was on the ropes early. Indiana was just a couple plays away from opening up a blowout. The Wolverines were in desperate need of a run to get some type of momentum heading into the break. Blake McLimans and Stu Douglass provided just that as unlikely...
Gus Johnson is in the house for Michigan's final pre-conference game against Bradley. Tip off is scheduled for 6:30 eastern at Crisler Arena and the game will be televised on the Big Ten Network. Join us in the comments section below before, during and after the game for live discussion. Preview Content: Game 12: Bradley at Michigan Preview Pick to Click: Bradley at Michigan...
The Michigan Athletic Department released audio from Matt Vogrich, Blake McLimans and Carlton Brundidge after practice this afternoon. The trio discussed the upcoming game against Bradley, peeked ahead to Big Ten play and also shared their holiday plans. Listen to the interviews in the embedded audio players below or read through the notable quotes. Matt Vogrich On rebounding and...
Seldom used players Blake McLimans and Eso Akunne played key minutes and made timely contributions in Michigan's 76-66 victory over Iowa State Saturday. After the game both players discussed their performances and how they stayed ready and how they stayed confident.
Trey Burke, Tim Hardaway Jr. and Blake McLimans were available to discuss Michigan's win over Iowa State. Find what they had to say in the embedded media player below. Hardaway and McLimans after the jump.
MORE STORIES >>
College Basketball News

Delivered to your inbox

You'll also receive Yardbarker's daily Top 10, featuring the best sports stories from around the web. Customize your newsletter to get articles on your favorite sports and teams. And the best part? It's free!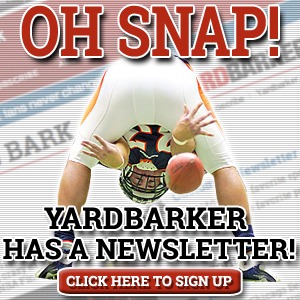 THE COLLEGE BASKETBALL HOT 10