CHAPEL HILL, N.C. (AP) Brice Johnson scored 23 points while Kennedy Meeks had 21 to help No. 6 North Carolina beat Robert Morris 103-59 on Sunday. Marcus Paige added 15 for the Tar Heels (2-0), who for the second straight game jumped to a quick double-digit lead and stayed in control the rest of the way. UNC scored the first 12 points, led by 18 at halftime then ran off the first...
CHARLOTTE – Brice Johnson, the 6-foot-9 junior from North Carolina, walked into a cavernous conference room at The Westin hotel in uptown Charlotte on Wednesday. He headed straight into a swarming hornets' nest of three dozen reporters. The 20-year-old sat alone, since the teammate who was supposed to join him, junior Marcus Paige, had an exam and would be late. The first question...
The McDonald's All-American Game, which was played on April 2, featured three players that are signed to play for the UNC basketball team next season. Joel Berry II, Justin Jackson, and Theo Pinson were all selected to play in the revered game two weeks ago. Berry was on the West team while Jackson and Pinson […] The post UNC Basketball: Future Heels in McD's All-American Game...
North Carolina Basketball: Trap no, biscuits yes!UNC did all they had to do against Wake The graphic is done by … Samuel Wilking … more of his work can be seen at …  Tar Heel Nation If you were thinking that there could be a let down for UNC after their come from behind win against arch-rival Duke a few days before, head coach Roy Williams' squad had one thing to say to...
North Carolina is currently locked in a tight battle with Florida State in a game with very large NCAA implications. The Tar Heels have fought back from an early 14-point deficit behind the offense of Kennedy Meeks and Brice Johnson, along with a bit of helps from the refs – well, at least on one play. Seminoles sophomore guard Montay Brandon drove the lane early in the second...
CHAPEL HILL, N.C. -- With a little over two seconds remaining, Brice Johnson walked to the free throw line with his team up by three.  The Smith Center crowd fell quiet. And he heard a very distinct voice above the silence shout "BEND YOUR KNEES!" It was his father.  "I was like, 'Why do I hear him right now?'" Johnson said, shaking his head at the memory...
Last Wednesday, February 12 marked the date that should be considered a national holiday: the night of the Duke vs. North Carolina basketball game. It would have been the first time in history that a national holiday was postponed to a later date. Unfortunately, the game was not played as the Duke men's basketball team was unable to make it to Chapel Hill due to inclement weather...
North Carolina pulled off its third big time win after defeating No. 11 Kentucky, 82-77 on Saturday. During the second half, sophomore PG Marcus Page, who is averaging nearly 19 points and 5 assists per game,  found Brice Johnson on a fast break for the huge alley-oop slam late in the second half.
UNC's 2012 recruiting class was lean by Carolina standards last year, containing no five star recruits. This year however, UNC will be adding five star recruit Isaiah Hicks to a UNC squad primed to make an improvement over last year's performance. Isaiah Hicks is a 6'8 210 power forward from Oxford, North Carolina who played his high school ball at Webb High School where he...
MORE STORIES >>
College Basketball News

Delivered to your inbox

You'll also receive Yardbarker's daily Top 10, featuring the best sports stories from around the web. Customize your newsletter to get articles on your favorite sports and teams. And the best part? It's free!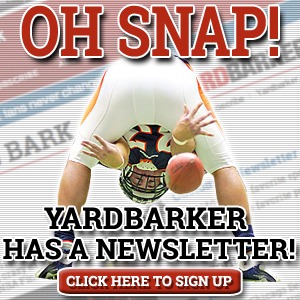 THE COLLEGE BASKETBALL HOT 10