Blue Ribbon College Basketball Yearbook has Michigan ranked 23rd overall and fourth in the Big Ten in its inaugural preseason publications, according to a report from MLive's Brendan Quinn. Michigan is picked to finish behind Wisconsin, Ohio State and Michigan State in the conference. Junior guard Caris LeVert was selected as an Preseason All-Big Ten player and a second team...
Muhammad Ali Abdur-Rahkman (Express-Times Photo | CHRIS POST) Michigan basketball may have the best shooting guard in the Big 10 this season, with a few talented freshman as well. Returning junior guard Caris LeVert will start at shooting guard and take up the bulk of the minutes. Backing up LeVert this season, will be freshman Muhammad Ali Abdur-Rahkman and freshman Austin Hatch...
Dustin Johnston Everybody hates the mid-range jumper. Iowa State has nearly eliminated it from its offense. Daryl Morey has tried to do something similar in the NBA D-League with Rio Grande Valley. John Gasaway recently tweeted that "'developing a mid-range game' is like hitting well from the rough. Need to do it sometimes, but the best solution is don't go there." But...
Caris LeVert Michigan Basketball and the Big 10 have another emerging star, his name is Caris LeVert, and the spotlight is his for the taking. LeVert's jump from freshman year to sophomore year was extremely significant, after being a bench player during the championship game run to a 34 minute a game starter the following year. In his first year, LeVert averaged two points, one...
Nik Stauskas, Glenn Robinson III, Mitch McGary The Michigan basketball team will look much different this year with the loss of five integral pieces from the previous season. Three stars in Mitch McGary, Nik Stauskas, and Glenn Robinson III opted to leave early for the NBA. Long time senior center Jordan Morgan graduated and 5th year senior Jon Horford transferred. The loss of Big...
Derrick Walton The Michigan basketball team has an exciting season ahead, with many new faces but a few returning ready to lead. With the loss of Nik Stauskas, Glenn Robinson III, Jordan Morgan and Mitch McGary this roster has a new look. Returning guards Caris LeVert and Derrick Walton Jr. will be anchoring the back court this season. Recently, the Michigan Wolverines completed...
Welcome to "Italy Rewind," our player-by-player recap and video feature from Michigan's four-game tour of Italy. Previously: Zak Irvin, Ricky Doyle, Kameron Chatman & Muhammad Ali Abdur-Rahkman Caris LeVert was off of his feet for 16 weeks this summer after undergoing stress fracture surgery on his foot. With only a couple weeks of practice under his belt before Michigan's...
Caris LeVert in 2012 and 2014 (H/T: @nickbaumgardner) Michigan updated its roster for the second time this month and has now published heights and weights for all incoming freshmen and returning players. Caris LeVert is listed at an impressive 6-foot-7 and 200 pounds after entering college two years ago at 6-foot-5, 165 pounds. LeVert underwent foot surgery this offseason, but...
MORE STORIES >>
College Basketball News

Delivered to your inbox

You'll also receive Yardbarker's daily Top 10, featuring the best sports stories from around the web. Customize your newsletter to get articles on your favorite sports and teams. And the best part? It's free!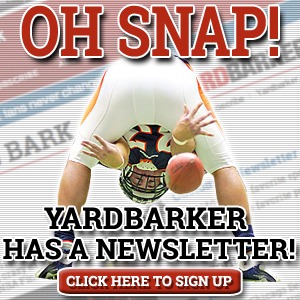 THE COLLEGE BASKETBALL HOT 10