College Chalktalk's Kate Lee had the chance to catch up with Wichita State forward Carl Hall on Friday night at the 2013 Portsmouth Invitational Tournament in Virginia where he had 15 points and 19 rebounds in a 68-67 team win that sent his squad to the PIT Championship. Hall discussed experience playing in the Final Four, the style of play in PIT and shared some fun personal...
ATLANTA Don't leak this information to fiery head coach Gregg Marshall, but Wichita State is playing the de factor Cinderella at the Final Four in Atlanta, due in large part to the fact that not many people could find the school on a map prior to the Shockers' upsets over Gonzaga and Ohio State. Not even Wichita State's own players. In a loose press conference Friday...
It was the middle of winter in Wichita, and Gregg Marshall gathered his Wichita State team in the film room to show them what he called the "play of the year." At this point in the season, things were looking surprisingly good for a team that wasn't supposed to do too much. After losing their top five scorers from the season before, the Shockers had nine new faces...
This is why we watch. Because any given March, a team full of transfers and castoffs, from a commuter campus in a city more known as the birthplace of Pizza Hut, can become the hottest thing in sports overnight. On Saturday night in Los Angeles, Gregg Marshall's Wichita State Shockers did what they always do. They outhustled and outmuscled the favored Ohio State Buckeyes. They...
Carl Hall positions himself down on the block, spins to catch a pass and scores off a layin. That sequence ran on a loop in the opening minutes of Wichita State's regional semifinal against La Salle. He scored 10 of the Shockers' first 14 points, setting a dominant tone that carried them to a 72-58 victory and within a game of reaching the school's first Final Four since...
LOS ANGELES, March 29  –The LaSalle Explorers never put up much of a fight to the Wichita State Shockers on Thursday. LaSalle's loss can't be categorized as ugly as much as it can be viewed as a lethargic tap out that was conceded from the opening tip. Please click here to read this story. The post LaSalle falls to Wichita State 72-58 appeared first on Players View.
Josh Jones came into Koch Arena just as Carl Hall was leaving, wounded hearts passing in the January night. "How's your thumb?" asked Jones, Creighton's senior guard. "I'm cool," replied Hall, Wichita State's senior forward. "Are you playing tonight?" Jones asked. "Yeah, I'm going to play," Hall said, nodding, wiggling...
There are some coaches in college basketball who always seem composed. They may be churning below the surface, but outwardly they're calm, keeping everything bottled up until a player makes an errant pass or an official's call goes the other way. Gregg Marshall is not one of those coaches. The sixth-year coach of Wichita State is the fly that fell in the can of Red Bull...
Fortune favors the bold, abandons the timid, and seems to enjoy kicking Gregg Marshall square in the backside. Over the span of a few days in December, Wichita State lost its leading scorer (Carl Hall) to a broken thumb; arguably its best 3-point ace (Ron Baker) to a stress fracture in the foot; and another outside threat (Evan Wessel) to a broken pinky finger. Three starters, kaput...
COLORADO SPRINGS, Colo. (AP) -- Carl Hall scored 21 points to lead Wichita State over Air Force 72-69 Sunday after being tied at 32 at halftime. Hall made a layup at 11:53 in the second half, putting the Shockers up 51-49. They led the rest of the game. Michael Lyons missed a 3-pointer in the closing moments that would have tied the game. Hall's double-double performance included...
MORE STORIES >>
College Basketball News

Delivered to your inbox

You'll also receive Yardbarker's daily Top 10, featuring the best sports stories from around the web. Customize your newsletter to get articles on your favorite sports and teams. And the best part? It's free!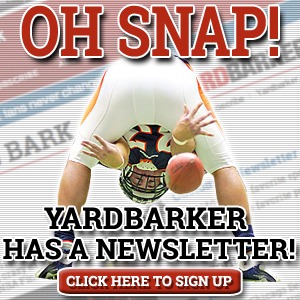 THE COLLEGE BASKETBALL HOT 10