In somewhat of a surprising move, former Sun Devil Carrick Felix went 33rd overall to the Cleveland Cavaliers. 
Carrick Felix captivated the Arizona State staff and, in time, the rest of the Pac-12 conference with his athleticism, his commitment to defense, his leadership and his subjugation of self in a breakout senior season, one he dedicated to his baby girl. NBA scouts have seen the same thing. Maybe it was Felix's commitment to conditioning that has dropped his body fat to a reported...
To say Carrick Felix has a busy summer planned for himself would be putting it lightly. In fact, ever since Arizona State's season came to end, the talented forward has been focused on chasing his dream of playing at the next level. After raising a few eyebrows at last weekend's NBA Draft Combine in Chicago with his standout performance, the former Sun Devil is poised to make his next move.
  Photo: ASU News Name:  Carrick Felix   Age:   22   School: Arizona State Height: 6'6   Weight: 196  Projected Position:  SG/SF           2012-13 Stats (As of  3/4/13): 14.0 ppg, 8.4 rpg, 1.7 apg, 1.6 spg, 1.8 tpg (35.0 minutes per game) 50.0 FG%, 63.4 FT%, 35.3 3FG%, 57.8 TS%, 56.6 eFG% 20.7 USG%, 13.4 TRB%, 7.1 ORB%, 19.2 DRB...
TEMPE, Ariz. Carrick Felix was on his laptop Tuesday morning, checking out the most recent NCAA tournament projections. It put the rest of Arizona States season in perspective for him. I know these three games are definitely must-win games for us, Felix said. After a home loss to Washington on Saturday, the Sun Devils (20-8, 9-6) appear to be just outside the range of a likely...
There's no question that Carrick Felix is in the midst of a breakout year as the versatile forward has been the ultimate catalyst for the upstart Sun Devils and their torrid start. Having already been named the Pac-12's Player of the Week twice, Felix has positioned himself as one of the league's premier talents.
Arizona State forward Carrick Felix has been named the Pac-12 Mens Basketball Player of the Week for the week of Dec. 31- Jan. 6. It is the second Player of the Week honor for Felix, a senior from Goodyear, this season. Felix had 20 points, eight rebounds and two blocked shots in a 65-56 win over Colorado on Sunday night and 17 points and 13 rebounds in ASU's 55-54 overtime...
PHOENIX At first, Carrick Felix needed a little time to grow into the concept of becoming a father. Who doesnt? But any questions for the Arizona State swingman quickly dissolved into a focus, a maturity and a clarity of purpose that have become evident not only on the court but seemingly in every facet of his life. Felix is playing not only for himself and his teammates this season...
TEMPE AWOL in the DePaul loss Wednesday, the energy and intensity level necessary to compete when the Pac-12 season begins in two weeks returned to Arizona State on Saturday. ASUs 61-42 victory over Dartmouth at Wells Fargo Arena was not especially pretty. Part of that was because Dartmouth slowed the game by running the Princeton offense, and part of it was because the Sun Devils...
TEMPE, Ariz. Somewhat lost in Jahii Carsons strong early run has been the play of sidekick Carrick Felix. The two have played together since being AAU teammates years ago, and Felix has proven a productive complement to distributor Carson in the open-court game Arizona State wants to play this season. Even when the game slowed appreciably Wednesday, when Arkansas-Pine Bluff ran...
MORE STORIES >>
College Basketball News

Delivered to your inbox

You'll also receive Yardbarker's daily Top 10, featuring the best sports stories from around the web. Customize your newsletter to get articles on your favorite sports and teams. And the best part? It's free!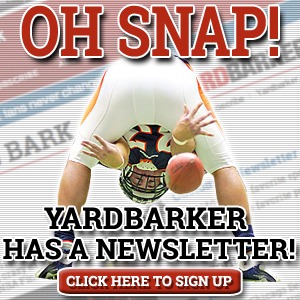 THE COLLEGE BASKETBALL HOT 10