Former Wichita State Shocker star Cleanthony Early threw down a monster jam over 2 Dallas Maverick defenders during the NBA Summer League on Friday. Early, who was a second round pick but should've been a first rounder, scored 13 points in the game. Follow Cleanthony on Twitter at @Clearly_BallLyf. [@.GIFDSPORTS] The post Knicks' Cleanthony Early Throws Down Dunk Over 2 Dallas...
We caught up with Gregg Marshall to discuss promising small forward Cleanthony Early. Many analysts pegged Early as a pick just outside the lottery, but he slipped all the way to the Knicks at pick No. 34. Phil Jackson must have liked the Wichita State product. How does Early's college coach feel about him?
Wichita State's Cleanthony Early didn't win last night's college basketball dunk contest with this attempt (Eastern Kentucky's Marcus Lewis won). However, outside of Adreian Payne's two-handed 360 flush, Early easily had the most entertaining dunk attempt on the night. [GIFdsports] The post Cleanthony Early Falls on his Face after Dunk Attempt Fail appeared first on Diehardsport.
Those of you who watched the Wichita State-Kentucky game on Sunday witnessed the best game of the 2014 NCAA Tournament thus far. No. 8 seed Kentucky barely advanced to the Sweet 16 with an upset win over the Shockers in a game that also featured some of the best dunks of the tournament. Cleanthony Early […]
The face of college basketball has changed. Yes, it still features the iconic faces of Coach K and Jim Boheim. And yes some programs continue to remain the enviable leaders of the sport (see Duke, Syracuse, Kentucky). But men's college basketball to your father or your father's father would be nearly unrecognizable; and that's what makes the game so intriguing. The rise of...
Wichita State's Cleanthony Early grabs the spotlight with his athletic ability, his size and the total confidence he possesses in his ability to score. He is on a hot streak because he is paying more attention to the fundamentals of shooting and it shows. Early scored 23 points in No. 4 WSU's 57-45 win over Loyola on Tuesday night at Koch Arena. In an unforeseen development...
NORMAL, Ill. -- Cleanthony Early scored 23 points at No. 5 Wichita State erased a halftime deficit to defeat Illinois State 70-55 Wednesday night. Early added 10 rebounds as the Shockers (20-0, 7-0 Missouri Valley) remained one of three unbeaten teams in college basketball, along with top-ranked Arizona and No. 2 Syracuse. Ryan Baker added 15 points as Wichita used a 22-6 surge out...
An early portion of the Final Four game between Wichita State and Louisville was an issue for the Cards. First, an airball, then, nothing but dunk city.
WICHITA, Kan. Jamel would've turned 35 on Wednesday. Sandra Glover worries, as she does every time March 20 rolls around, what this will do to Cleanthony, how much it chews him up from the inside, little piece by little piece. "He said, one time that, It's the one thing I wish I could do: I want to continue to play, but I wish I could bring you back, my brother, to...
Cleanthony Early scored 39 points to help No. 23 Wichita State beat Southern Illinois 82-76 on Wednesday night, two days after the Shockers jumped back into the poll. Early's 39 points were the most for a Wichita State player since Xavier McDaniel had 44 in 1985. Wichita State (15-1, 4-0 Missouri Valley) needed everything Early could do as Southern Illinois rode a hot-shooting...
MORE STORIES >>
College Basketball News

Delivered to your inbox

You'll also receive Yardbarker's daily Top 10, featuring the best sports stories from around the web. Customize your newsletter to get articles on your favorite sports and teams. And the best part? It's free!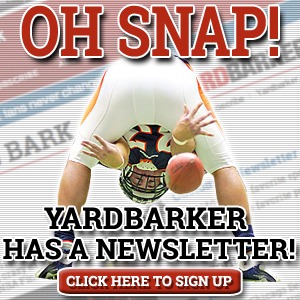 THE COLLEGE BASKETBALL HOT 10