DePaul Senior Cleveland Melvin went out in the worst possible way. He was the Big East rookie of the year as a freshman, and had a decent shot of finishing up second to Mark Acguirre as DPU's second leading scorer. Instead he's kicked out of school and off the team? Maybe he left by his own accord? We still don't know. DePaul's communications about Cleveland Melvin were,...
DePaul's leading scorer, Cleveland Melvin, hasn't played since scoring 25 points in a loss to Xavier on January 25. On Monday night, the school announced that Melvin was no longer enrolled at the school and was not a member of the basketball team anymore. The college career for Melvin, a 6-foot-8 senior from Baltimore, is over. When focused, Melvin was one of the most...
DePaul Senior Cleveland Melvin went out in the worst possible way. He was kicked out of school and off the team. It's a very disappointing end for the 2010-11 Big East Rookie of the Year on Tuesday. We still don't know what Cleveland Melvin did to get booted. We heard a lot of rumors and gossip, but nothing concrete. We're working on finding out what the straw was that broke...
DePaul star forward Cleveland Melvin is no longer enrolled in school or part of the basketball program. The school announced the split with the senior on Monday after suspending him last month for violating team rules. Melvin ranks among the Blue Demons' career leaders in scoring, scoring average, rebounding, field goals, blocked shots and free throws. He was the 2011 Big East...
CHICAGO – DePaul senior forward Cleveland Melvin is no longer enrolled at DePaul University, and therefore no longer part of the DePaul basketball program, the school announced this afternoon. Melvin was suspended for a violation of team rules on January 25th.
The DePaul men's basketball team is ready to rebound from a disappointing 2011-12 season when they finished last in the conference with a 3-15 record. Junior forward Cleveland Melvin says this year's squad is faster, scrappier, and more focused on defense. Melvin talks about the upcoming season and more right here.
NEW YORK – The BIG EAST Conference unveiled its preseason picks Wednesday morning at the league's annual media day at the New York Athletic Club. DePaul junior Cleveland Melvin was named to the second team All-BIG EAST preseason team while the Blue Demons were slotted to finish 13th in the preseason poll.
DePaul is improving, although you might have trouble knowing it from their Jan. 1 game against No. 1 Syracuse, but if you look deeply into the box score you see the forward Cleveland Melvin is the real deal, scoring 23 points.
Cleveland Melvin had 18 points and Brandon Young added 13 to help DePaul hold off a late charge by Arizona State and secure a 68-64 win on Sunday in the fifth-place game of the Old Spice Classic. Arizona State trailed by four points at halftime and throughout the second half before getting it down to a basket in the waning seconds. But Jordan Bachynski came up empty on a pair of...
Cleveland Melvin had 25 points and Brandon Young added 24 as DePaul beat Texas Tech 76-70 in the consolation round of the Old Spice Classic on Friday. After Young had a basket, Melvin scored on a fast-break layup and followed that with a 3-point play to put DePaul (3-1) up 57-50 with nine minutes remaining. Young scored 23 and Melvin had 20 in DePaul's 86-85 loss to Minnesota...
MORE STORIES >>
College Basketball News

Delivered to your inbox

You'll also receive Yardbarker's daily Top 10, featuring the best sports stories from around the web. Customize your newsletter to get articles on your favorite sports and teams. And the best part? It's free!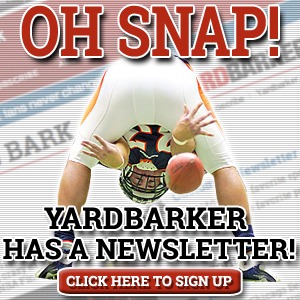 THE COLLEGE BASKETBALL HOT 10