STARKVILLE, Miss. (AP) Mississippi State has been hampered by injuries and attrition during Rick Ray's first two years as coach. Now the Bulldogs finally hope they have a full roster that can compete in the Southeastern Conference. A nucleus of three juniors - Craig Sword, Gavin Ware and Fred Thomas - will be the foundation of this year's Mississippi State team. Sword'...
All is well with the Mississippi State football program in mid-October as the nation's new No. 1 team. The men's basketball team, however, is off to a bit of a rough start in the first few weeks of practice. The school announced on Monday that last season's top scorer Craig Sword will need to undergo surgery on a bulging disk in his back. The 6-foot-3 will miss 4-6 weeks,...
ScoutTV: Mississippi State men's basketball players Fred Thomas and Craig Sword talk to the media about their 74-62 loss to South Carolina.
Craig Sword has racked up points this season as a sophomore guard for the Bulldogs to emerge as a leader in scoring for the Miss State men's basketball team.  The Bulldogs (8-2) are showing momentum and Sword is finding a consistent place in their recent wins. Nicknamed Chicken, Sword has been the leading scorer for the Bulldogs in six straight games, racking up over 20 points...
Mississippi State's Craig Sword scored a game-high 16 points, including 15 in the first half, to lead the Bulldogs to a 78-65 victory over Florida A&M Tuesday night. Sword paced four Bulldogs in double figures and finished the night 10-of-12 at the free throw line. Redshirt freshman Dre Applewhite had his first double-double with 14 points and 11 points for the Bulldogs...
Craig Sword scored 20 points and ignited a decisive rally in the final eight minutes Friday as Mississippi State defeated Southeastern Louisiana 68-62. The Bulldogs (6-2) snapped a 54-54 tie on a three-point play by Sword with 7:29 left and never trailed again. Sword accounted for 11 consecutive points in the crucial stretch run, hitting three baskets and assisting a Gavin Ware...
TUPELO -- It wasn't quite a perfect performance. Craig Sword could have made a few more free throws for instance. But everything else he did suited Mississippi State's needs, well, perfectly in a 68-62 victory over Southeastern Louisiana.
Craig Sword scored 19 points and hit two crucial free throws in overtime to lead Mississippi State to a 74-71 win over Auburn Saturday. Mississippi State (9-21, 4-14 Southeastern Conference) trailed by three late in regulation, but Colin Borchert hit a deep 3-pointer to force overtime. Borchert finished with 20 points. Auburn (9-22, 3-15) had a chance to win the game in regulation...
No, really. He's telling the truth. "I want to practice," Craig Sword insists. "But they told me to keep getting treatment so I can play." Given the way Sword is playing these days everyone at Mississippi State definitely prefers having him on the Humphrey Coliseum court to the practice floor.
MORE STORIES >>
College Basketball News

Delivered to your inbox

You'll also receive Yardbarker's daily Top 10, featuring the best sports stories from around the web. Customize your newsletter to get articles on your favorite sports and teams. And the best part? It's free!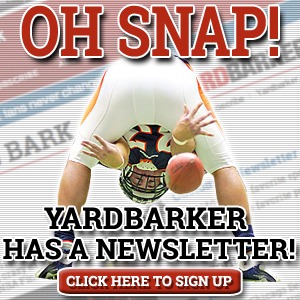 THE COLLEGE BASKETBALL HOT 10