PISCATAWAY, N.J. -- Dane Miller almost never went to Rutgers. He also almost left the program after his freshman year. Set to be honored on Senior Night, Miller discussed his pride in sticking with the program and went in-depth on his lessons learned at Rutgers.
Dane Miller scored 18 points and Rutgers eventually pulled away for a 68-56 win over Rider Friday. Rutgers (9-2), which has won nine of its last 10, finished 3-0 under associate head coach David Cox. Cox filled in for Mike Rice after Rice was suspended without pay for a violation of athletic department policy. Rice will resume his duties and return to practice Saturday. Eli Carter...
BELMAR, N.J. — Rutgers forward Dane Miller is still wrapping his mind around being a rising senior, but feels ready to take his leadership to the next level. Speaking with ScarletReport.com at the Jersey Shore Basketball League, Miller offered his take on the offseason changes within the program and the arrival of swingman Vincent Garrett.
Dane Miller grabbed a rebound and scored on a one-handed slam dunk with 11.2 seconds to play to give Rutgers a 61-58 victory over St. John's in the final game of the Big East Conference regular season on Saturday night. The victory gave Rutgers (14-17, 6-12) the 11th seed in the conference tournament. The Scarlet Knights will play No. 14 seed Villanova in the first round Tuesday...
PISCATAWAY, N.J. — It looked like the same Rutgers team from last week's loss to Princeton for 20 minutes before everyone started clicking in the second half. Behind an inspired performance from junior Dane Miller, the Scarlet Knights (5-5) sent Monmouth back down the Parkway with their ninth loss of the season in a 81-66 final.
Dane Miller had 13 points, 11 rebounds, seven blocked shots and four steals to lead Rutgers to an 81-63 win over Monmouth (N.J.) Monday night. Freshman Eli Carter made 8 of 10 shots for a career-high 23 points for Rutgers (5-5), which placed five players in double figures. Mike Poole added 14 points, and Jerome Seagears and Gilvydas Biruta had 12 points apiece as the Knights snapped...
Dane Miller scored 12 to help Rutgers hold off Dartmouth 62-56 on Friday night in the season opener for both teams. With a lineup that included six freshmen, Rutgers youth was quickly on display as it spurted to an eight-point advantage just five minutes into the game. Dartmouth caught up to tie at 15, and Rutgers went back up by nine before going off with a one-point lead at the...
Junior wing Dane Miller (Rochester, N.Y.) shot four-of-five to score 12 points, while adding six rebounds, to help Rutgers (1-0) to a 62-56 win over Dartmouth (0-1) Friday evening at the RAC in the 2011-12 season opener. The Scarlet Knights led the contest from start to finish.
PISCATAWAY, N.J. – A glaring hole in Dane Miller's offensive game last season was his jump shooting, and he spent the offseason working diligently to improve it. Heading into Sunday's exhibition game, the Rutgers junior wing talked about the improvements he made.
MORE STORIES >>
College Basketball News

Delivered to your inbox

You'll also receive Yardbarker's daily Top 10, featuring the best sports stories from around the web. Customize your newsletter to get articles on your favorite sports and teams. And the best part? It's free!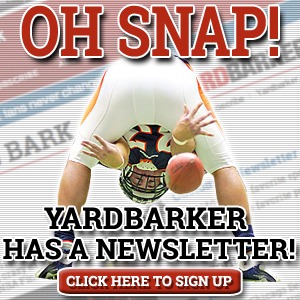 THE COLLEGE BASKETBALL HOT 10