In the offseason, Pitt lost Steven Adams to the NBA Draft, J.J. Moore and Trey Zeigler to transfers, and Tray Woodall and Dante Taylor to graduation. That was reason enough for most voters to leave the Panthers off their ballots early in the season and it was easy to see why. Pitt had a slew of questions heading into this year and with so many freshmen expected to play key roles...
Forgive Jamie Dixon if he's not in the mood to wax nostalgic. The Pittsburgh coach is well aware the 23rd-ranked Panthers are playing their final Big East home game on Sunday against cross-state rival Villanova. After 31 seasons, a handful of conference titles - and one famously shattered backboard courtesy of Jerome Lane - Pitt is heading to the ACC this summer. Just don&...
  Hope everyone had a nice MLK/Inauguration Day. I spent mine looking at cars and dealing with various used car salesmen. In my mind I'm pretending that this ordeal is me being recruited by colleges and the car is the scholarship offer. Kind of makes it a little more fun, even if there were points where I kind of forgot that the game was only in my head. There was even a salesman...
Pitt Coach: Jamie Dixon (9 seasons at Pitt 238-77) 2011-12: Record 22-17 overall, 5-13 in Big East(tie 13th) Starters Returning (3) Dante Taylor, Lamar Patterson, Tray Woodall Preseason Tournament: Preseason NIT Top Non-Conference Games: None Transfer Out: Isaiah Epps Transfer In: Trey Zeigler (Central Michigan- Eligible right away) Well, at least Pitt wasn't a major disappointment...
So this one is a patsy's patsy. Kennesaw State — which is not named for MLB Commissioner Judge Kennesaw Mountain Landis — is a former JUCO college that only moved up to D-1 sports in 2009. The Owls are 1-10. Their only win has come against South Carolina State. Dante Taylor is expected to miss his second straight game with a heel injury. Durand Johnson is unknown with some...
It's been a long time between wins for Pittsburgh. That doesn't mean the Panthers have forgotten how to string together a victory. J.J. Moore scored 16 points and Dante Taylor added 11, but Pittsburgh fell 57-54 against No. 17 Louisville on Sunday for the Panthers' fifth straight loss. ''We don't have to learn how to win again. We know how to win,'&...
J.J. Moore led the Panthers with 16 points, Dante Taylor finished with 11 and Nasir Robinson pulled down a game-high 11 boards. A 1-9 performance from three-point range stalls the Panthers from getting any closer.
That's strange. There's a weird feeling among Pitt fans and the basketball team. It's been a couple months since we had this sensation. Pitt notched its first Big East road win. Coach Dixon moved to 5-4 in games at Morgantown — more wins down there than the previous six head coaches if you are wondering. Pitt did a very good job defending the 3-point shot (though, the Hoopies...
J.J. Moore scored 15 points, Dante Taylor added 14 points and eight rebounds as No. 15 Pittsburgh crushed St. Francis (Pa.) 71-45 on Tuesday night. The Panthers (11-1) won their ninth straight by holding the Red Flash (3-8) to 35 percent shooting and continuing their dominance on the glass. Pitt came in leading the nation in rebounding margin - grabbing 12 more a game than the opponent...
A couple things I forgot to include in the basketball post from earlier. Once again, the free throw shooting in the final minute played a role in making the game tighter than it should have been. With a minute left, Pitt had a 9 point lead, 70-61. Pitt shot 4-8 on free throws down the stretch. Dante Taylor was fouled and missed both FTs. Then Nasir Robinson went only 1-2 when he...
MORE STORIES >>
College Basketball News

Delivered to your inbox

You'll also receive Yardbarker's daily Top 10, featuring the best sports stories from around the web. Customize your newsletter to get articles on your favorite sports and teams. And the best part? It's free!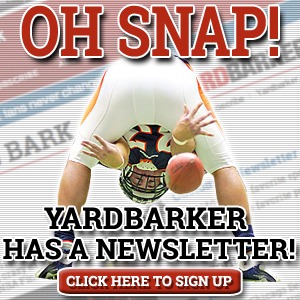 THE COLLEGE BASKETBALL HOT 10