The Los Angeles Clippers have announced today that they have signed guard Darius Morris to a 10-day contract. Morris started the season with the Philadelphia 76ers. While playing for them he averaged around 6.9 points and 2.6 assists in 12 games. He then got waived on Nov. 2o. Morris has been in the league for only three years. In 17 starts he has averaged  4.1 points, 1.6 assists...
Point guard generally is considered the most important position on the basketball court. It's also one of the more difficult positions to evaluate. Athletic wings that can attack the basket, tall shot blockers or dead eye shooters are easy to recognize while a true point guard needs to combine quickness, scoring ability, vision, leadership and an innate understanding of the game...
EL SEGUNDO - The Los Angeles Lakers have extended qualifying offers to forward Devin Ebanks and guard Darius Morris, making them both restricted free agents, it was announced today by General Manager Mitch Kupchak. A second year player out of West Virginia, Ebanks was selected by the Lakers in the second round (43rd overall) of the 2010 NBA Draft. The 6-9 forward appeared in 24...
Luke Winn hands out coaching awards with a nod toward Michigan's John Beilein for success without depth. The "need for depth" is a myth in college basketball: All four Final Four teams this season ranked 308th or lower in percentage of minutes by bench players. National champ Kentucky ranked 323rd, at 21.6 percent. You can get by with a short rotation, as long as it's talented...
Last spring Trey Burke was spending his days collecting high school accolades and working out in the gym. He didn't know what Darius Morris was going to do but it didn't matter. Burke wanted to be the starting point guard in Ann Arbor. By the time Burke arrived at Michigan, Morris was a Los Angeles Laker and Burke was the only point guard on the Wolverine roster. Just a freshman...
Darius Morris hurried down the court and managed one final shot - a runner in the lane that bounced off the back of the rim. Michigan was that close to taking Duke to overtime in last season's NCAA tournament, that close to extending a remarkable turnaround season at least five more minutes, with a round of 16 berth at stake. Although the Wolverines fell just short, they took...
John Beilein might run a two guard offense originally designed to minimize the importance of a point guard but last season showed what a luxury a great point guard can be to any team. Darius Morris was the sort of guard that could make something out of nothing, manufacture a basket and made all of his teammates better. Trey Burke's career trajectory was accelerated in June when...
Little was expected of Michigan at the start of last season, and as late as January the program seemed trapped near the bottom of the Big Ten. The team began to click down the stretch, not only making the NCAA tournament but routing Tennessee in its opening game before losing 73-71 to Duke. If they can replace point guard Darius Morris -- a second-round pick in the NBA draft -...
MORE STORIES >>
College Basketball News

Delivered to your inbox

You'll also receive Yardbarker's daily Top 10, featuring the best sports stories from around the web. Customize your newsletter to get articles on your favorite sports and teams. And the best part? It's free!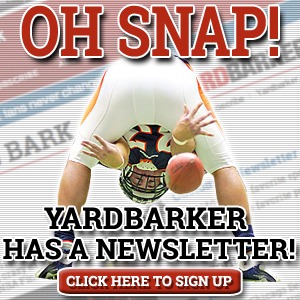 THE COLLEGE BASKETBALL HOT 10