Tomorrow at 2 PM the Cincinnati Bearcats head to Charleston, West Virginia to play the Marshall Thundering Herd on the CBS Sports Network. I had a big, long preview written, and then hit control something and didn't know what just happened and now it's all blank. So you are just getting a paw point preview.  Marshall's top scorer is DeAndre Kane. He is not playing...
Dennis Tinnon scored 17 points and grabbed 12 rebounds as Marshall pulled away in the second half to beat District of Columbia 80-58 Friday in the 2K Sports Classic. Trailing 50-48 with 13:27 remaining in the second half, two Chris Martin jump shots and dunks by Elijah Pittman and Tinnon helped spark Marshall (2-1) on a 32-8 run to close out the game. After bettering Marshall in...
Dennis Tinnon led five Marshall players in double figures with 22 points and pulled down nine rebounds as the Thundering Herd beat Southern Mississippi 79-75 on Saturday. DeAndre Kane had 17, Damier Pitts and Shaquille Johnson recorded 13, and Dago Pena added 10 for Marshall (18-12, 9-7 Conference USA). All five of Marshall's starters grabbed at least four rebounds to help the...
Junior Dennis Tinnon recorded his ninth double-double of the season, but the Marshall men's basketball team couldn't top the hot-shooting Memphis Tigers as it lost 87-67 Saturday in front of 8,252 fans at the Cam Henderson Center.
In a youth marred by jail and trouble, Dennis Tinnon broke through a cycle of missed opportunity to turn his life around and help Marshall dominate C-USA hoops. Luke Winn reports.
Dennis Tinnon posted his seventh double-double of the season as Marshall used two big runs to defeat Texas-El Paso 76-60 Wednesday night in the Conference USA opener for both teams. Tinnon scored 15 points, 13 in the second half, and grabbed 10 rebounds to help the Thundering Herd snap a two-game skid. Trailing 22-13 with 9:24 to go until halftime, Marshall (10-4) went on an 18...
Marshall coach Tom Herrion looked at the final box and wondered about what might have been. Dennis Tinnon had 17 points and 15 rebounds, but the Thundering Herd committed 19 turnovers in a 62-56 loss at No. 3 Syracuse on Tuesday night. Marshall outrebounded the Orange 46-33, including a 20-8 edge on the offensive glass, and scored 15 second-chance points, almost sending Herrion...
Despite a season high 17 points and 15 rebounds by Dennis Tinnon, the Marshall men's basketball team lost at No. 3 Syracuse Tuesday night in front of a crowd of 19,817 at the Carrier Dome.
words Michael Bradley | image Ron Haw Listen to the story of how Dennis Tinnon made it to Marshall University, and you won't believe it. It involves high school trouble, two junior colleges, a meat packing plant and a wedding ring. Oh, and lots of rebounding. It's a tale of adversity and determination, and it's almost unbelievable. "Even if I could have recorded every day...
Junior forwards Robert Goff and Dennis Tinnon led a dominant inside scoring attack to power the Marshall men's basketball team in a 67-49 win over Alabama State Friday at the Cam Henderson Center.
MORE STORIES >>
College Basketball News

Delivered to your inbox

You'll also receive Yardbarker's daily Top 10, featuring the best sports stories from around the web. Customize your newsletter to get articles on your favorite sports and teams. And the best part? It's free!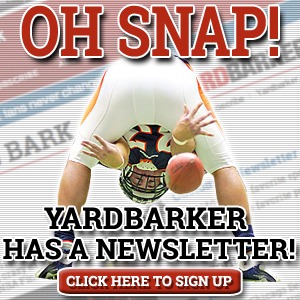 THE COLLEGE BASKETBALL HOT 10