D.J. Cooper didn't make a single shot. He didn't make any excuses, either. Ohio's star guard, the Mid-American Conference's Player of the Year, missed all eight shots from the field and had one of the worst games of a brilliant four-year career Saturday night as the Bobcats were beaten 65-46 by Akron in the MAC championship. Cooper was knocked off his game by a...
Ohio point guard D.J. Cooper was named the Mid-American Conference's player of the year and Akron's Keith Dambrot is the league's top coach. Cooper beat out Zips center Zeke Marshall for the award in voting by a media panel. Cooper averaged 14.2 points and 7.2 assists for the Bobcats. He's the first Ohio player to win the award since Gary Trent, a three-time player...
D.J. Cooper scored 17 points and Ohio overcame a double-digit deficit in the second half to beat Miami (Ohio) 58-54 on Saturday in the regular-season finale for both teams. Ohio trailed 44-32 with 11:58 left in the game when Miami's Geovonie McKnight made a free throw. But the Bobcats answered with a 15-0 run, capped by Cooper's 3-pointer with 7:04 remaining to claim a 47...
DJ Cooper made NCAA history Tuesday night (photo/SBnation) When Javon McCrea blocked D.J. Cooper's layup with 6:42 left in their MAC battle Tuesday night, it felt as if the power had shifted and McCrea was going to snatch the conference player-of-the-year honors away from the senior point guard.  But then Cooper put McCrea back in the passenger seat, grabbed the wheel, and floored...
ATHENS, Ohio Dan Lowe and D.J. Cooper never met. By all indications, they never were in the same place or had reason to believe their paths would cross. Still, there's little doubt that tonight, when Ohio University thinks it could set a new standard with more than 5,000 frenzied students in the Convocation Center for a Wednesday basketball game, would never have happened without...
D.J. Cooper's first inclination was not to start doing the math, but rather to roll his eyes. He thought someone was lying to him. The topic at hand was a unique, record-breaking feat that the Ohio University point guard has unwittingly spent four seasons chasing. Cooper is likely to become the first player in the history of Division I college basketball to collect 2,000 points...
D.J. Cooper made two free throws with 55 seconds left and Ohio remained undefeated in Mid-American Conference play with a 69-68 victory over Kent State on Saturday night. Ohio took a 60-52 lead - its largest of the game - when Nick Kellogg scored on a layup with 7:46 left in the second half. But the Bobcats had a tough time holding off Kent State, which kept the score close and...
Bobcats guard D.J. Cooper had an Ohio record 17 assists including this incredible no look pass to Walter Offutt yesterday afternoon. Ohio crushed Marshall University, 94-57. **Follow us on... Full story at Bob's Blitz ~ http://www.bobsblitz.com
Ohio University guard D.J. Cooper took the ball behind the 3-point line, closely guarded. With the seconds on the shot clock waning down, he drove, stopped, ducked his shoulder underneath Nikola Cvetinovic and threw the ball up, hoping for a foul. Then the ball went in anyway. It was that kind of night for the Ohio University Bobcats, winners of the 2012 MAC Mens Basketball Championship...
D.J. Cooper had 14 points, 10 rebounds, 10 assists for his first career triple-double as Ohio eased to a 72-54 victory over Portland on Saturday evening. The junior also added five steals as the Bobcats improved to 7-1 for the first time since the 1969-70 season.
MORE STORIES >>
College Basketball News

Delivered to your inbox

You'll also receive Yardbarker's daily Top 10, featuring the best sports stories from around the web. Customize your newsletter to get articles on your favorite sports and teams. And the best part? It's free!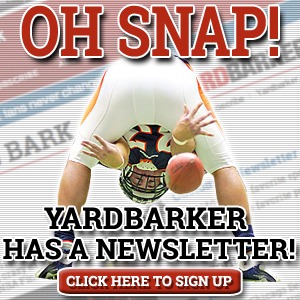 THE COLLEGE BASKETBALL HOT 10